LHS drama presents And Then There Was One: A Spoof. Sunday Naovember 6th @ 2pm, Larned Community Center. #larnedpride

LMS band members Grayson Maxwell, Slade Sundahl, Gage Landgraf and Addison Snodgrass with their clinician at SWKMEA honor band in Dodge City today.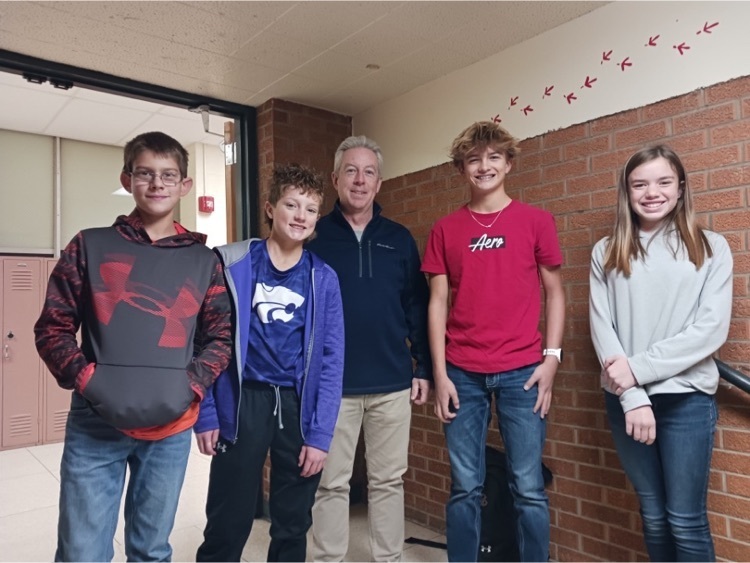 The votes are in... Mrs. Dicks' Kindergarten class & Mrs. Sleder's 1st Grade class tied for First Place!!! This wins them both classroom Pizza Parties!!! Mrs. Drimmel's 3rd Grade class took 3rd & wins Sonic drinks!! We want to say THANK YOU again to Mike & Sue McGurk for graciously donating all of the pumpkins for each classroom to have one to decorate!! It sure was fun to see them all on display & the thought & creativity that went into them. (Fort Larned Elementary PTO) #lesfamily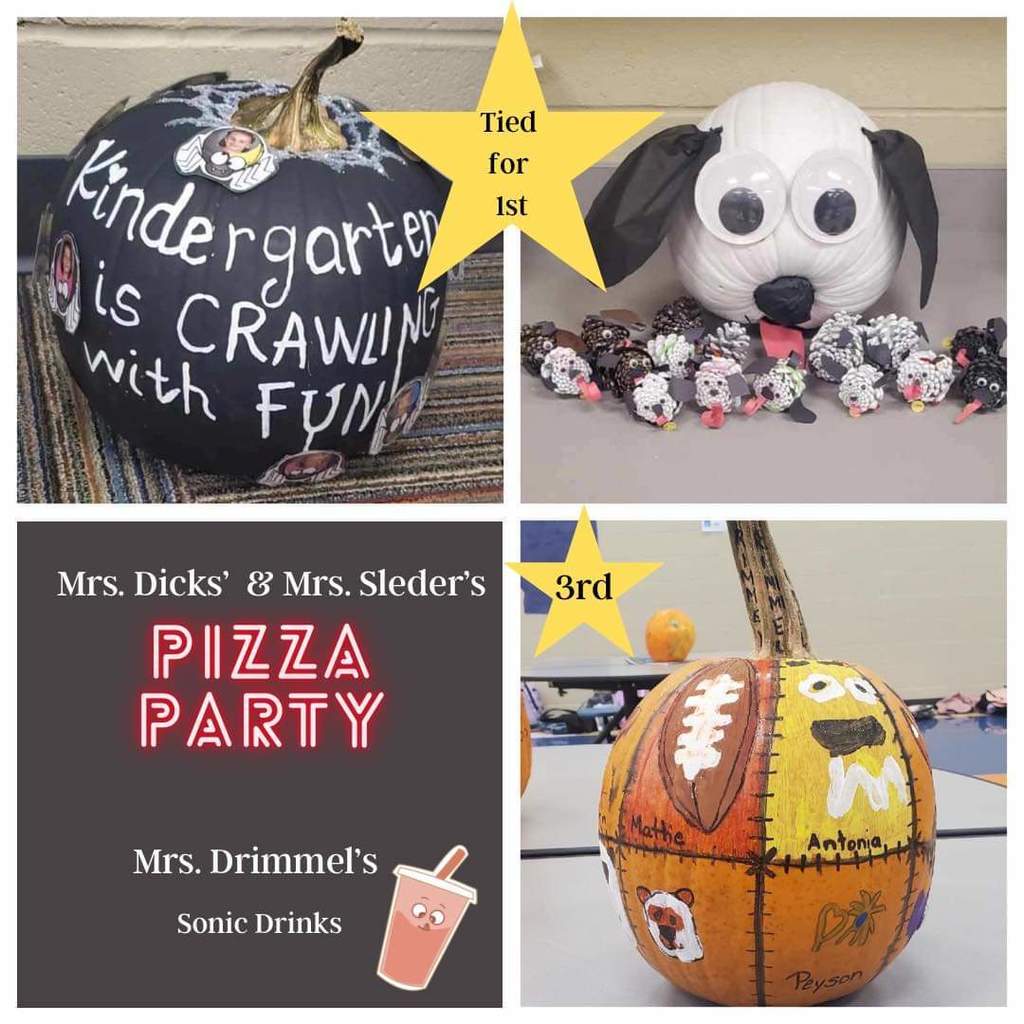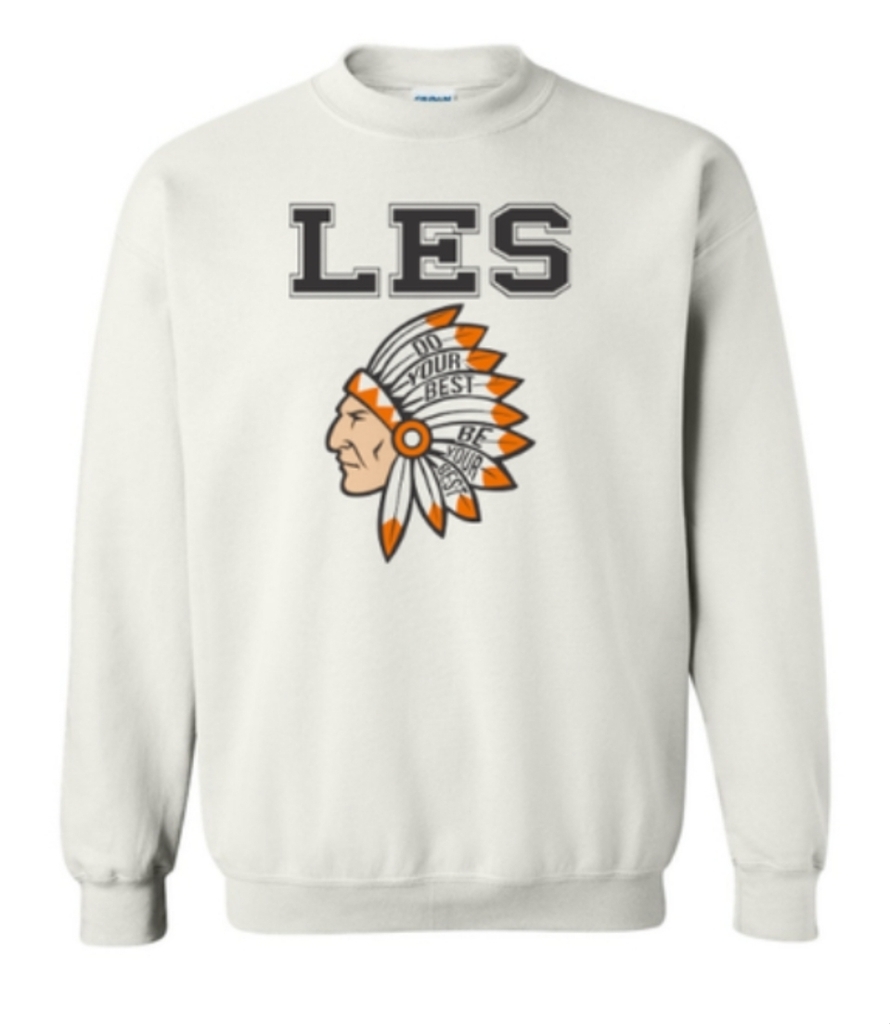 Mrs. Fleske's class wanted to celebrate their HS teacher aide on earning All League Honorable Mention for her Volleyball season. Way to go Ms. Hagerman. #larnedpride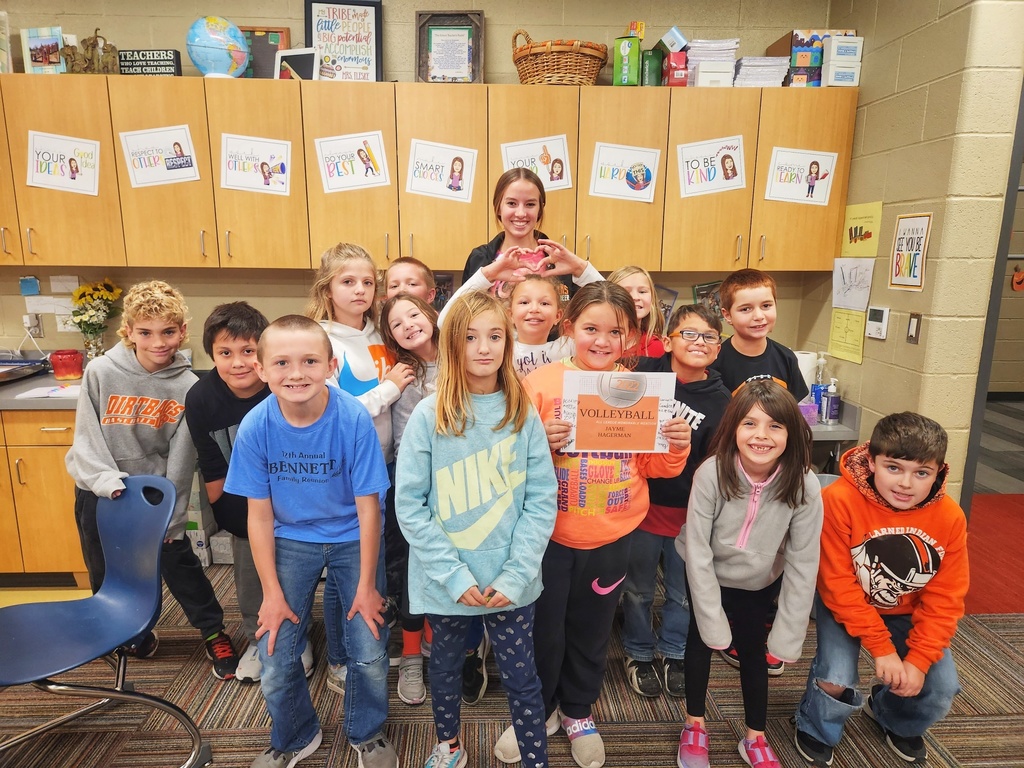 Please contact an LHS sophomore if you would like to purchase Krispy Kreme Doughnuts. If you need a sophomore to contact you, please email
amy.wilson@usd495.com
or call 620-285-2151 and we will help you make contact with one of the students. #larnedpride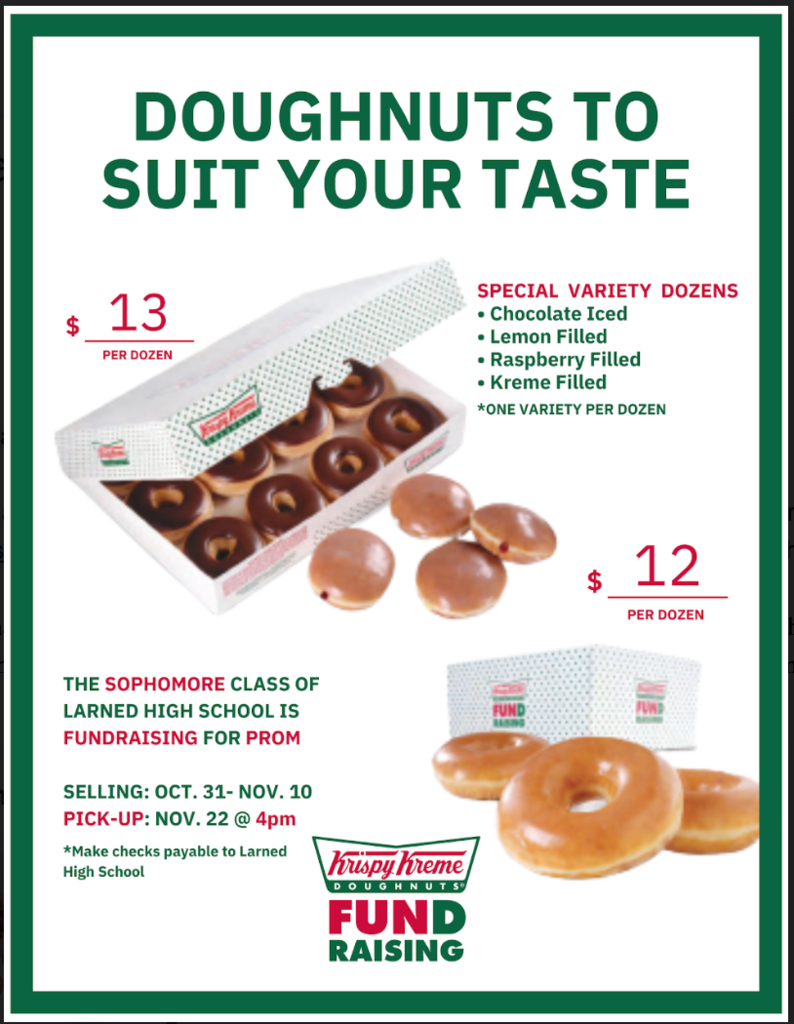 Attendance Alert notifications will start going out to parents/guardians starting Monday, November 7th. Calls and text messages will go out twice a day (10:30am & 1:30pm). If you receive a call/text and have questions or concerns, please contact your student's building.

Mrs. Fleske's class did a virtual field trip today to the Statue of Liberty. This connected with their weekly story in ELA. #learningisfun #lesfamily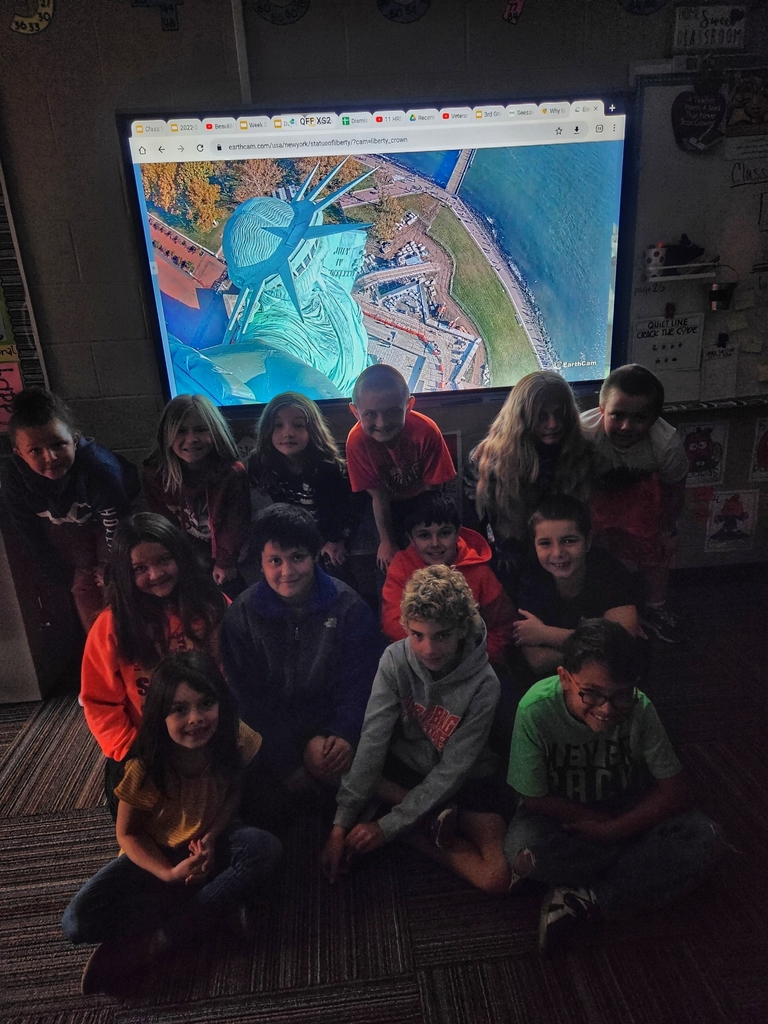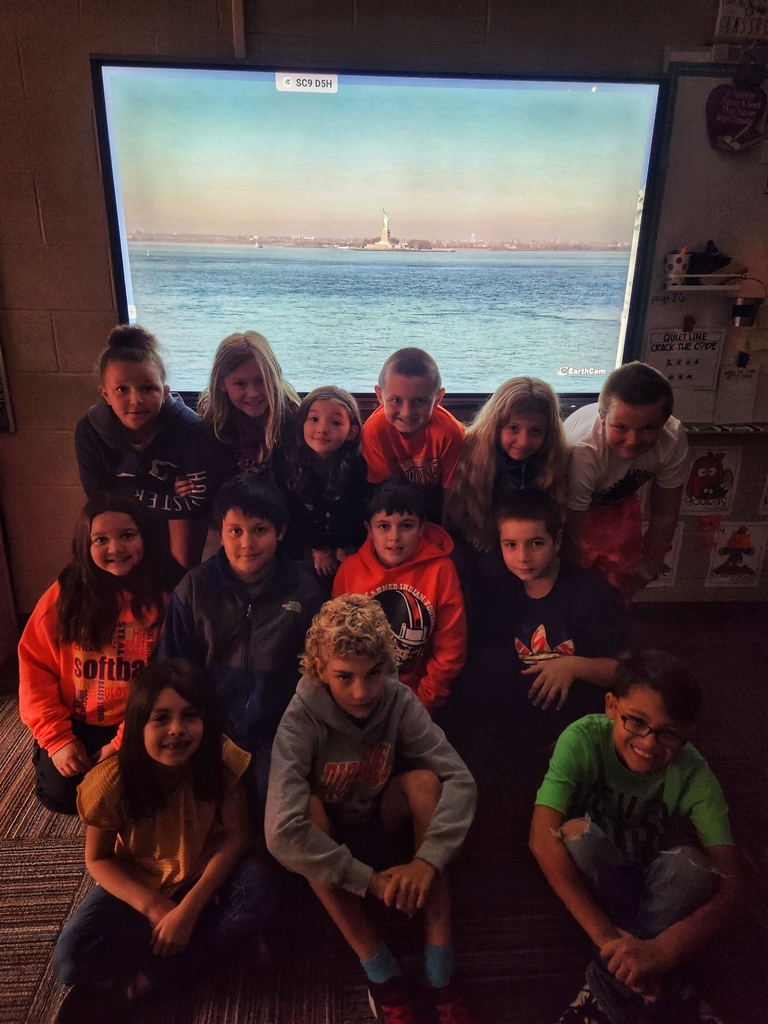 Congratulations to LMS girls basketball teams for resounding wins over Pratt Liberty: 27-6 (7th grade) & 37-9 (8th). Go Indians!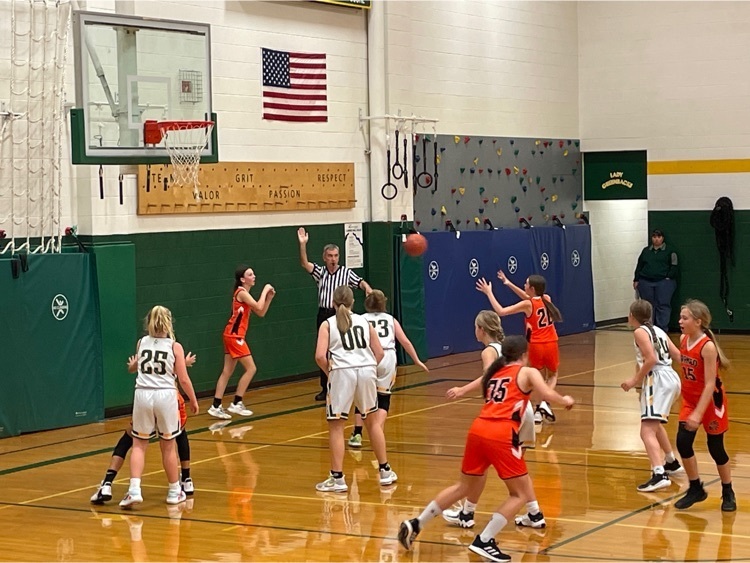 LHS drama presents And Then There Was One: A Spoof. Sunday Naovember 6th @ 2pm, Larned Community Center. #larnedpride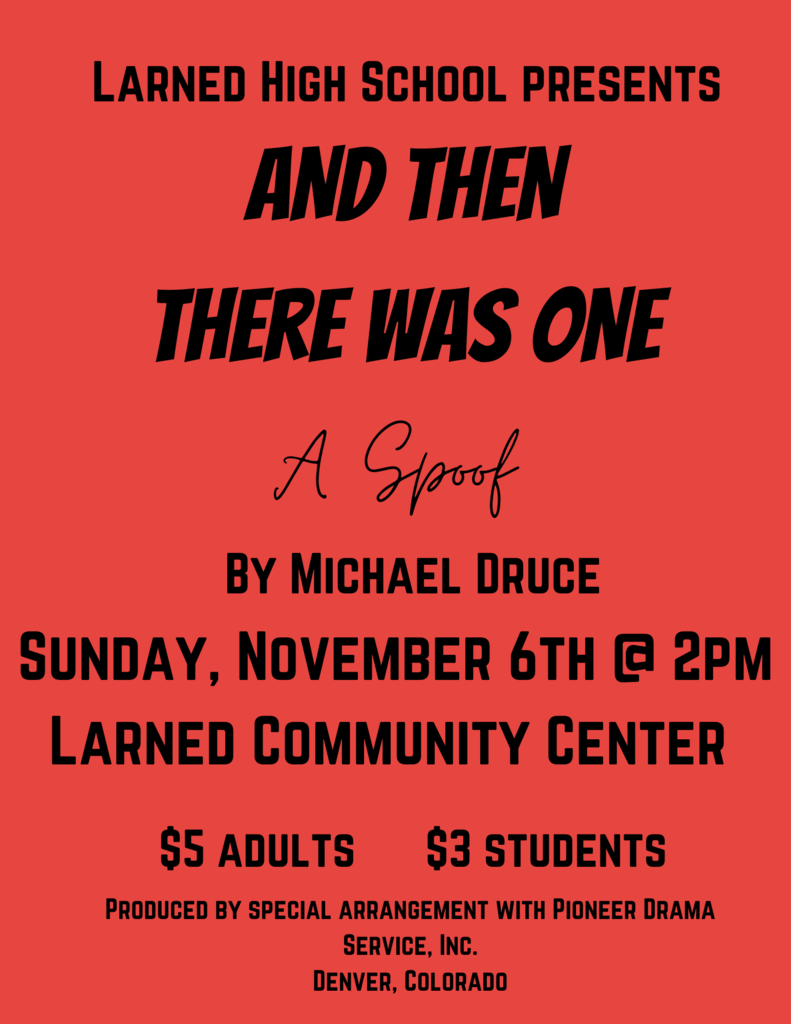 These kiddos earned a good news call home! Way to go!! #goodnewscallhome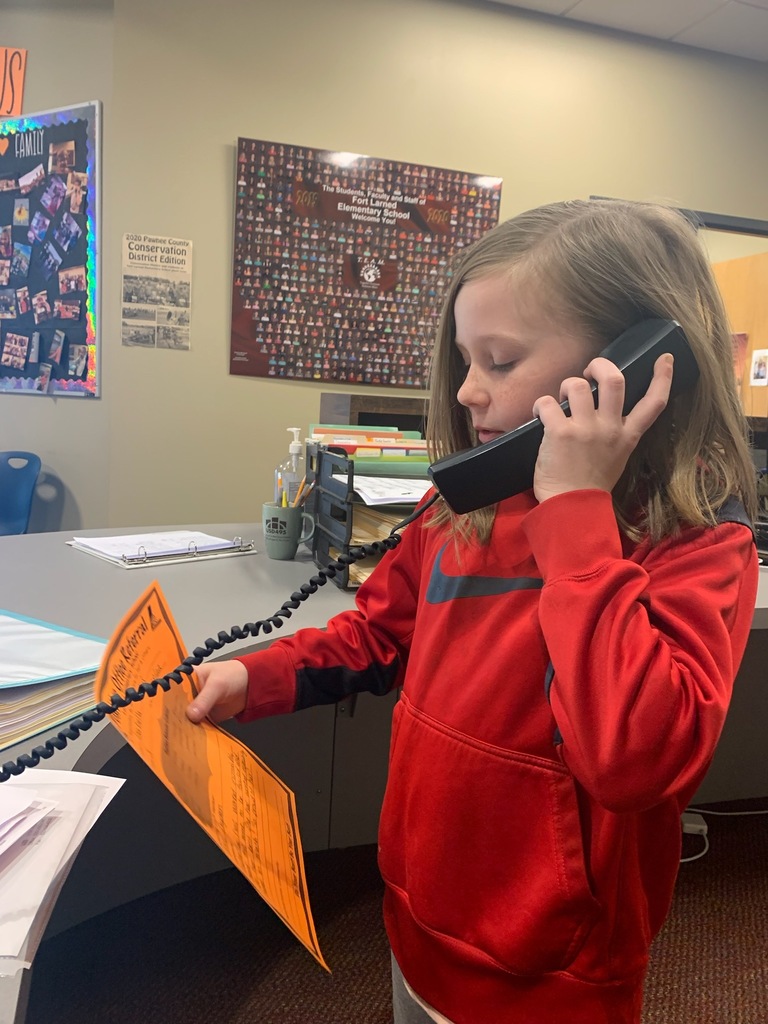 LMS Drones class learning to fly the beginning devices through obstacle course.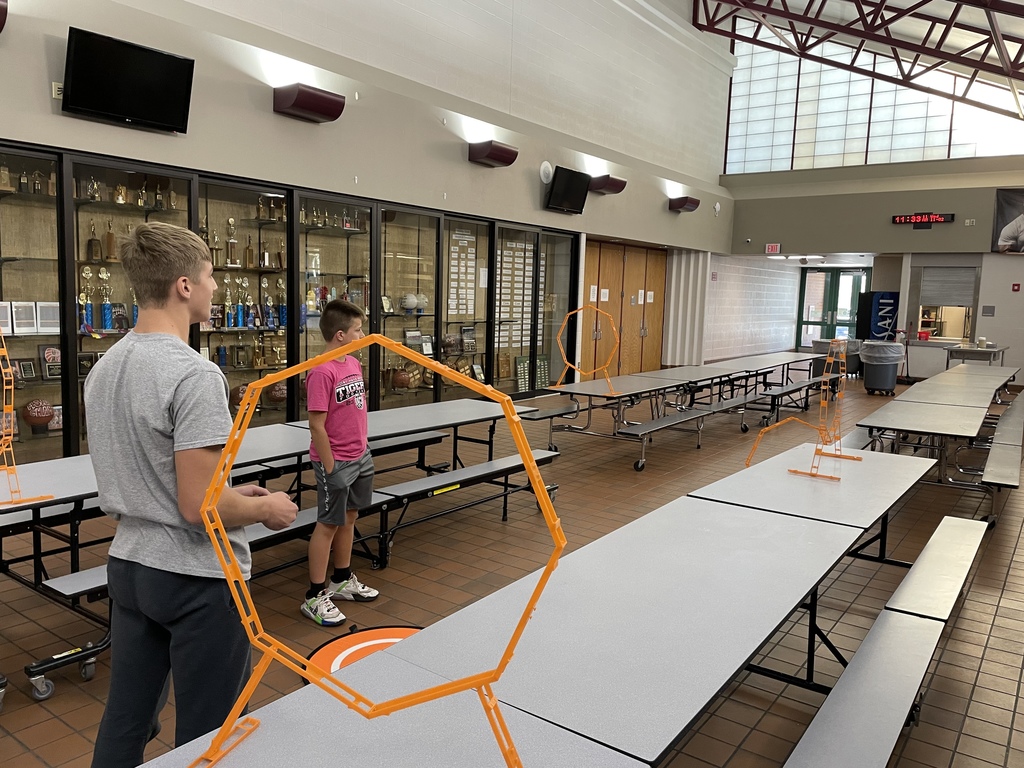 LHS would like to thank the Santa Fe Trail Auto Club for their donation of tools and tool boxes to the Auto Shop. # larnedpride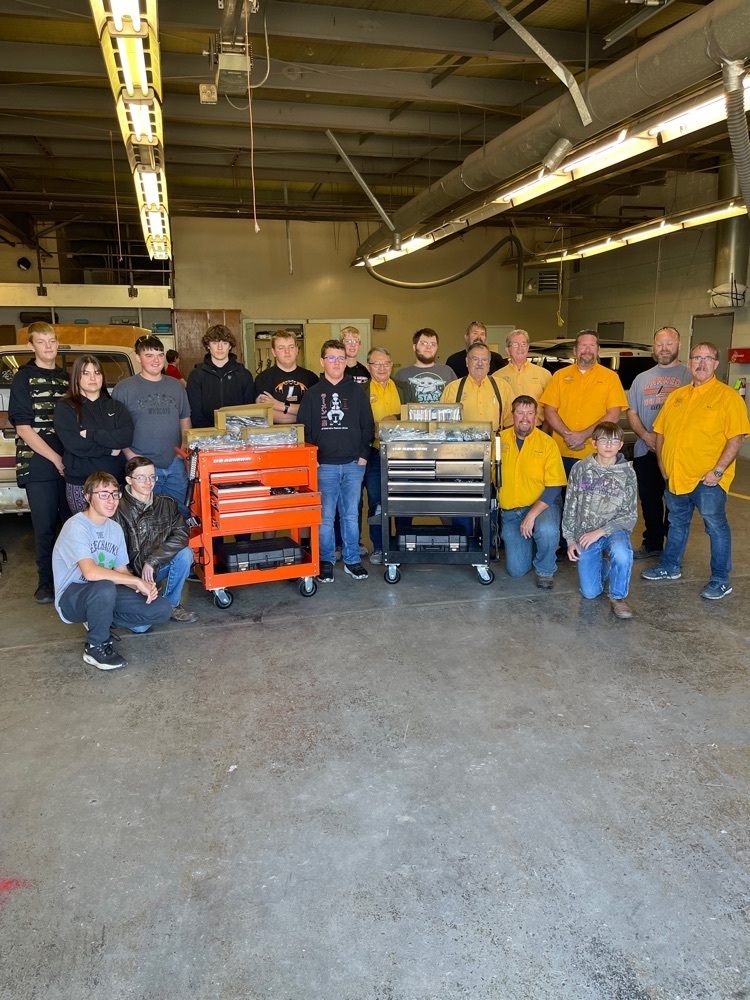 LES enjoyed celebrating today! Thank you again to those that attended and brought candy for the parade. #lesfamily #larnedpride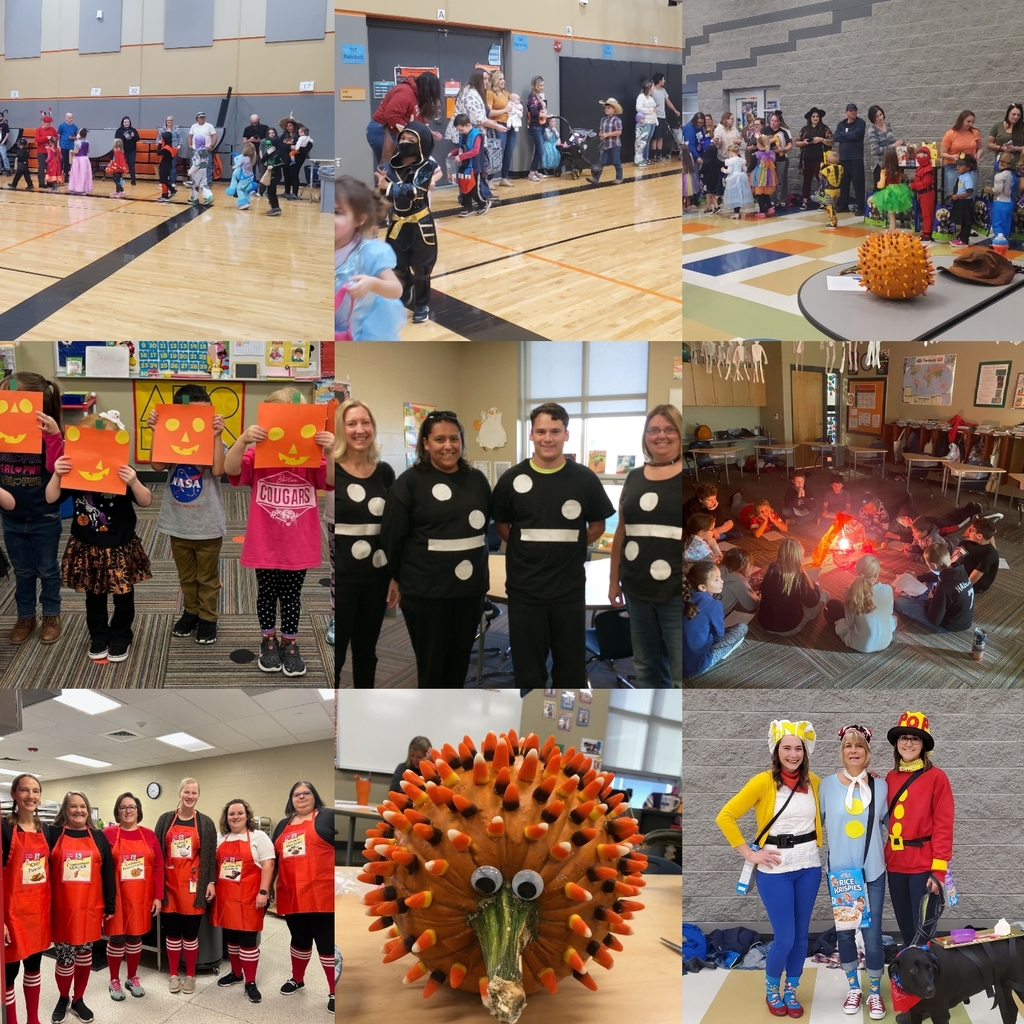 Lunches listed at LMS on Thursday will be switched with Wednesday. Spaghetti/meatballs, ham & cheese calzone, Chef Salad on Wednesday while meatloaf, chicken patty, & chicken bacon ranch salad on Thursday.

Please contact an LHS sophomore if you would like to purchase Krispy Kreme Doughnuts. If you need a sophomore to contact you, please email
amy.wilson@usd495.com
or call 620-285-2151 and we will help you make contact with one of the students. #larnedpride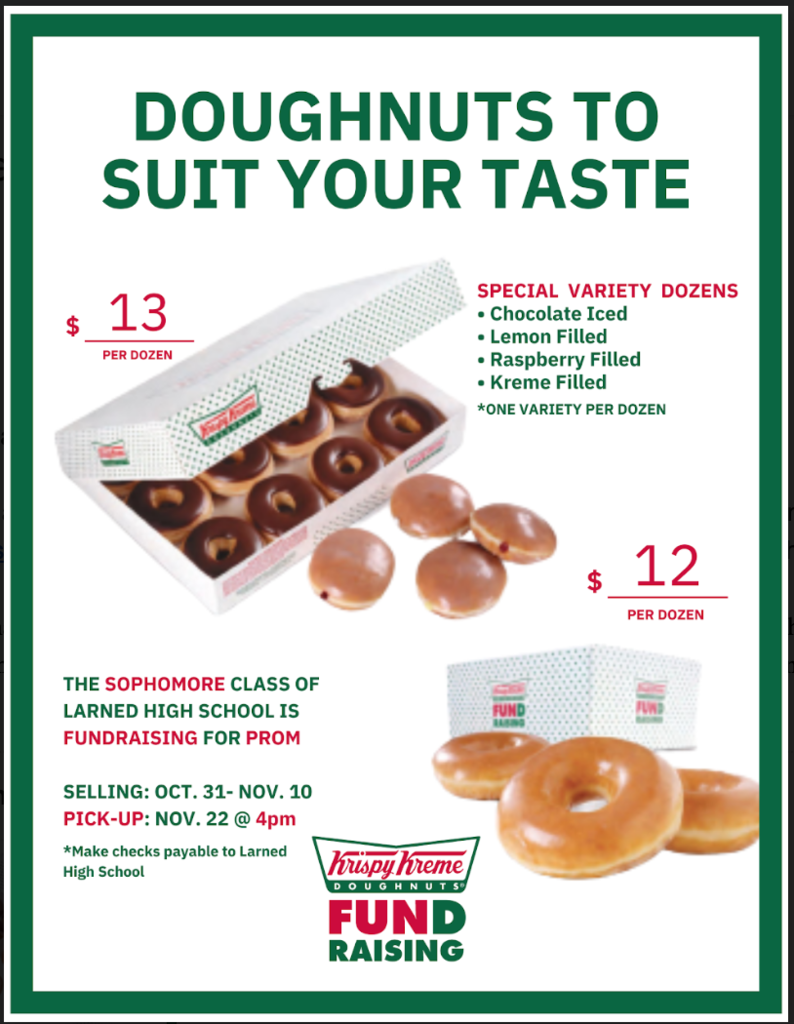 LHS drama presents And Then There Was One: A Spoof. Sunday Naovember 6th @ 2pm, Larned Community Center. #larnedpride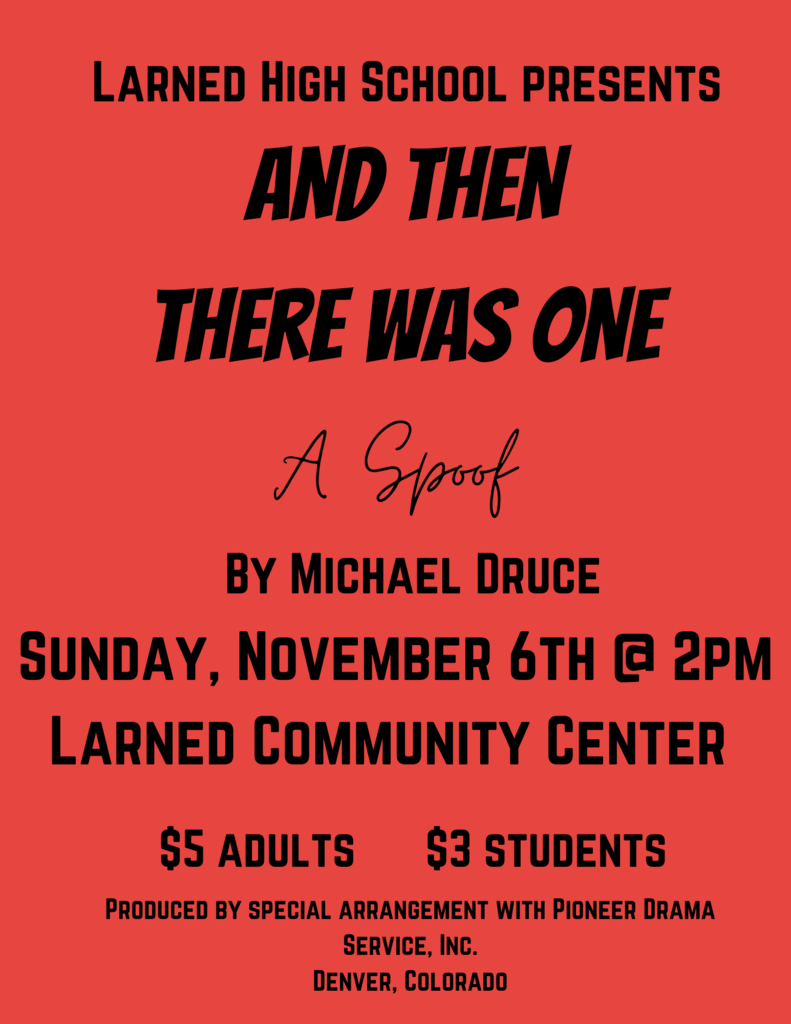 Larned High School student council presents: Trick or Treat for cans on Saturday October 29th from 7-8 pm. LHS STUCO members will be treat or treating throughout Larned for cans and other non-perishable goods. Please leave your porch light on so we know to stop by your house. All proceeds will be donated to the local food bank. #larnedpride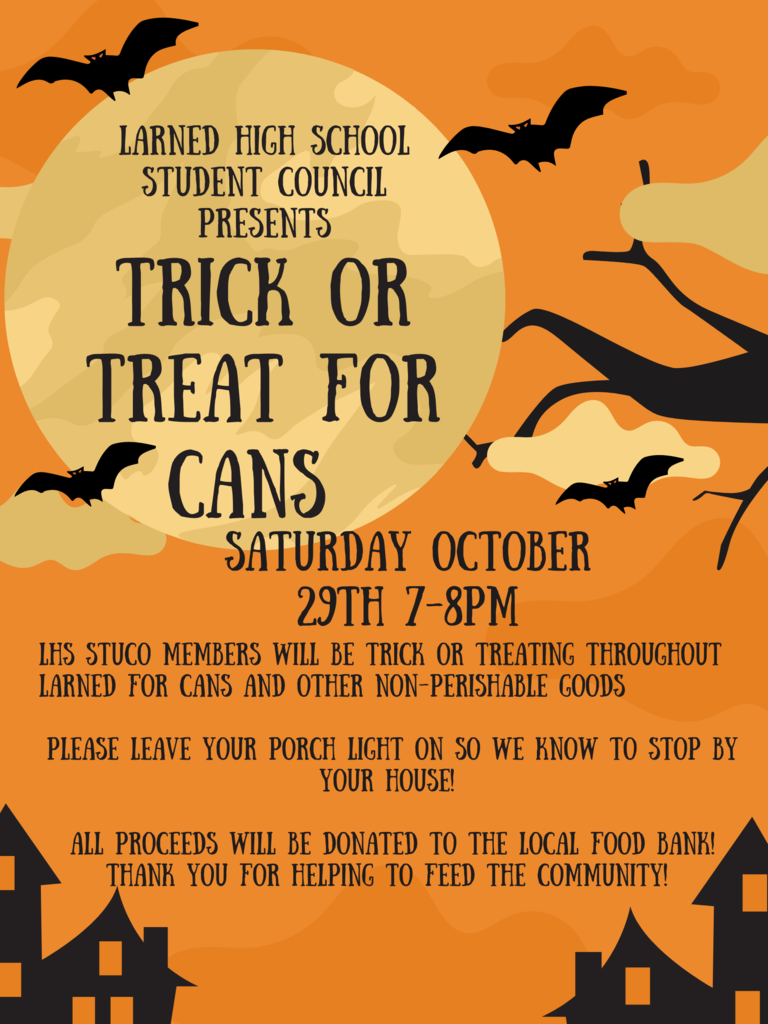 LES had a busy week! We celebrated Red Ribbon Week with some spirit days. We also were donated pumpkins for each classroom from Mike and Sue McGurk. Classrooms are decorating that parents will judge Monday after the parade. Our PAT group celebrated Halloween at Playgroup. Our kinders went to the Pumpkin Patch as well. We also had other fun learning happening in the classrooms. #lesfamily #larnedpride #learningisfun