Thank you to our LHS Football team for coming to LES this morning and wishing our kids a happy Friday! #larnedpride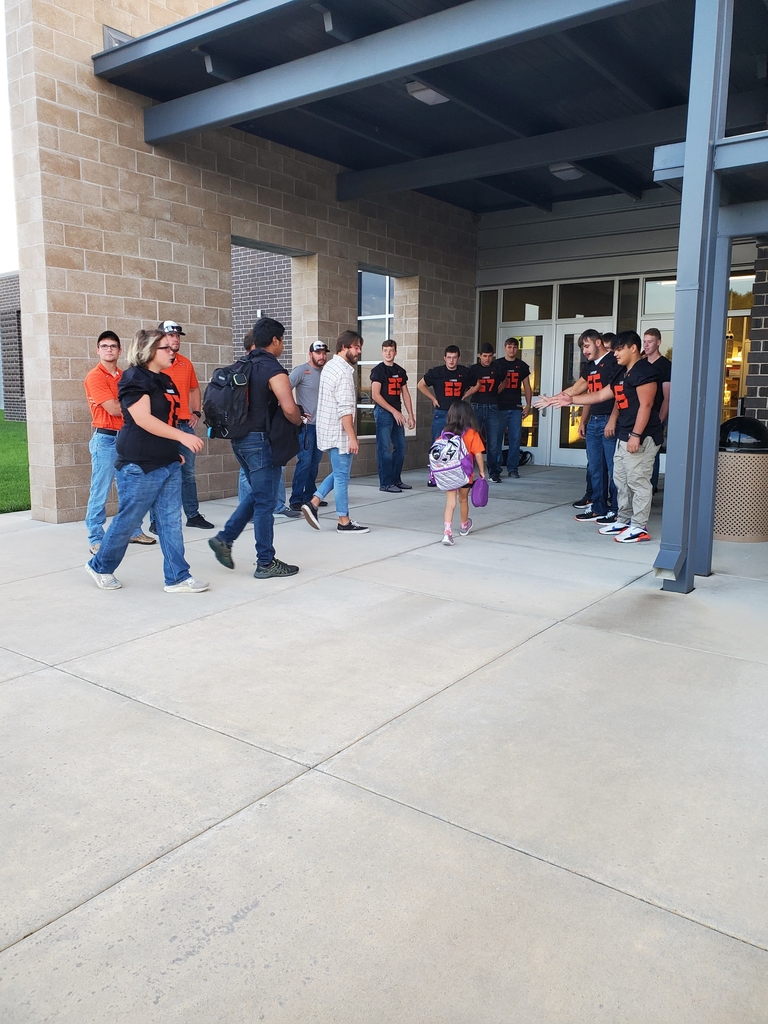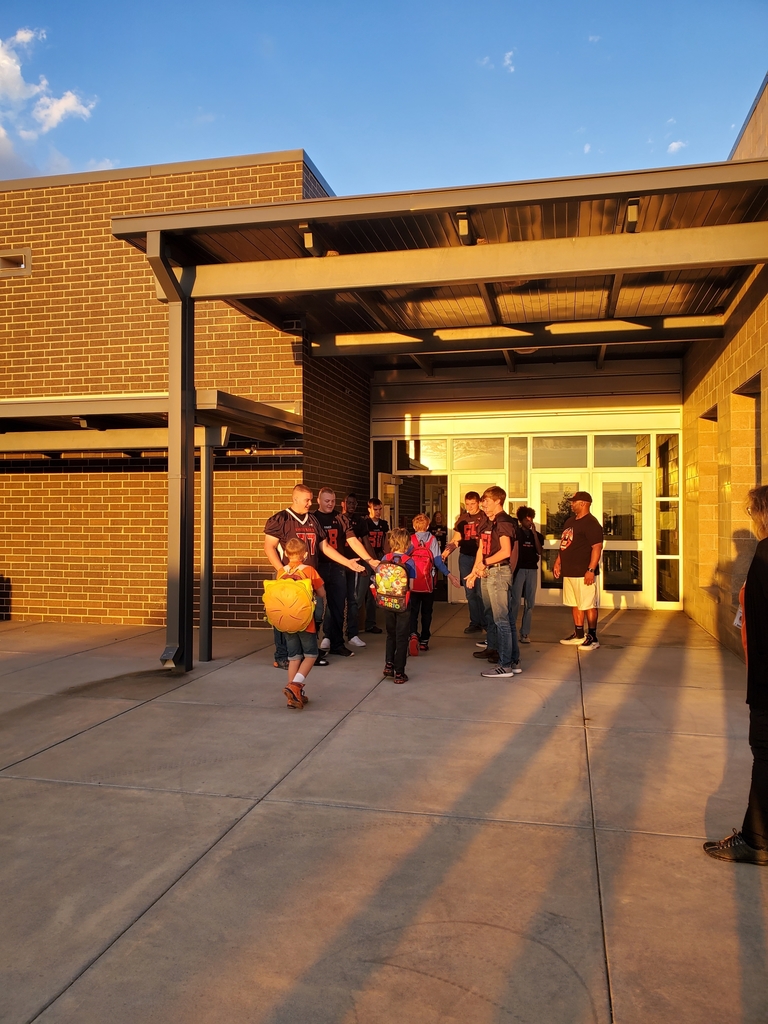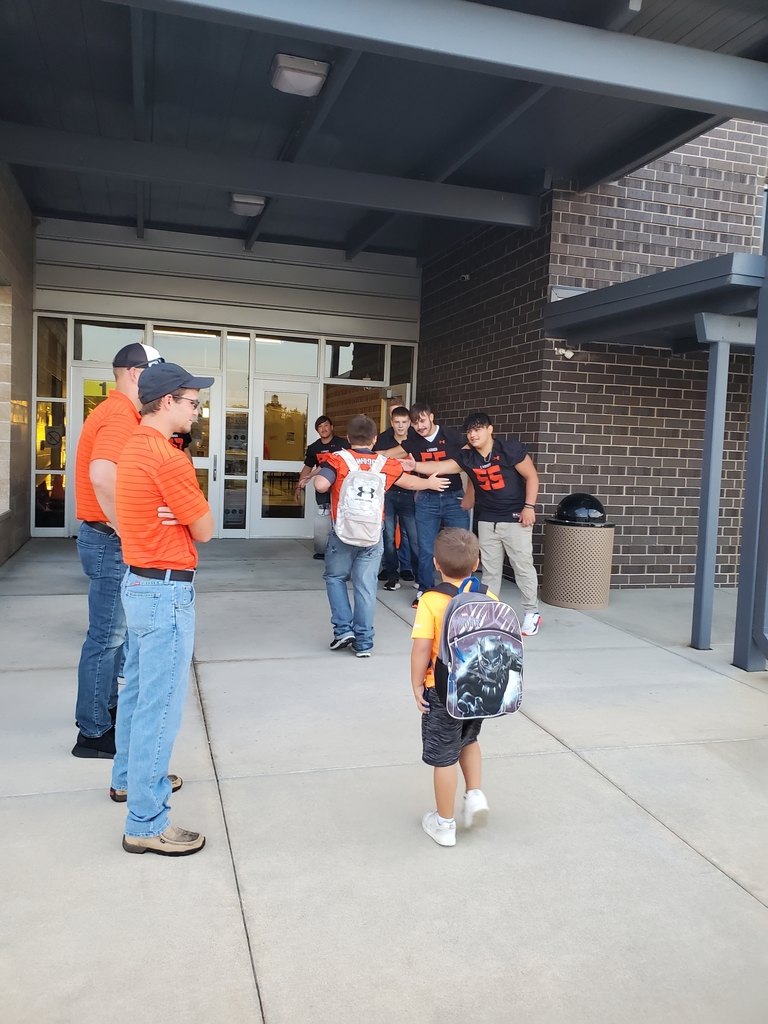 LHS FBLA and FCCLA Service Project, this Friday Night!

If you are unable to attend the LHS Volleyball match in Cimarron tonight but would like to watch it will be live streamed on the following link:
https://www.citylinktv.com/channel/cimarron-schools/
JV Starts at 4:30 followed by Varsity and C Team. #larnedpride

Reminder that USD 495 schools dismiss at 1:30 pm on Friday, September 17 for the Homecoming Festivities that afternoon. Go Indians!!

LMS Spirit Week: Some more photos of our students/staff participating in various spirit days this week. Go Indians!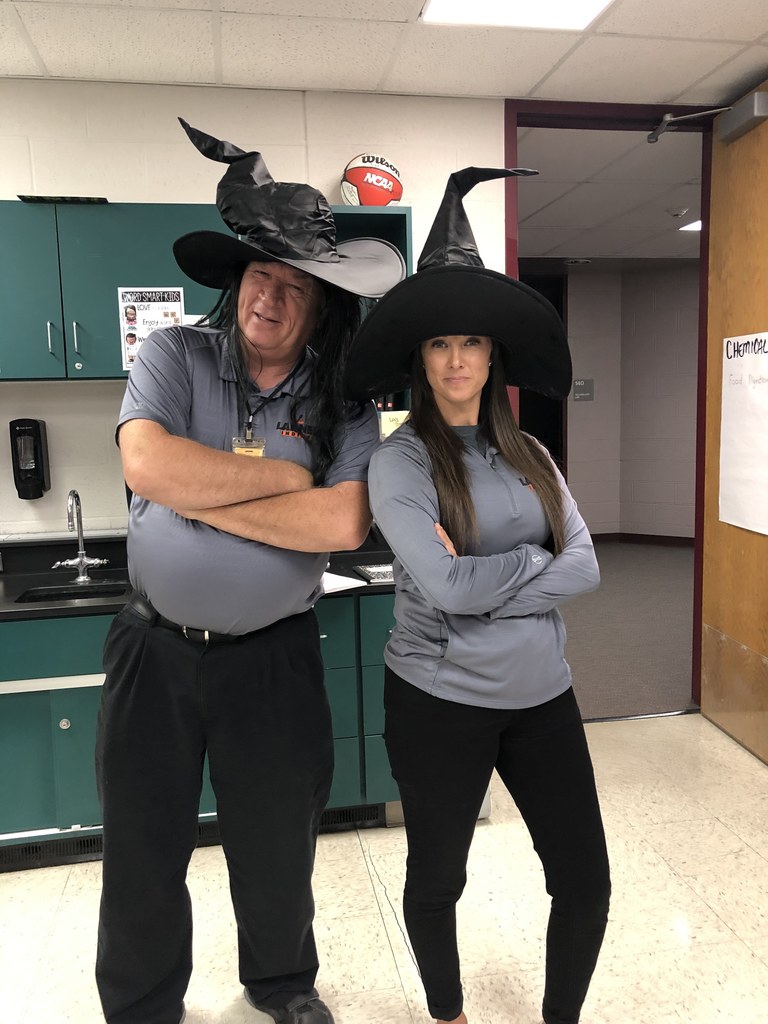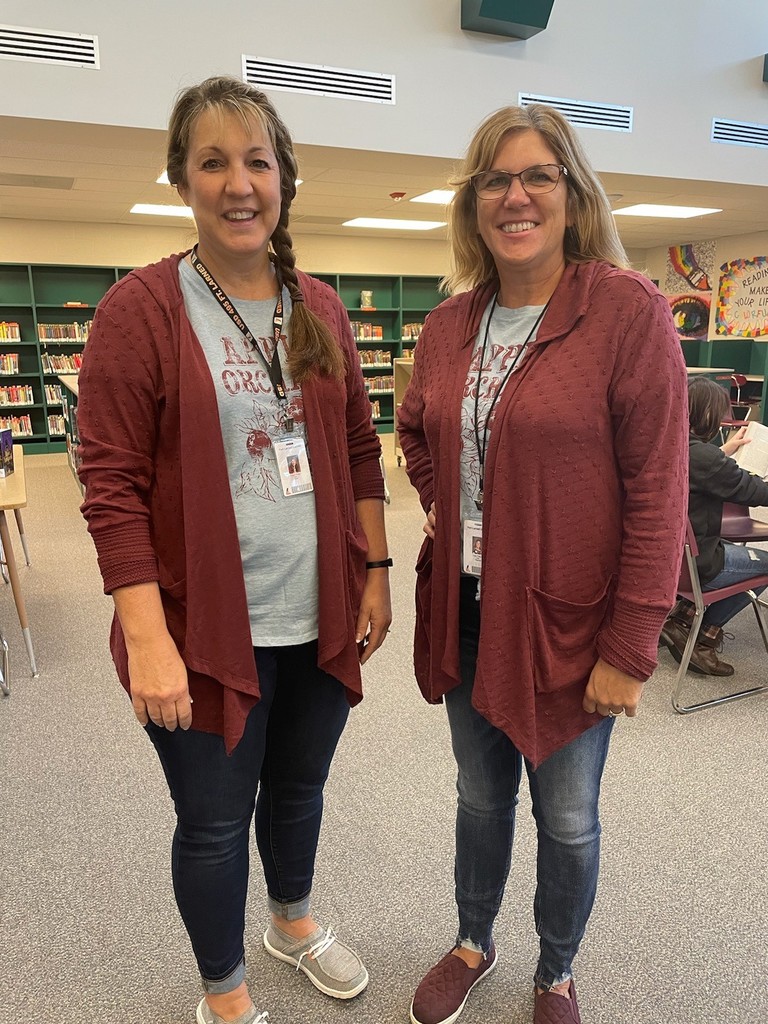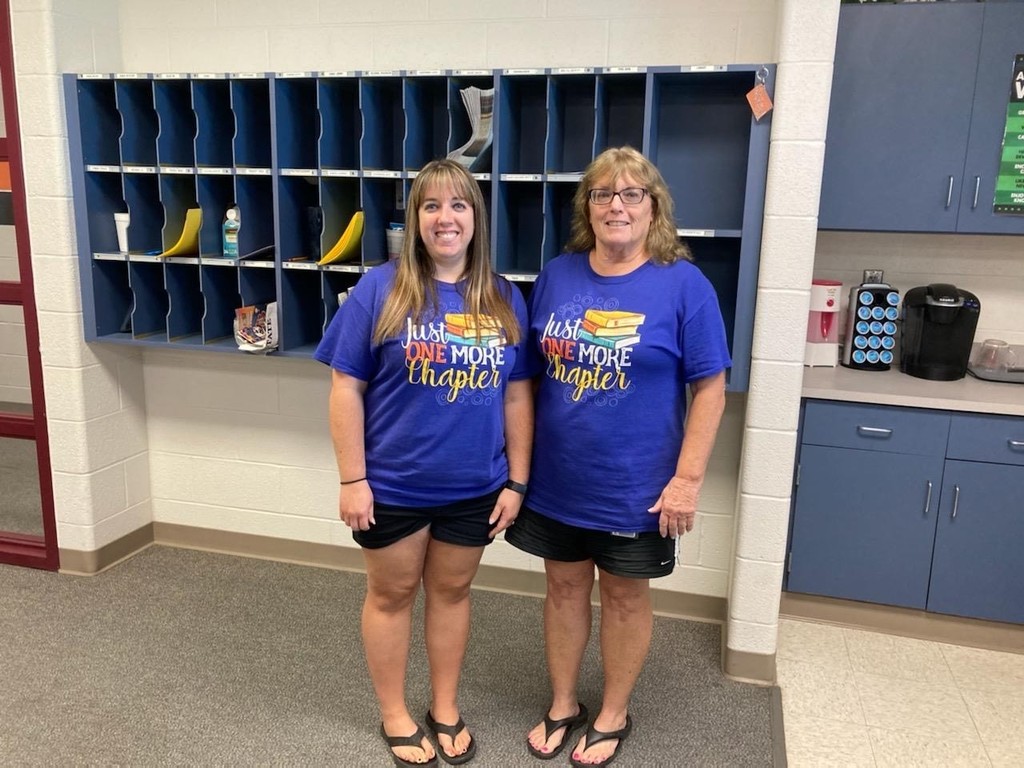 LMS Spirit Week: Some photos of our students/staff participating in various spirit days this week. Go Indians!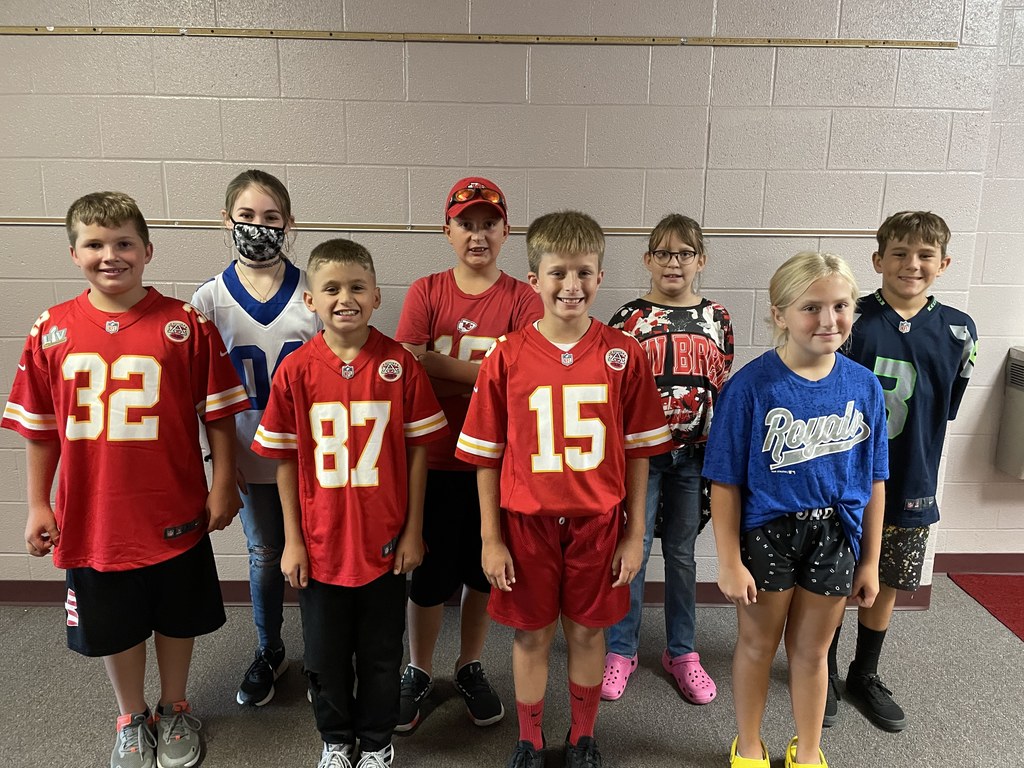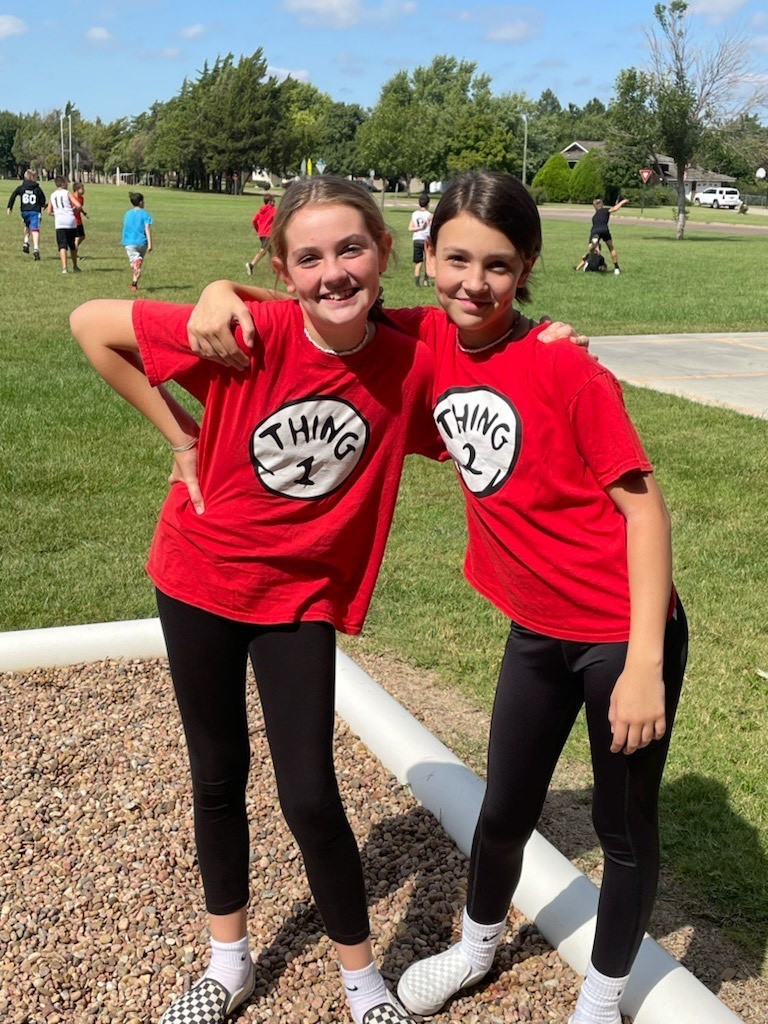 We sure enjoy seeing our FLES students participate in spirit week! #larnedpride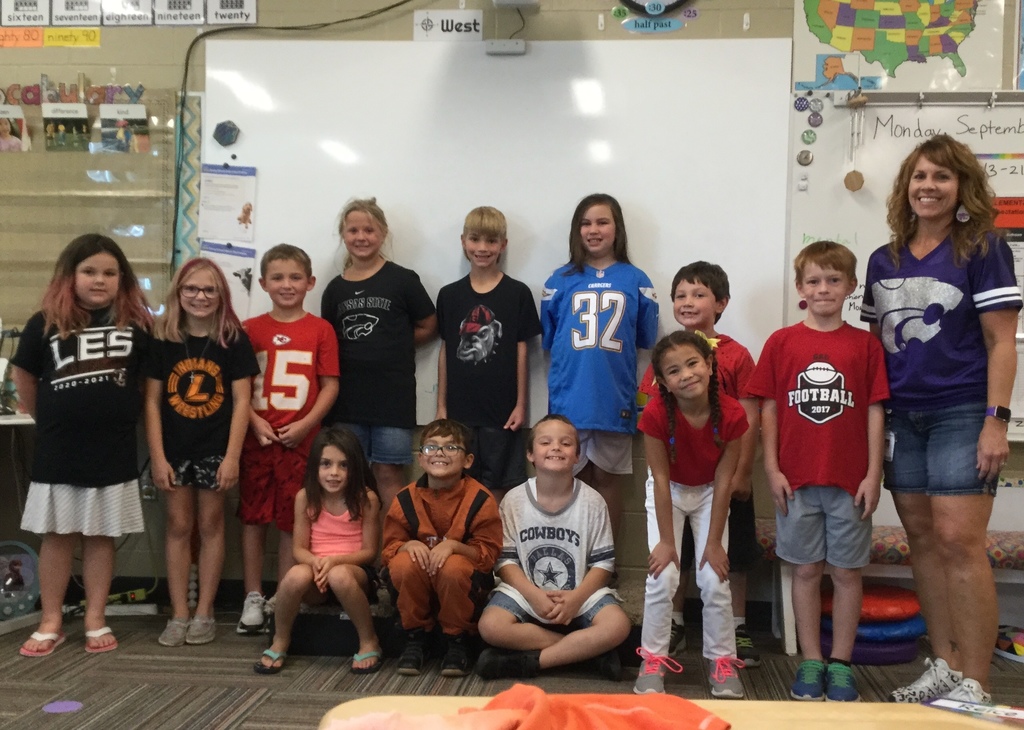 Lady Indians Varsity Tennis team takes 1st place at the Ellinwood Tennis Invitational! Ella McNett: 1st place at #1 Singles. Sarah Manry: 1st places #2 Singles. Kathryn & Abby Holt: 2nd place at #1 Doubles. Arianna & Breanna Hemken: 2nd place at #2 Doubles. #larnedpride

If you are planning to attend the LHS volleyball match at Pratt this evening please see the following COVID guidelines that will need to be followed by fans: At this time, masking and social distancing for adult spectators at volleyball games held in USD 382 is encouraged; but not required. Masking is required for students, grades 5-12, while in the building either in the Commons, in a student section, or while sitting with their friend(s) in the gym. Students may sit with their parents/grandparents in the gym and remain unmasked. Masking is not required for students 4th grade and younger. They are required to sit with their parents and not roam the gym/commons.

The LHS Yearbook staff took some time today to hone their skills at the Josten's workshop in Hutch!

After marching in the parade, LHS students enjoyed some time at the Kansas State Fair on Monday!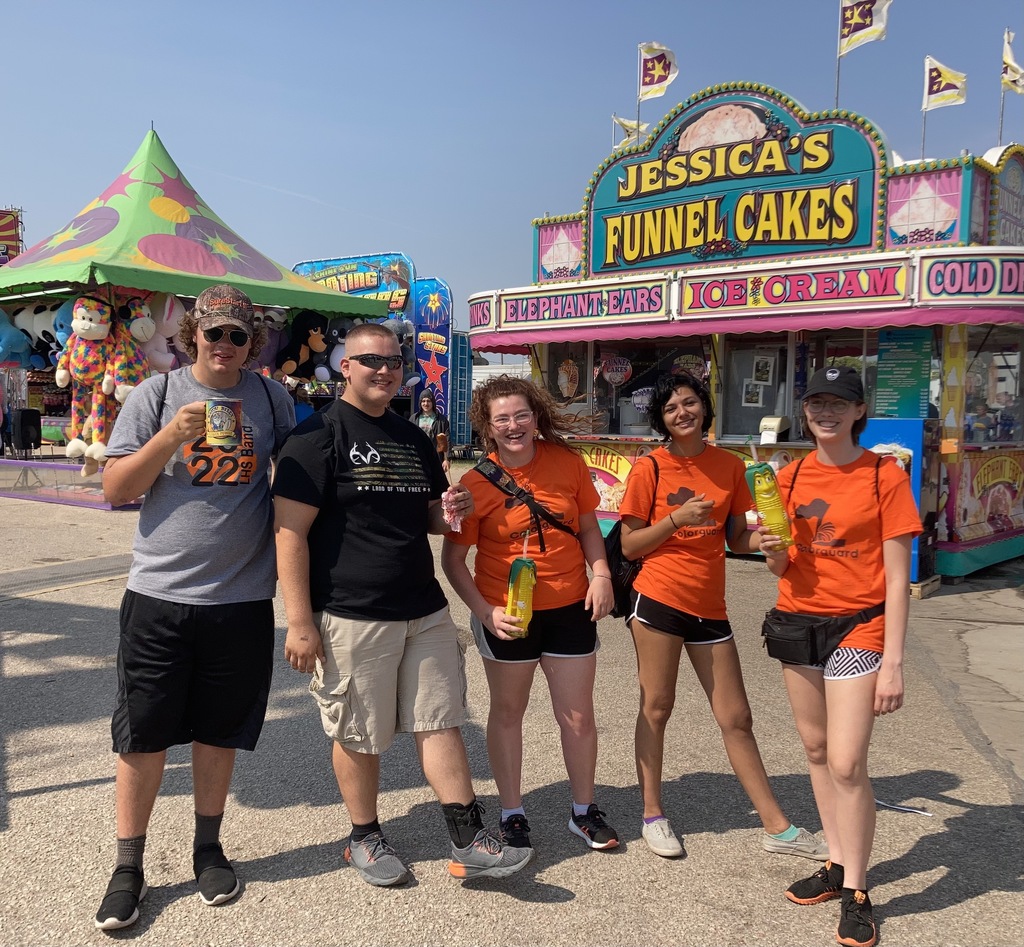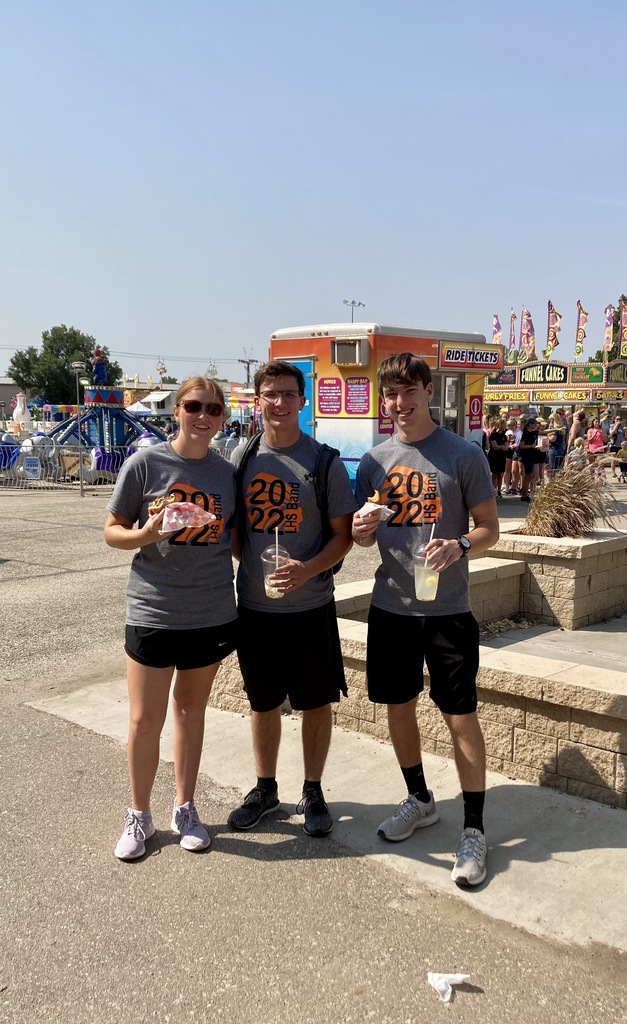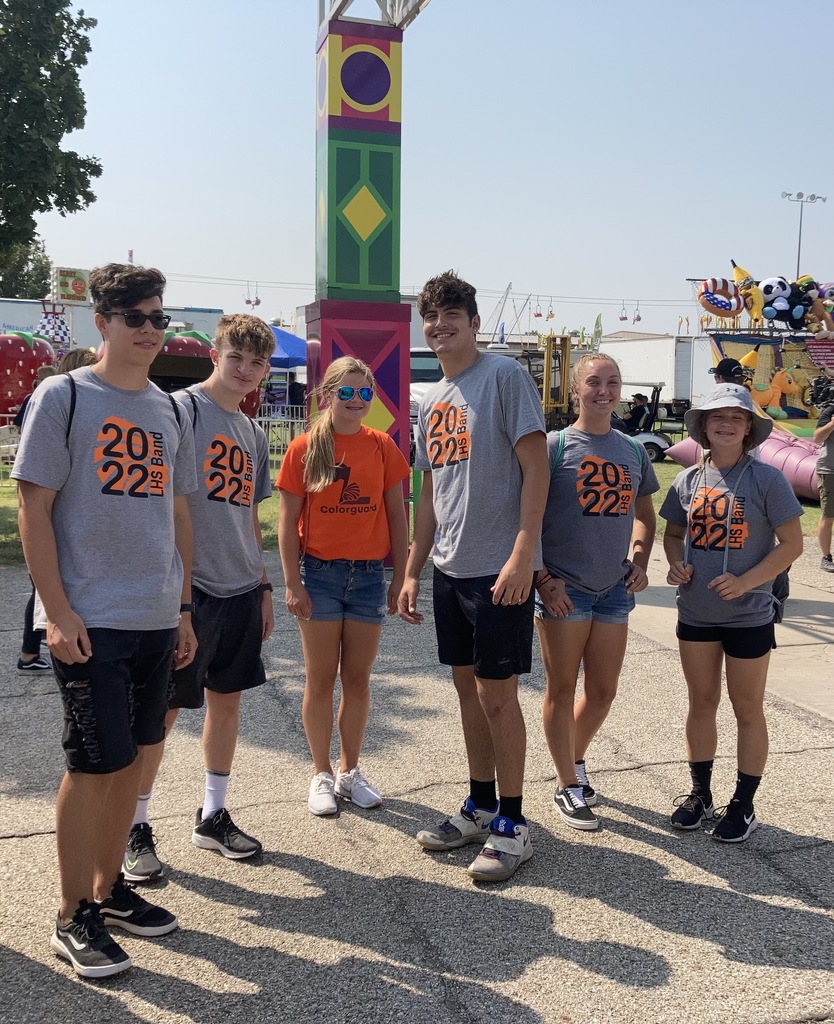 First LMS Pep Assembly took place on Monday to kick off Homecoming Week. Here are some photos of the action! Good luck to football and volleyball vs Haven here on Thursday!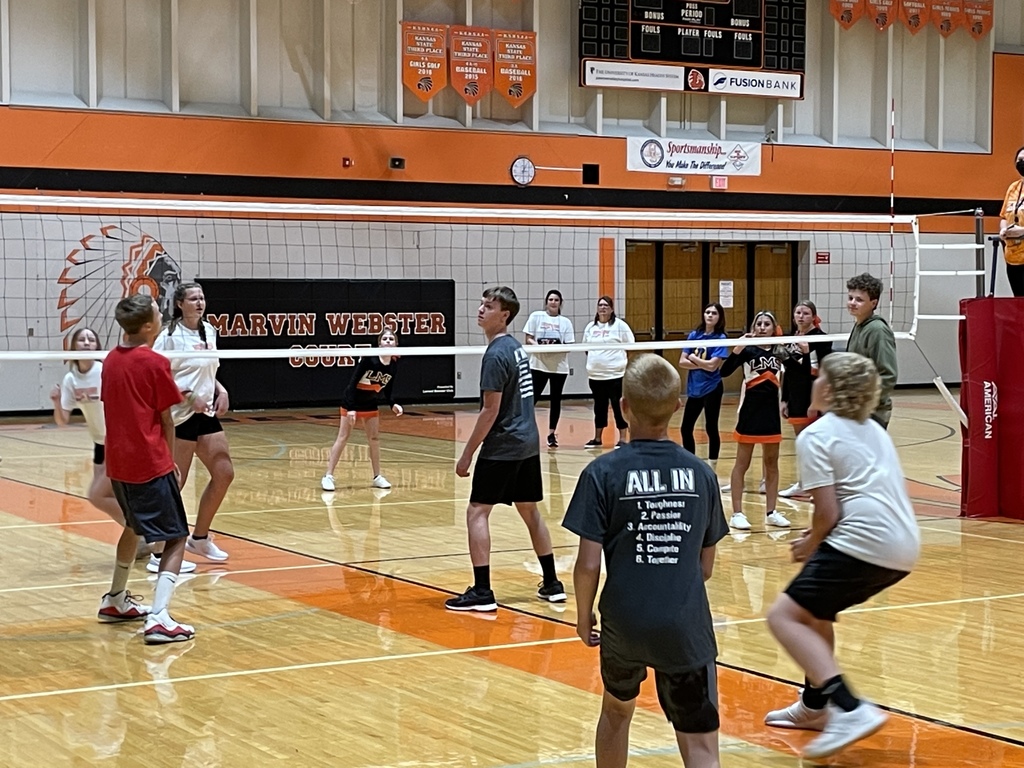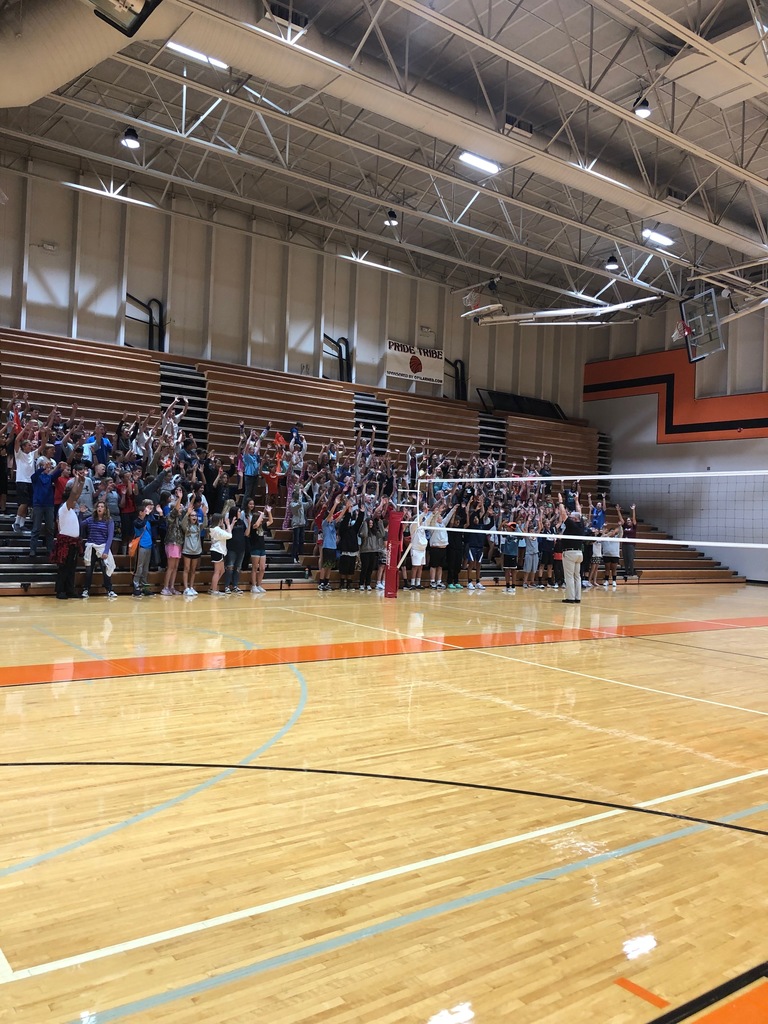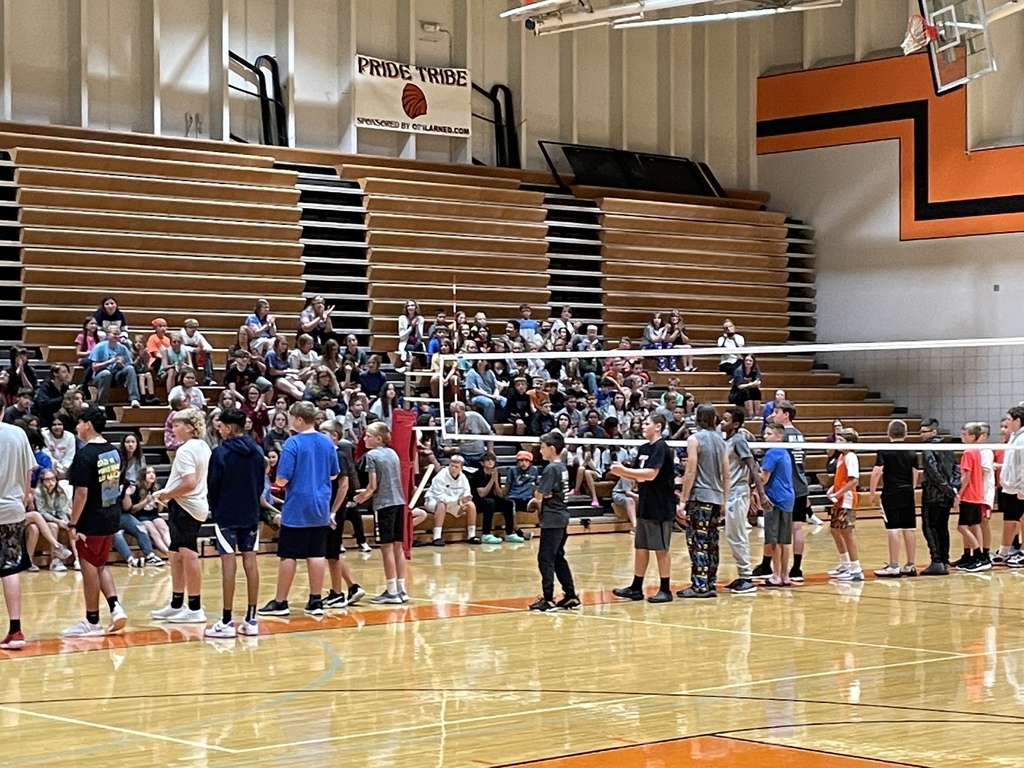 LES Ambassadors kicked off the Board Meeting tonight with the Pledge of Allegiance. Thank you parents for bringing them. #lesfamily #larnedpride
Due to technical difficulties tonights JV football game against Hoisington will not be streamed. We apologize for any inconvenience.

Larned Lady Indians Varsity tennis team win 1st place at the Pratt Invitational tennis meet! Ella McNett, 3rd place at #1 singles. Reese Watkins, 3rd place at #2 singles. Kathryn & Abby Holt, 2nd place at #1 doubles. Sarah Manry & Arianna Hemken, 3rd place at #2 doubles.

Lady Indians finish pool play 2-1 at the LaCrosse/ Otis-Bison volleyball tournament. Headed to bracket play as the number 1 seed. Will play Ellis in the semi finals of bracket play.

If you are unable to make it to Hoisington tonight to watch the LHS Indians football team. You can listen to the game on greatbendpost.com. #larnedpride

LES Families- If you forgot to return your trash bag packets today, we will take on Monday! Thanks for helping our kiddos out.

Another special #goodnewscallhome this week! Keep it up LES kiddos!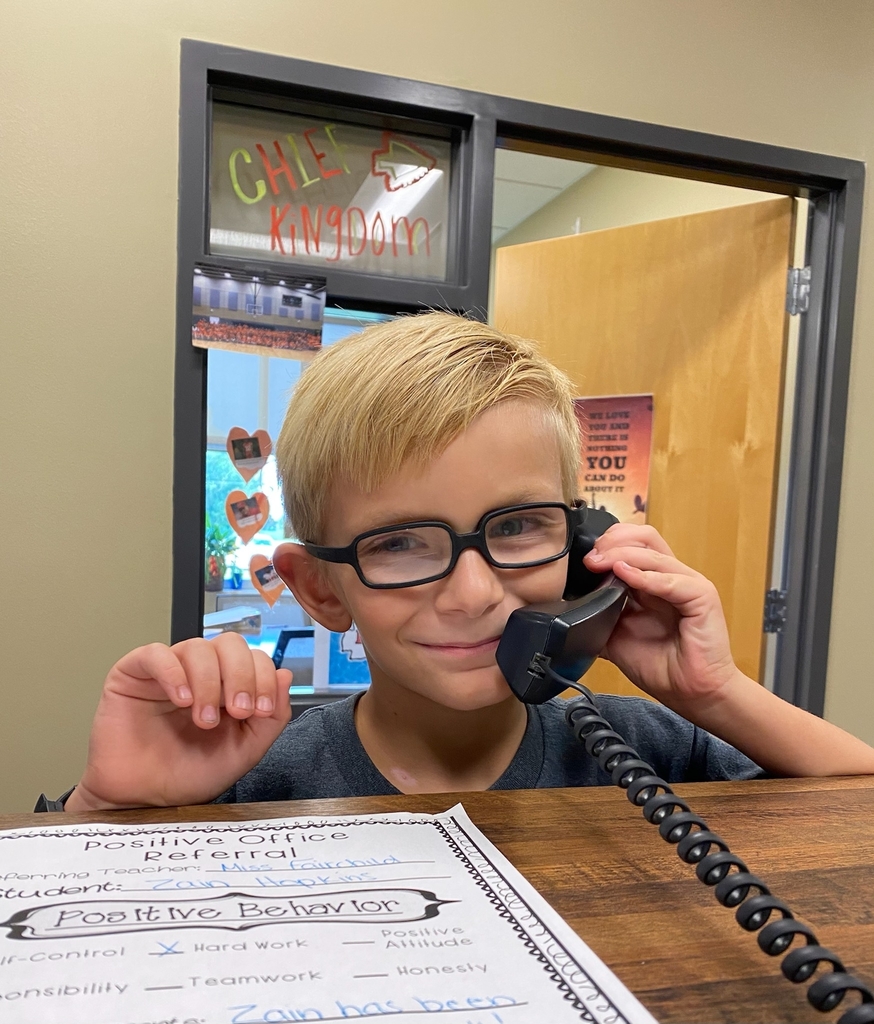 LES is ready to celebrate Homecoming next week! #larnedpride