Congratulations to Carter Atteberry on winning his 100th high school wrestling match. #larnedpride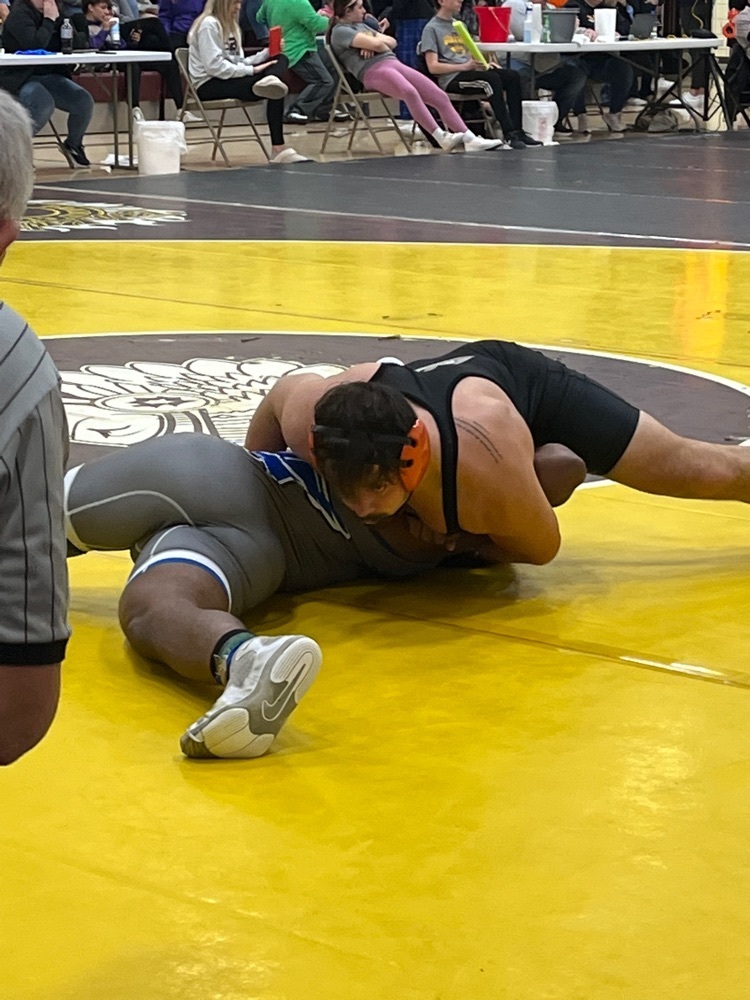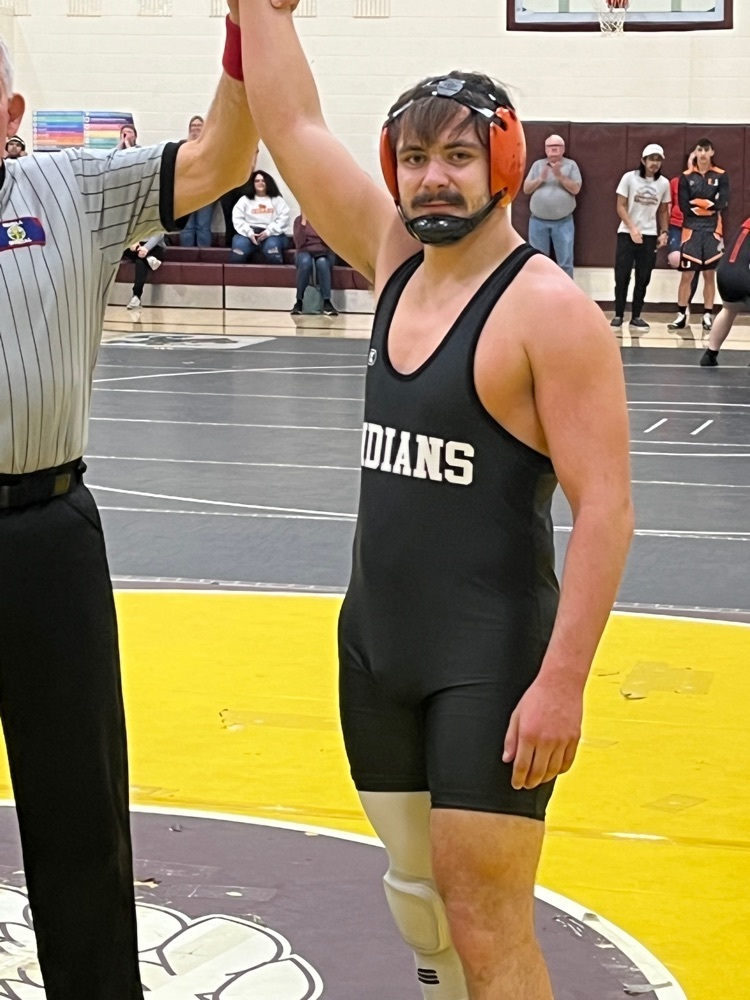 Due to the National Weather Service putting most of our area in a Winter Storm Warning and in the interest of student safety we are going to postpone the Ted Mertens Middle School Wresting Tournament scheduled for Saturday January 21st. Reschedule date is pending. #larnedpride

The wonderful staff from High Plains Farm Credit hosted Hi5 Friday at LES this morning. The kids were sure ready to give their high fives and were surprised and thrilled to receive chocolate coins! A huge thank you to High Plains for the donation of 3 buckets overflowing with school and cleaning supplies for use by LES staff and students. It is much appreciated and will all be put to good use! If your business or club is interested in hosting a Hi5 Friday, please contact Tina Gladow at LES:
tina.gladow@usd495.com
or 620-285-2141. #lesfamily #larnedpride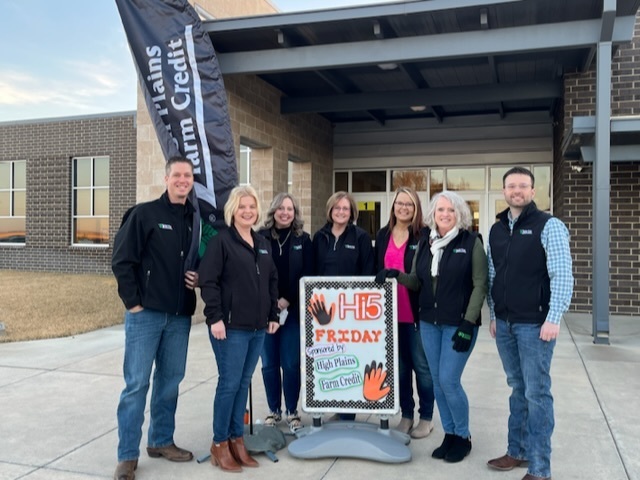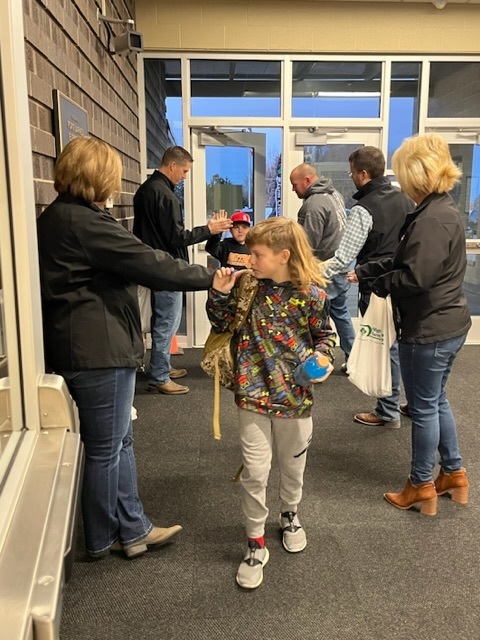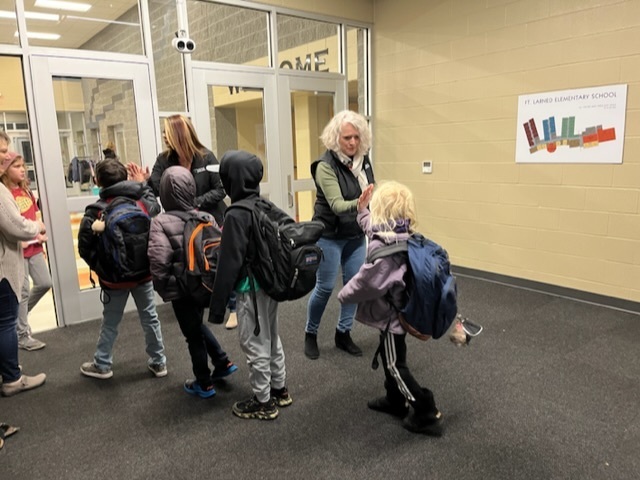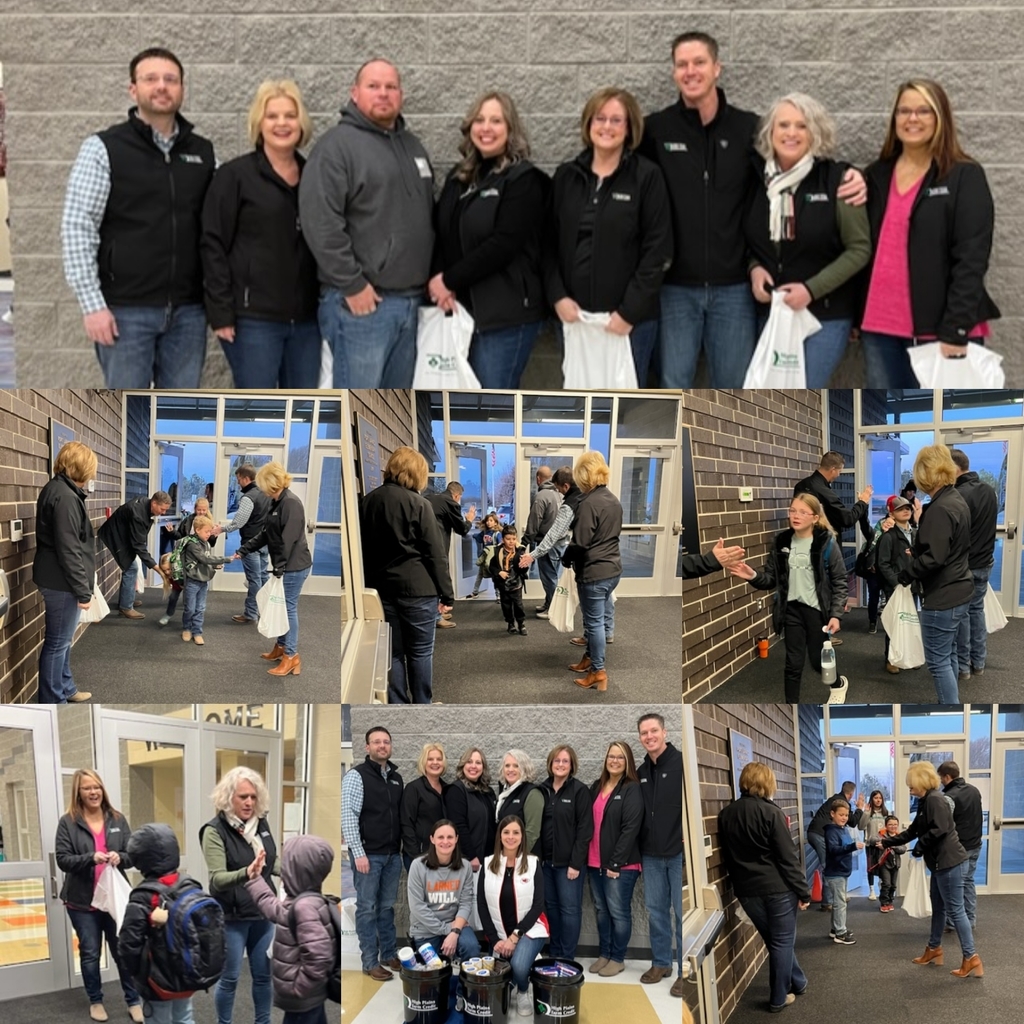 "We Are Family" plays over the intercom while the students traveled the halls to meet with their tribe this morning at LES! Each tribe usually has a child from every grade level (K-5) who come together and talk, play, or work on a group project. Today, they were coloring and drawing tents to prepare for family camp night coming up on Monday! Some classrooms even had campfires going.... crackling noises included. #tribetime #LESfamily #larnedproud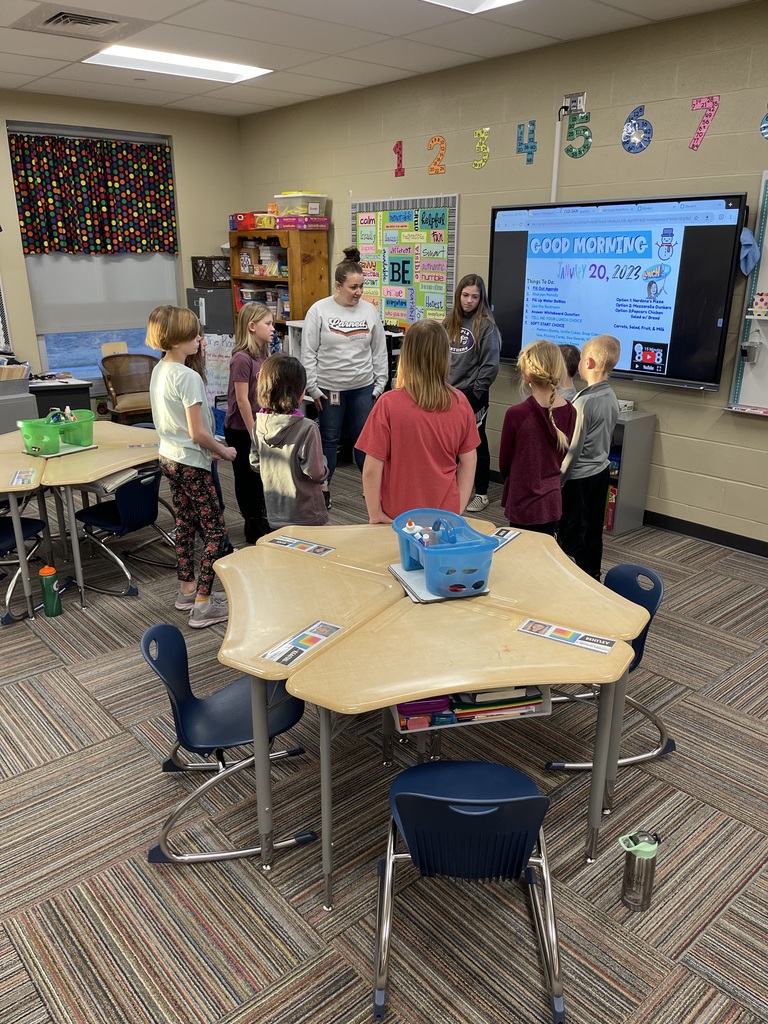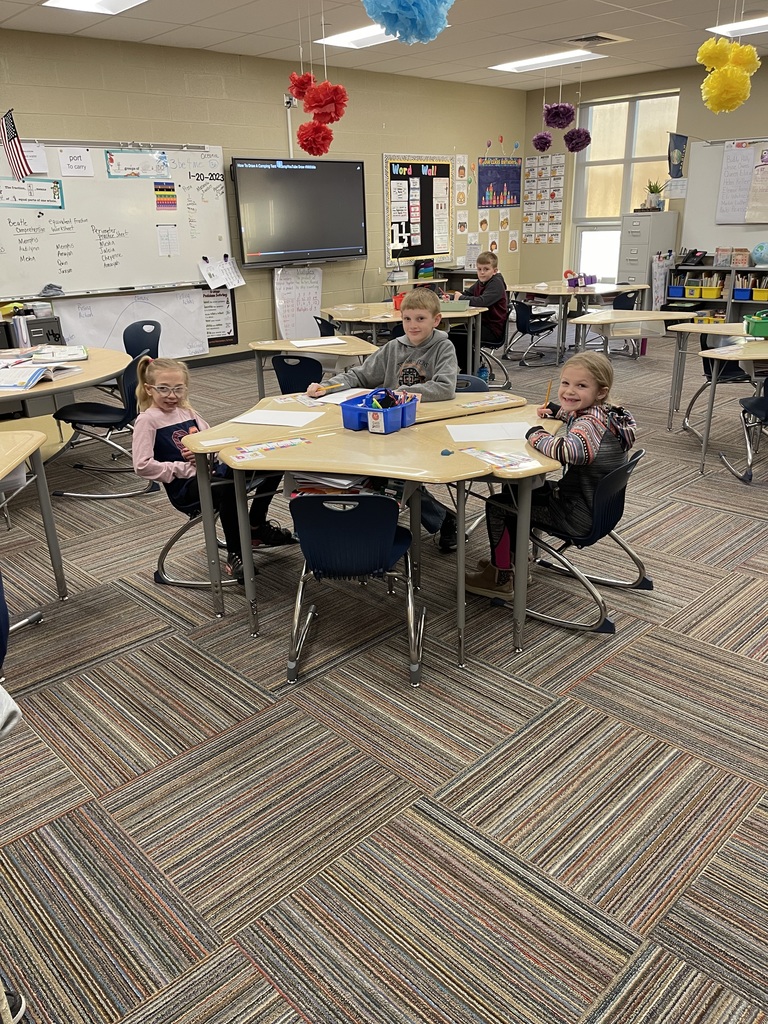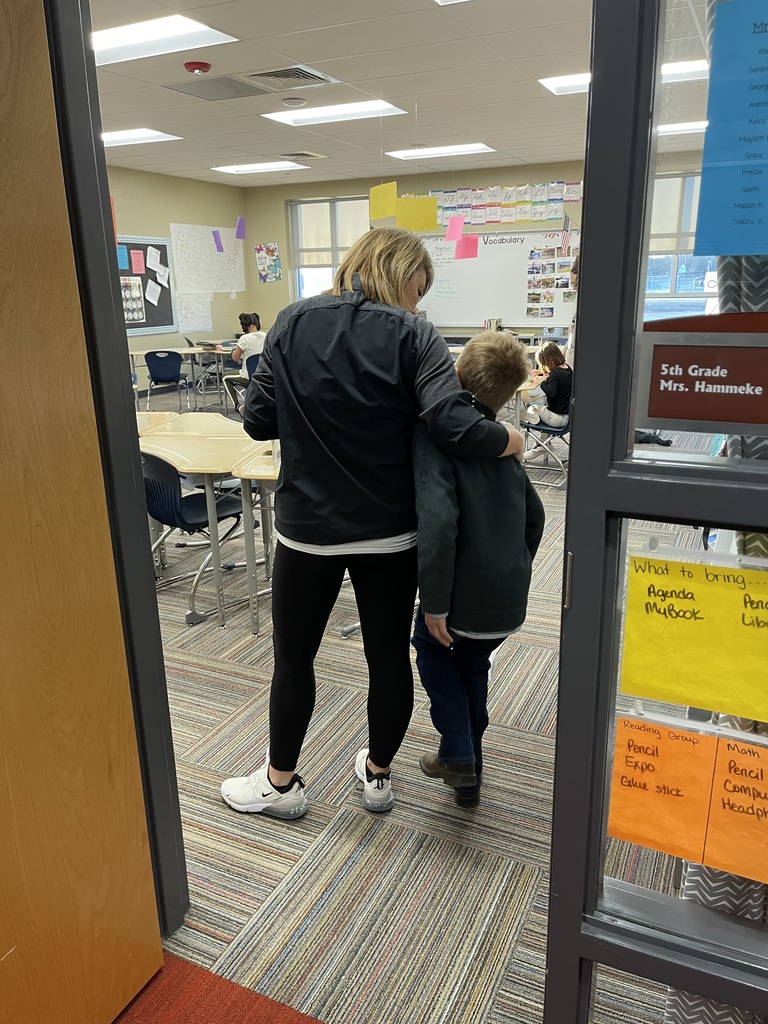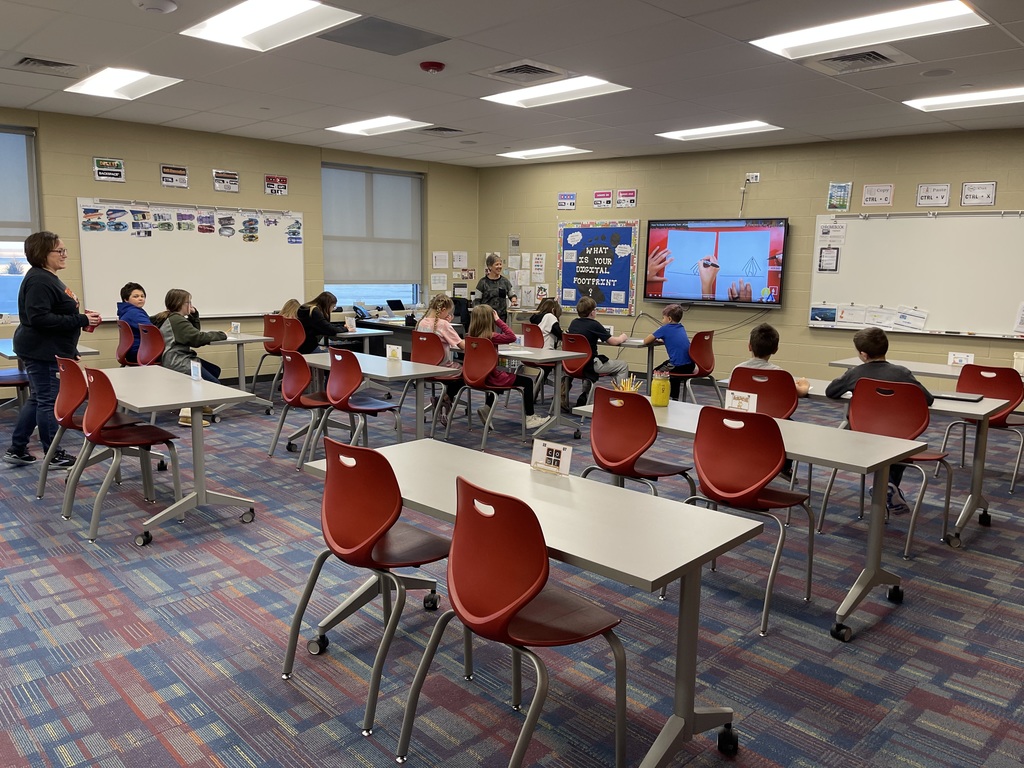 Just a reminder to our LES Family of our Math and Reading night Monday. The start time on the school calendar was wrong. Our start time is 5:30pm. Please see the attached image for more information. #learningisfun #lesfamily #larnedpride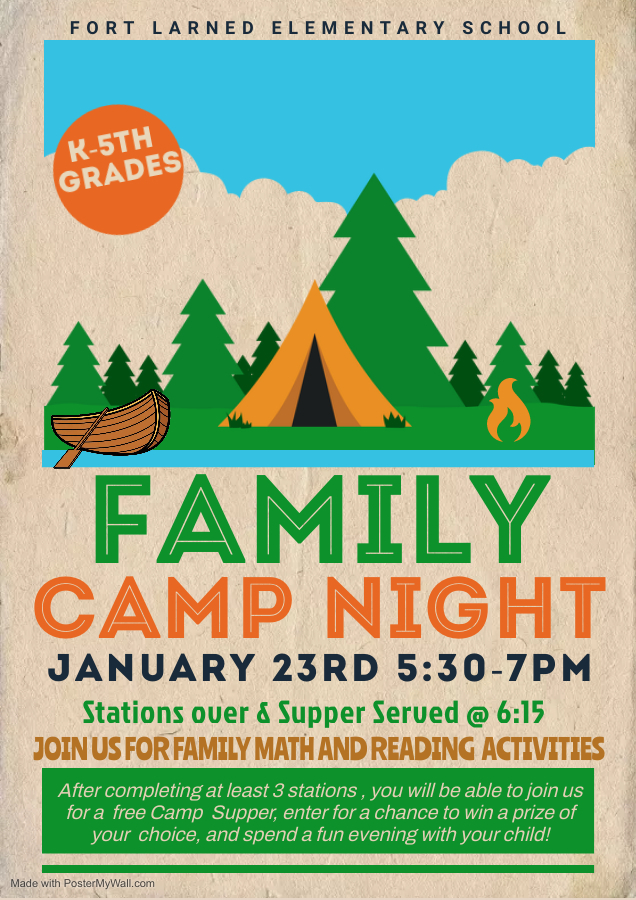 Join us in thanking our school board during School Board Appreciation Month! USD 495 is grateful for our seven members and their leadership through good and hard times. Today we're wrapping up our "Meet Your School Board" series with Vance Smith. Thanks for everything, Vance!! #ThankBOE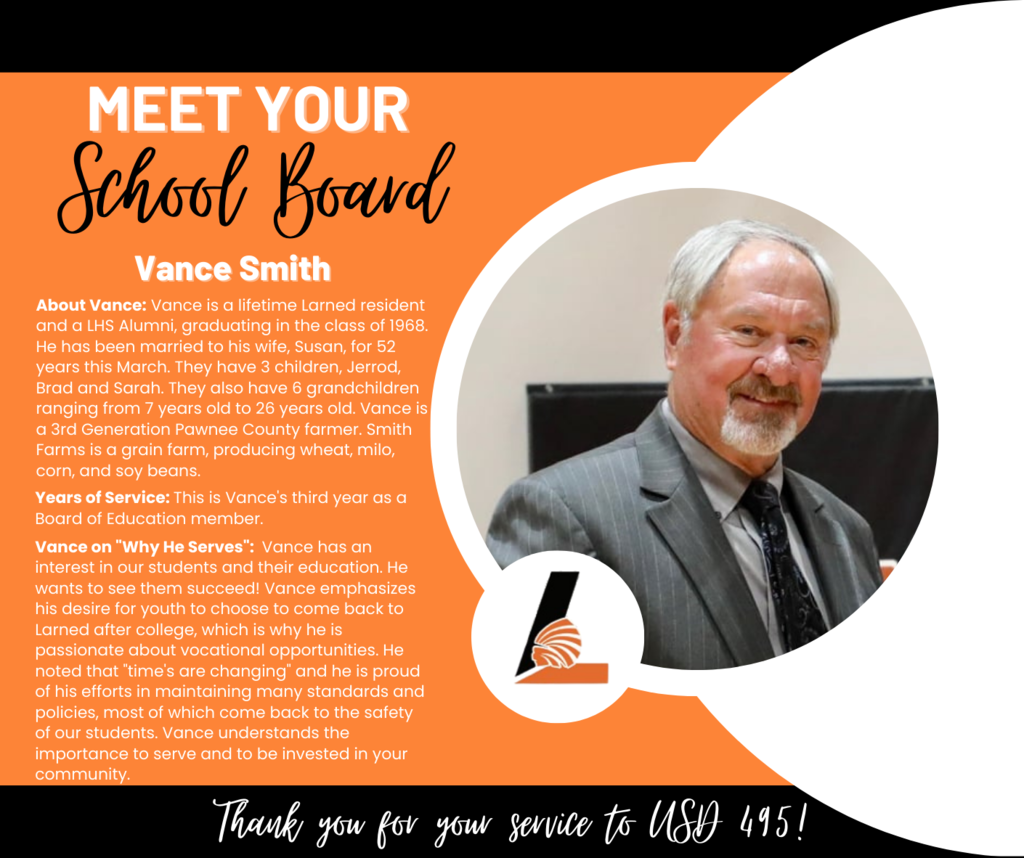 Mrs. Wagner is "changing gears" to make ratios interesting for her 7th grade math class! The students counted the teeth on the bike gears and did equations to determine the ratio of pedal turns to tire turns. We are so lucky to have teachers that are so invested in our students that they are willing to think outside the box when teaching lessons!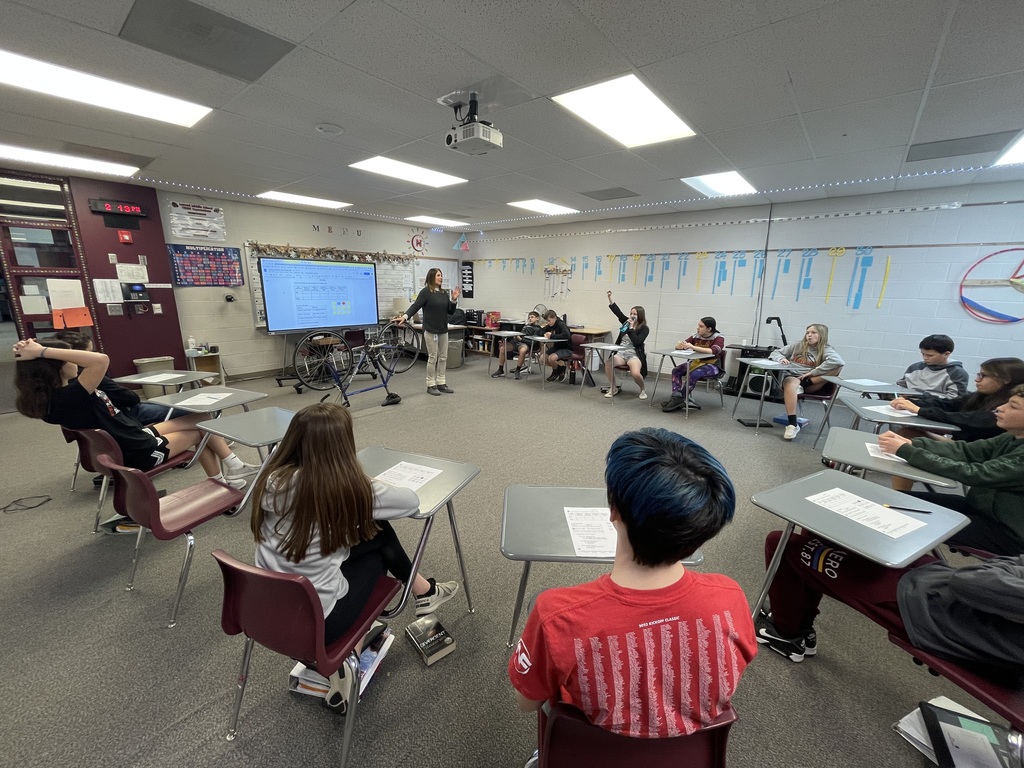 LHS Animation Class is working on monster creations with Mrs. Pontius! First, they roll the dice, the number it lands on determines the element for the creature, land, air, fire, or water. Then, they continue rolling the dice to decide on other characteristics such as head features, body type, and appendages. After they know their requirements, each student works in their sketchbook and draws out what their creature will look like. Finally, they can pick between two types of clay, paper mache, plaster cloth, or they can 3D print to make it come to life! Depending on the material, they may choose to paint as well. The students are currently in all different stages of building their monsters and it was so fun to watch their imaginations go wild!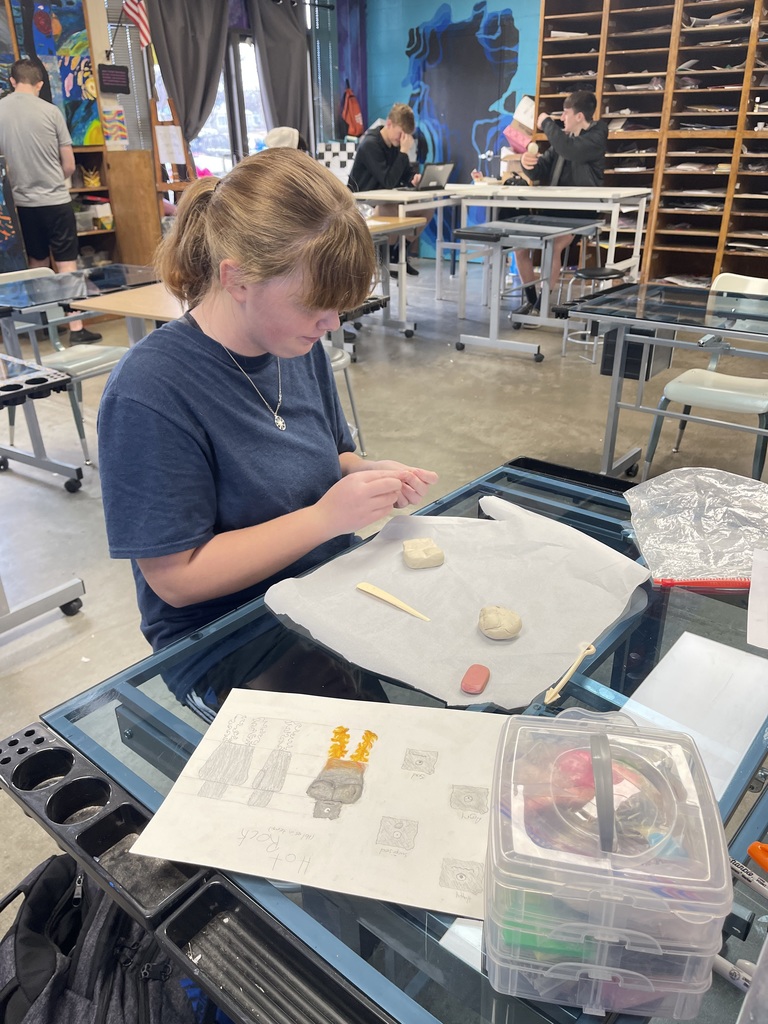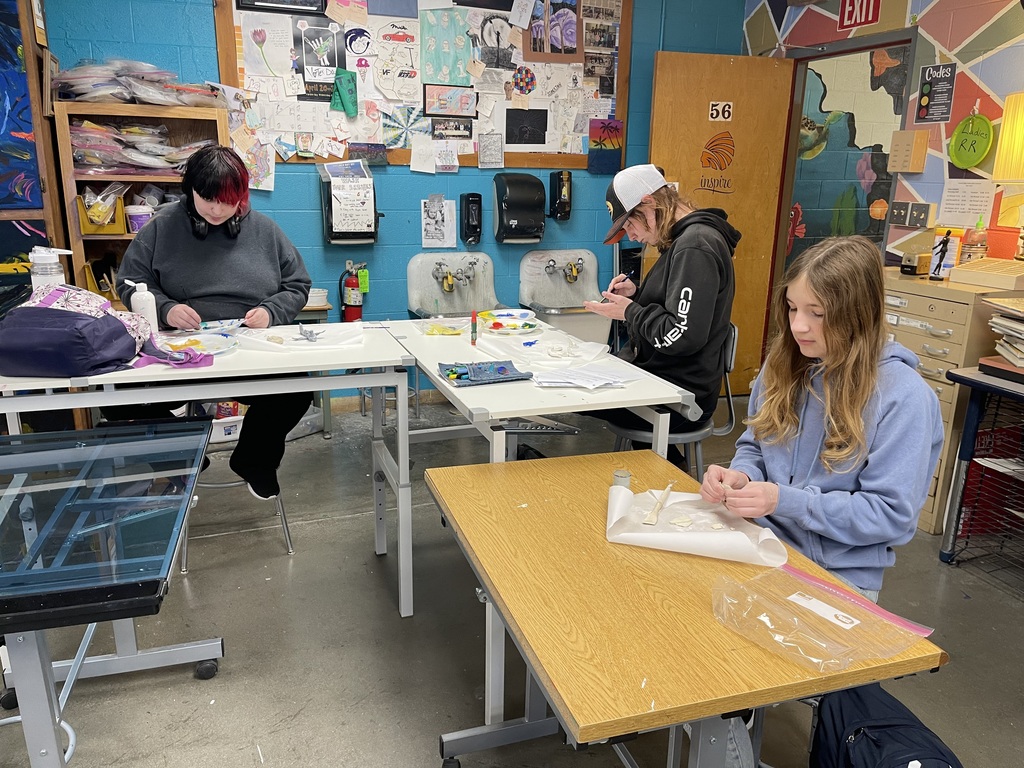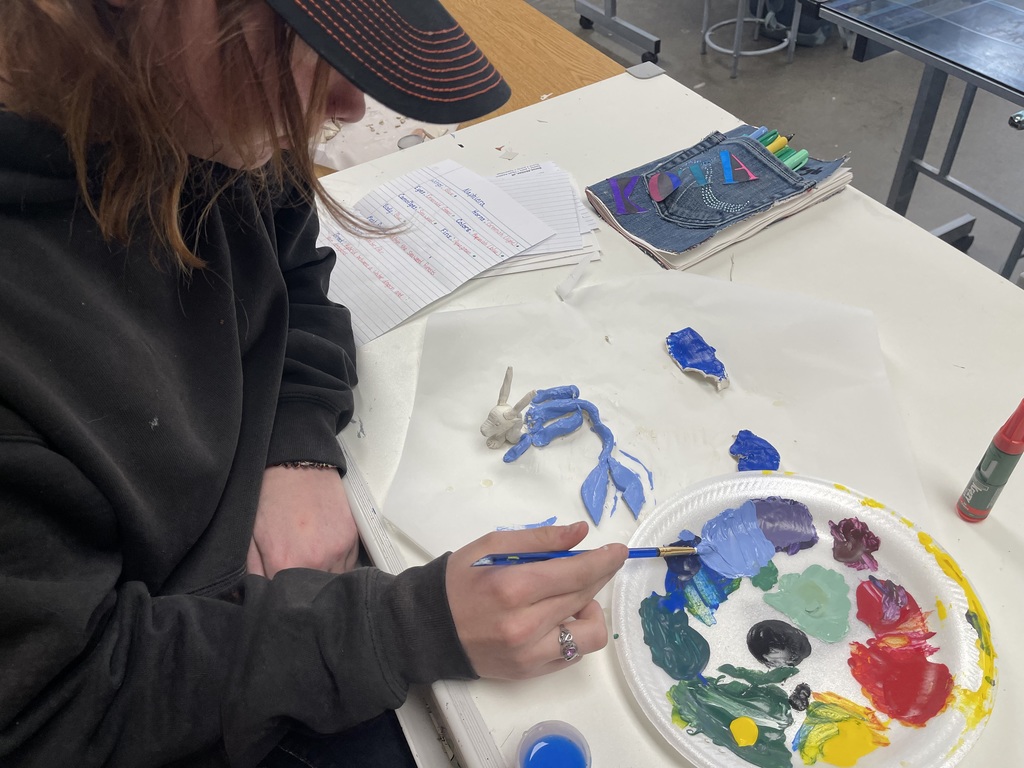 This little lady earned herself a good news call home! Awesome job! #goodnewscallhome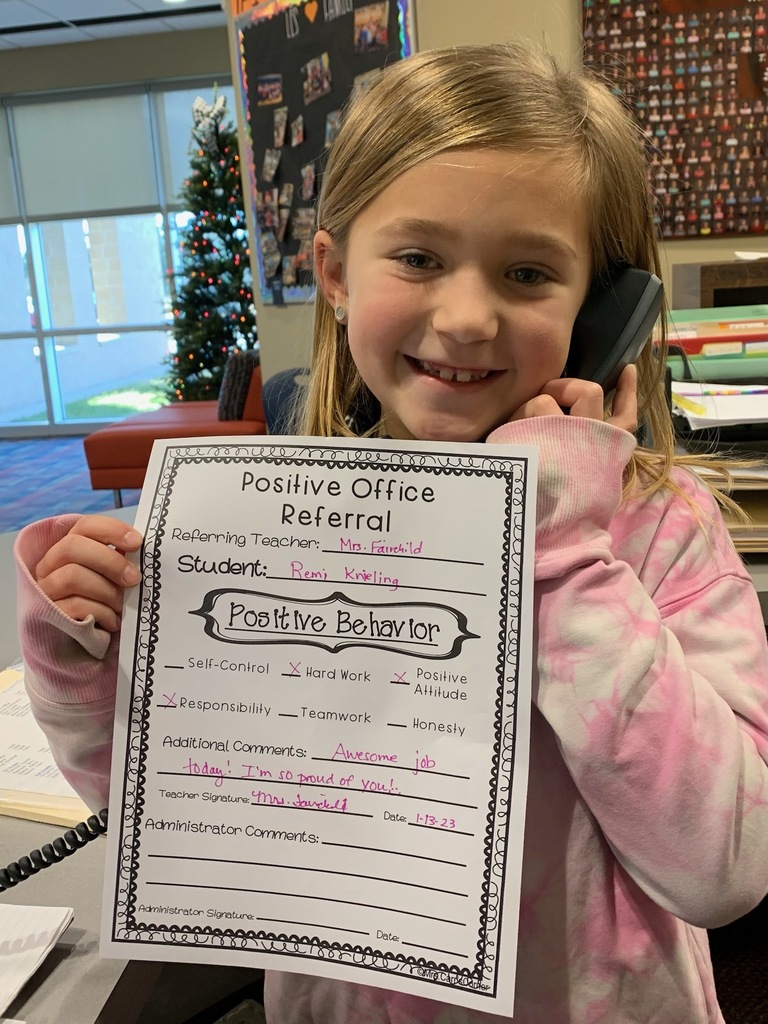 While they may wear many hats in their everyday lives, school board members must put on one collective hat when it comes to leading our school district. Board members pull together as a team toward a common goal — helping students achieve. Today we recognize our School Board President, Brent Hemken. We are so thankful for your service to USD 495! #BOE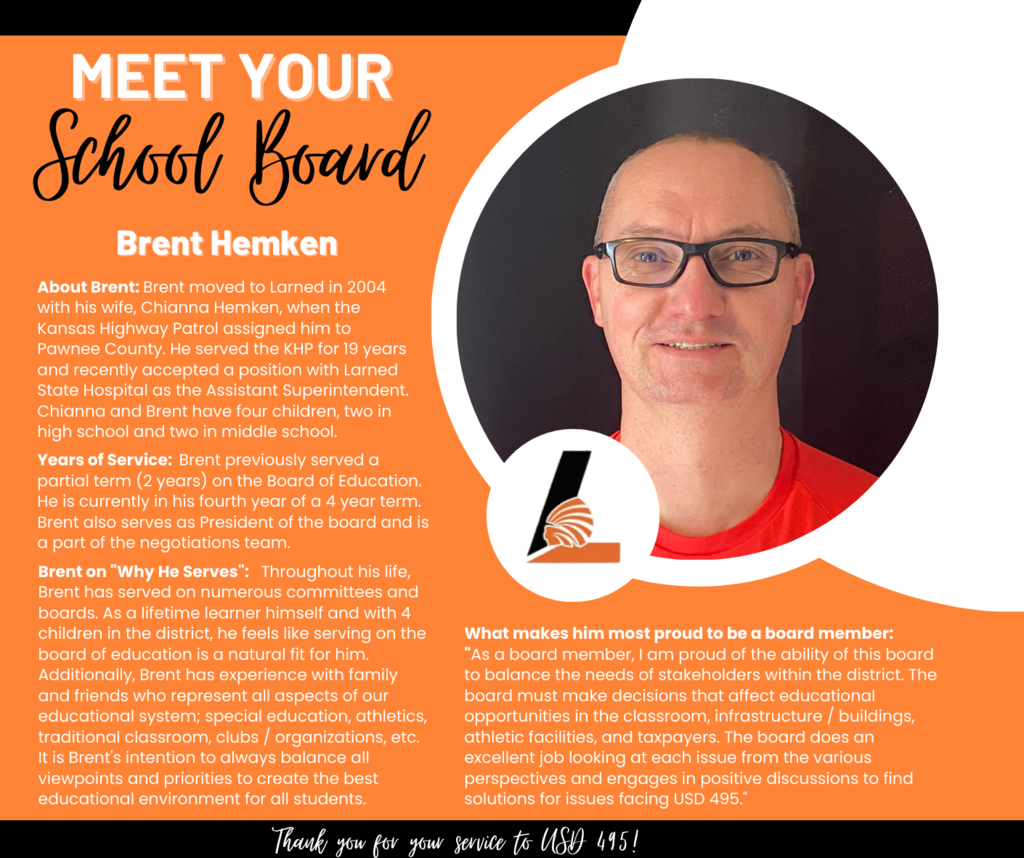 The 7th Grade class at LMS had their award ceremony this morning celebrating achievements from the first semester. The students were recognized for Honor Roll - Honorable Mention, Honor Roll, Principals Honor Roll (all A's!) for the second 9 weeks as well as the first semester as a whole. They also had a number of students that were awarded the Tribe Excellence Award. This achievement is determined by grades, good behavior, and attendance. We followed the ceremony with morning announcements from Lauren Sleder, LMS Stuco Representative. #larnedpride
The great state of Kansas has nearly 500,000 public school students. Their experience in school will determine the future of our state. Thank you, school board members, for advocating for our public schools. Jade, we applaud you for your dedication to USD 495 students! #BOEAppreciation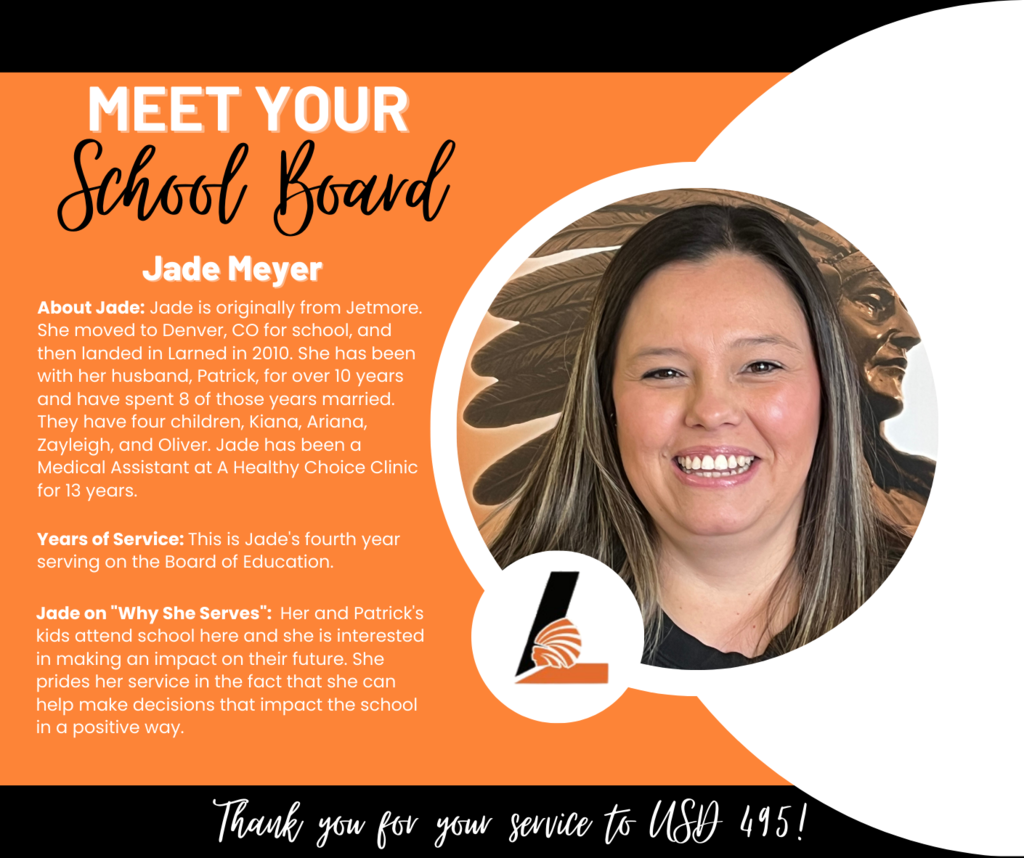 There is an error on the printed calendar for Boys and Girls Basketball this year. On February 17th we will be at Pratt not home versus Haven. On February 21st we will be home versus Haven not at Pratt. We apologize for the confusion, please make any necessary adjustments. #larned pride

There will not be middle school wrestling practice today, January 16th. #larnedpride
School board members for USD 495 develop policies and make important decisions that help shape the future of our education system. They are entrusted by this community with the responsibility of an annual budget of $27 million, 860 students, 225 employees, 4 student attendance centers and 2 operational facilities. Today we want to thank our board member, Jessie. Thanks for all you do!

These students earned themselves a good news call home. We love seeing these big smiles! #goodnewscallhome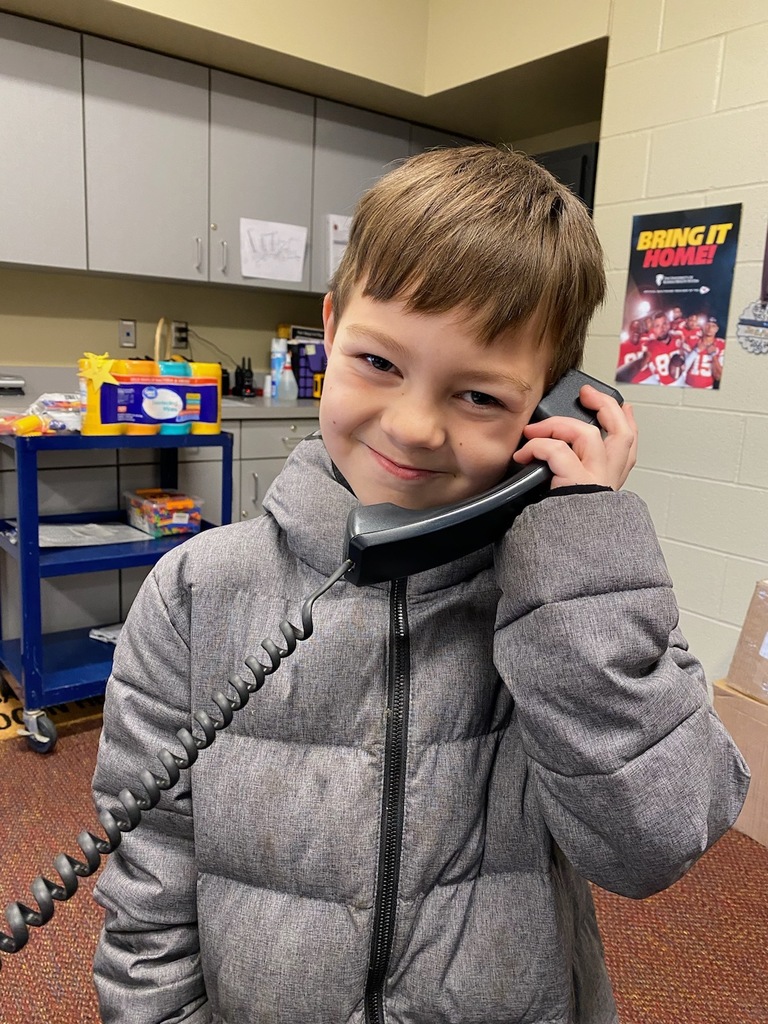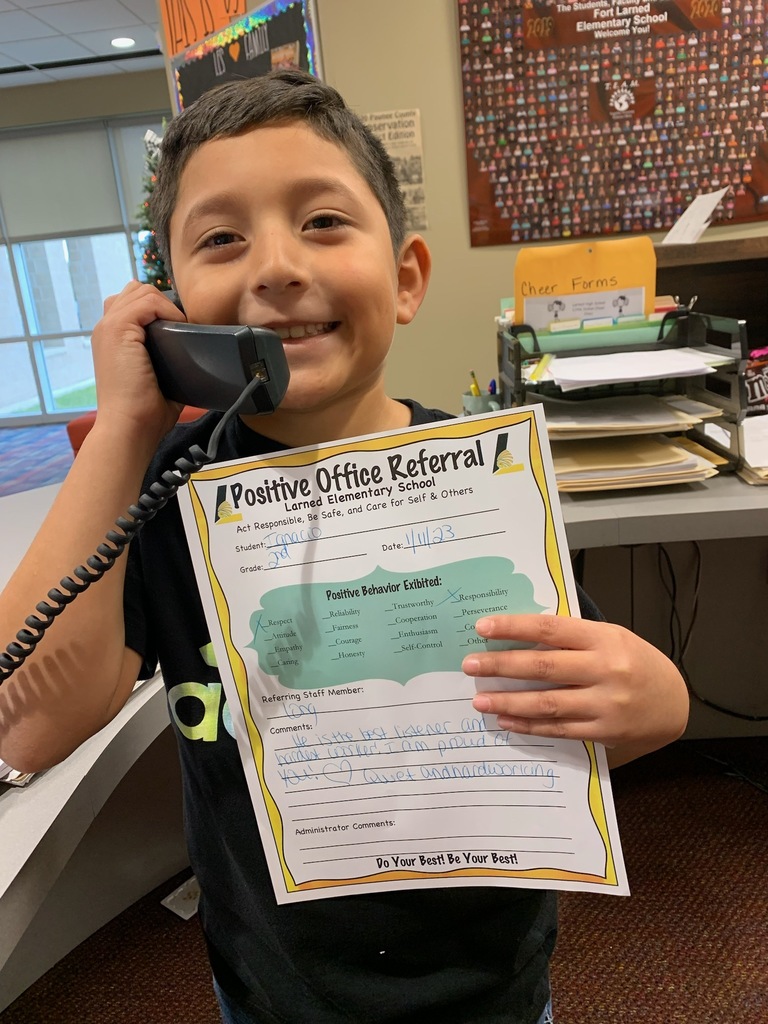 LES welcomed Landon Erway and his staff from State Farm Insurance this morning as they hosted the first Hi5 Friday after winter break. The students were so excited to get their hugs and high fives and seeing "Jake from State Farm" was a special surprise! Thank you, Landon, for the items for the drawing for students and staff. A student won the "Jake" bobblehead and Mr. Gladow, Miss. Fairchild, Mrs. Butler and Mrs. Spain won Amazon gift cards. How fun! A big thank you to the Larned community for their enthusiastic response to hosting a Friday! Your support of LES and our students means the world to us! We are now scheduling for Fridays into the 2023-2024 school year. If your business or club would like to host a Hi5 Friday, please contact Tina Gladow at LES: 620-285-2141 or
tina.gladow@usd495.com
. #lesfamily #larnedpride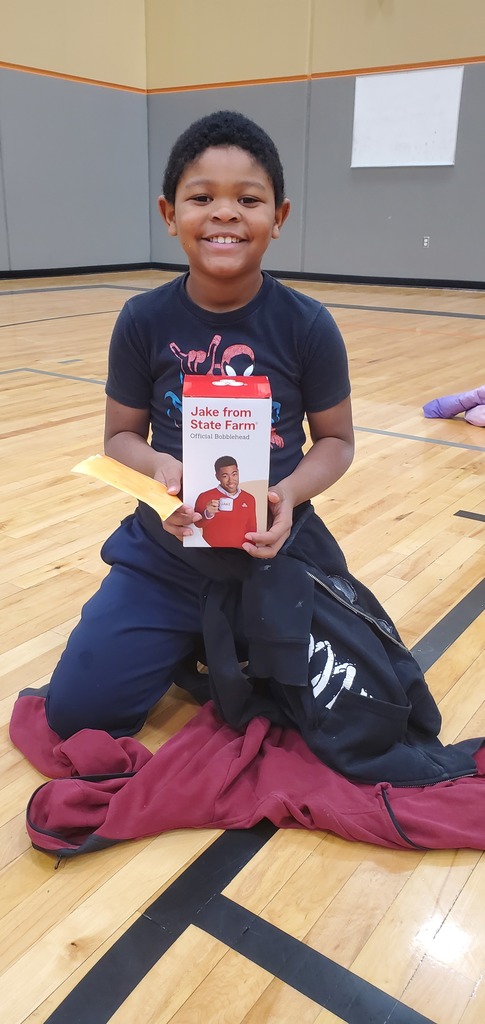 School board members often face complex and demanding challenges and go above and beyond for USD 495 schools and their students. They are extraordinary volunteers, tackling the enormous job of governing our district and do so in a manner that illustrates what it means to be an incredible advocate for our students. Today we present you, Buddy Tabler!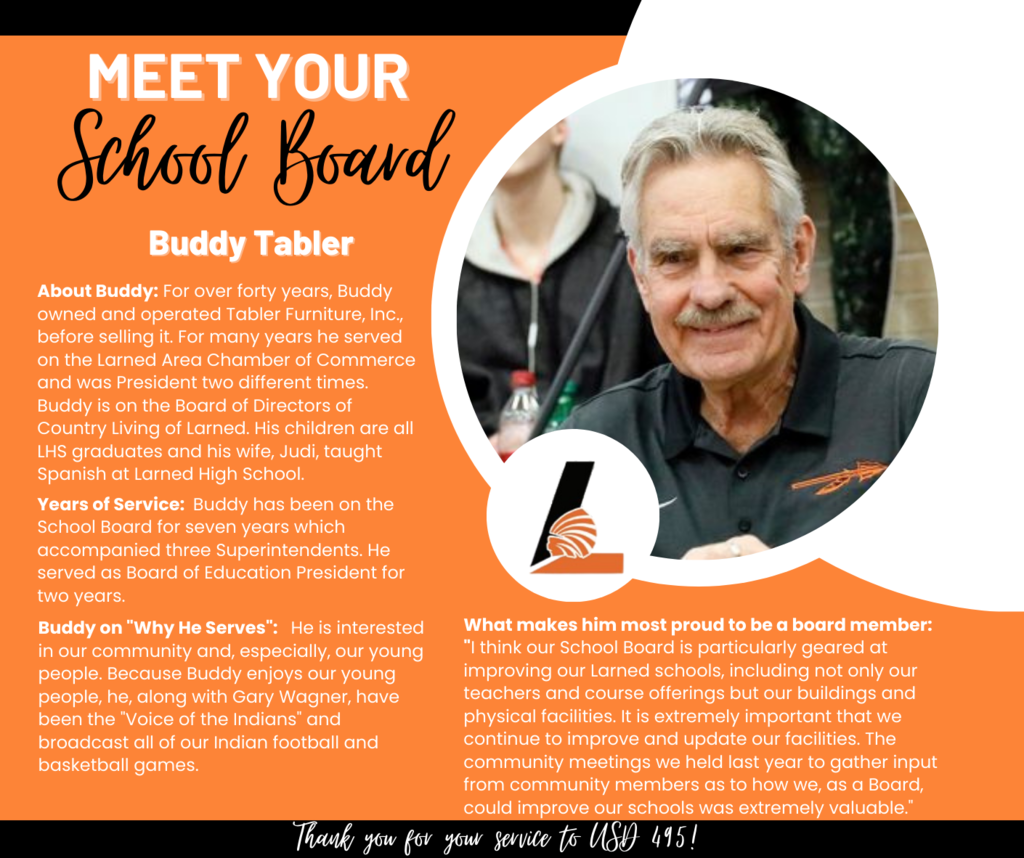 Here is the schedule information for tonights basketball games at Smoky Valley. High School Gym 4:30 JV Girls (2 quarters) 6:00 V Girls 7:30 V Boys Middle School Gym 4:30 JV Boys 6:00 C Boys 7:30 NO C GIRLS

Congratulations to 8th grade LMS scholars bowl team for tying for 2nd in tough Hays Middle School meet. Go Indians!