Congratulations to the LMS 7th & 8th grade girls basketball teams for resounding wins over Pratt Liberty tonight. Go Indians!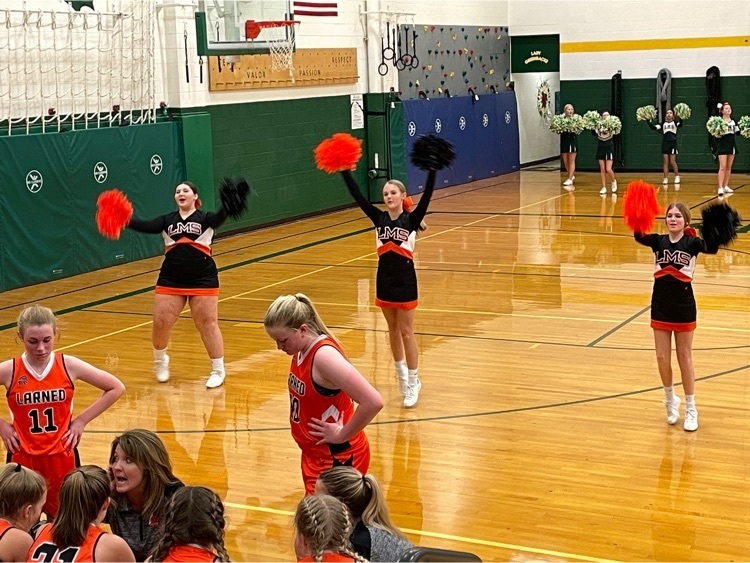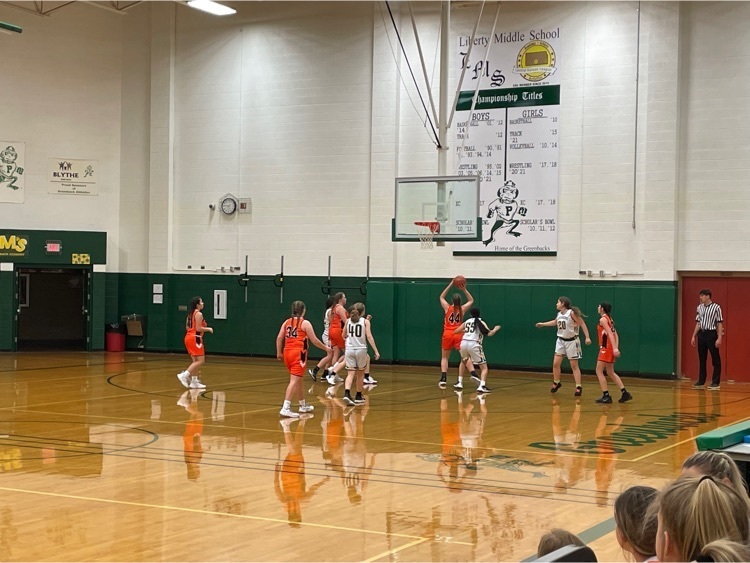 LES still has a few Speed Stack sets left. If anyone is interested, please reach out to Mrs. Crosby. This will be the final week to purchase. Thank you!

Congratulations to LHS students Samantha Haney, Ashlynn Harrelson, Aylice Clawson for taking 1st Place Sidewalk Chalk Competition through FHSU 2021 #Larnedpride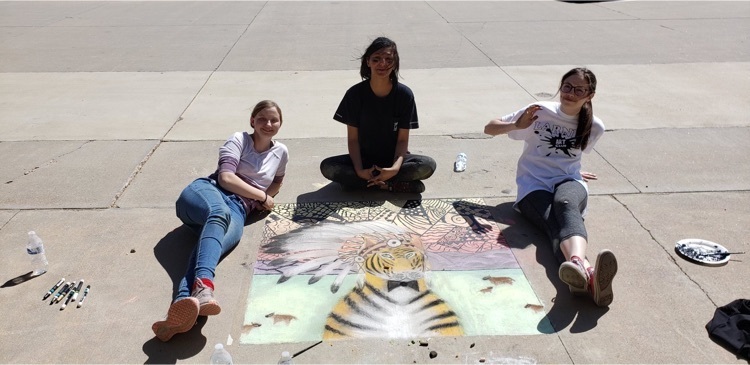 Congratulations to the 7th grade boys basketball and both c teams for victories at Halstead tonight. Roll Tribe!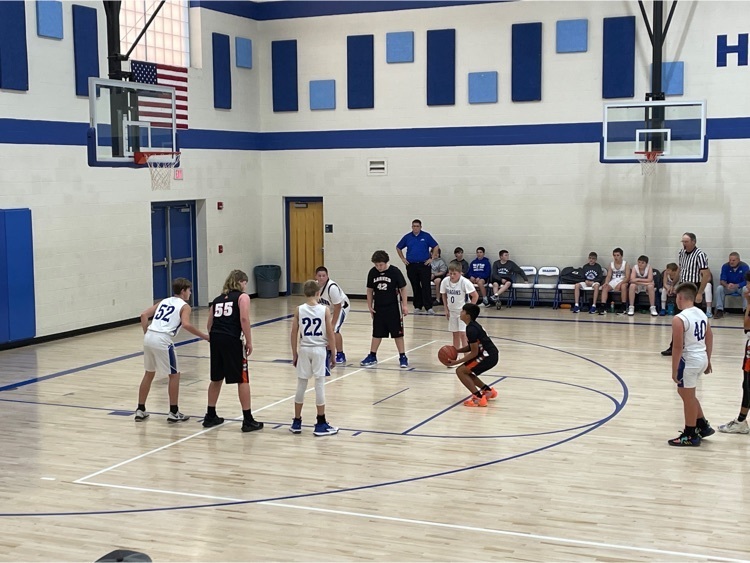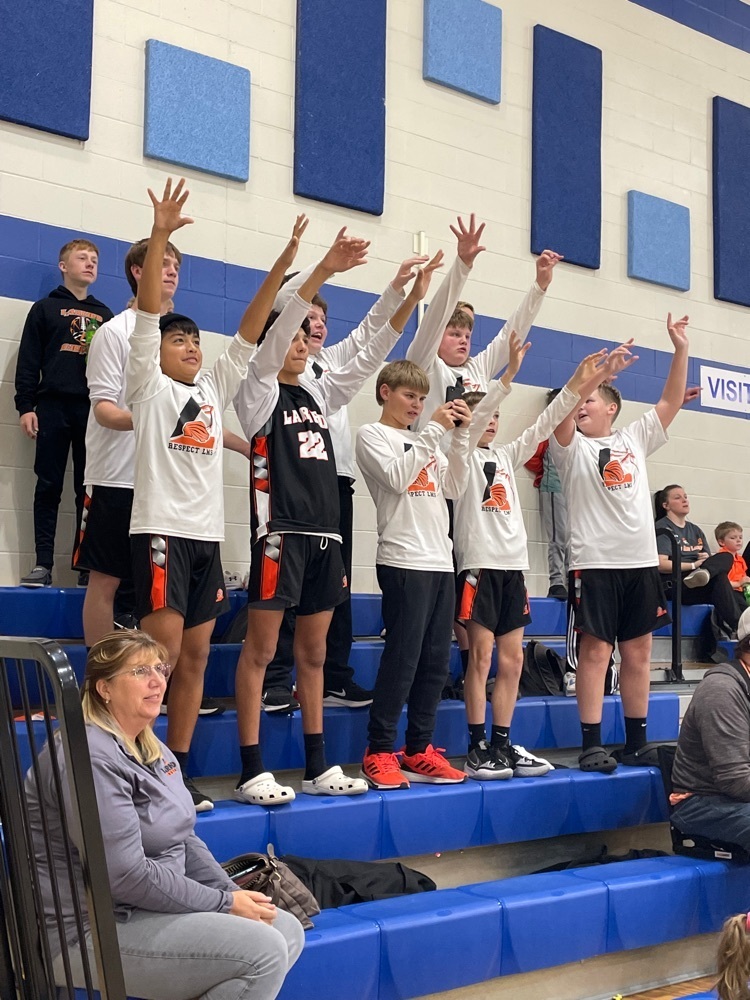 Boys basketball falls to Spearville in the second round of the Keady Classic 37-46. They will play at 2 pm in the LHS gym on Saturday. #larnedpride

Two Good News Calls Home and Two Giant Smiles! #goodnewscallhome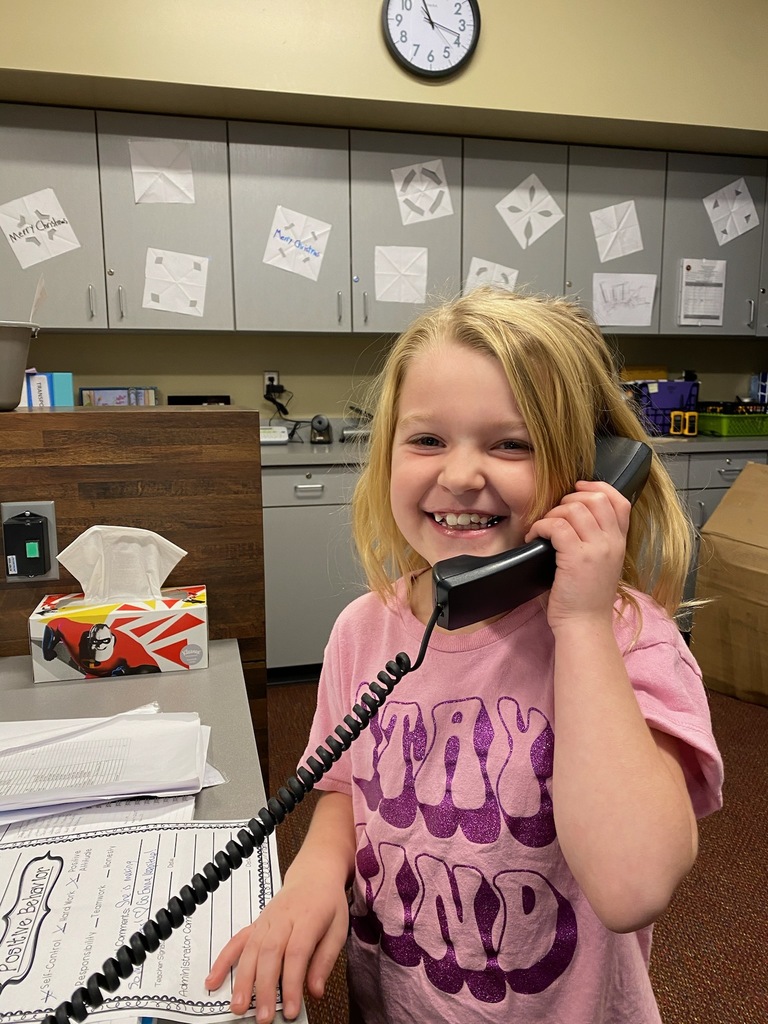 Congratulations to the LMS Lady Indians for sweeping Hoisington and to the 7th grade boys for their win as well. Go Indians!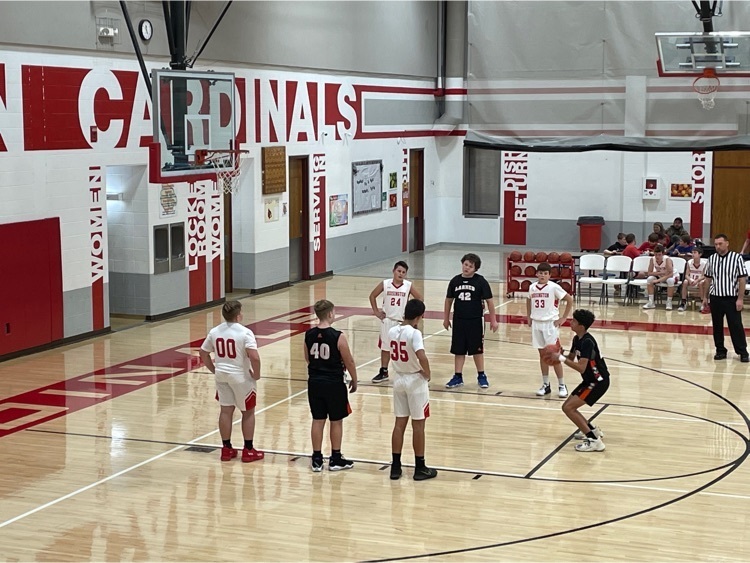 The Lady Indians get their first win off the season, in the first round of the Keady Tournament 47-11 over Kinsley. #larnedpride

Take a look at our LES November Students of the Month. #larnedpride #earnedit

Reminder: LMS will be partnering with the Larned Lyons Club in the collection of non-perishable food items to help community members in need. Each Tribe will be collecting donations for the week of Dec. 6-10 to see which group can collect the most. Please help LMS aid others in need.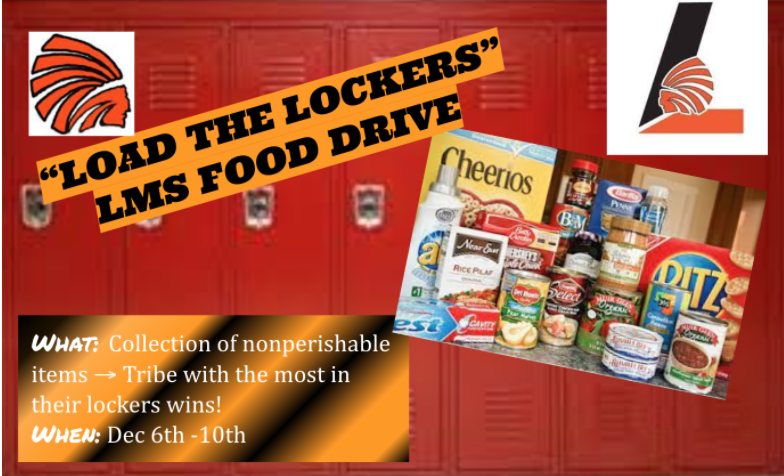 Larned High School wrestling results from today: Boys at Riley County finished in 5th place with notable finishes from 126- Dillen Hook 5-0, 132- Gatlin Hoch 4-1, and 285- Carter Atteberry 4-1. Girls at McPherson competed well with Liliana McKenna going 2-1 and Reese Watkins going 3-2 placing 3rd. #larnedpride

Congratulations to Jacob Colglazier for being selected to perform with the Southwest District Honor Band in Dodge City today.#Larned pride

Final from Pratt where the Indians drop their season opener 21-62. #larnedpride

The Lady Indians lose their season opener to the Pratt Greenbacks 33-51. #larnedpride

Here is the schedule for the basketball games at Pratt tonight. PHS Gym 4:30 JV Girls 6:00 p.m. V Girls 7:30 p.m. V Boys LMS Gym 4:30 JV Boys 6:00 p.m. C Boys. 7:30 pm NO C Girls LMS Gym is in the same building as PHS.


Congratulations to the 7th grade boys basketball team for big win 38-11 over Reno Valley. Go Indians!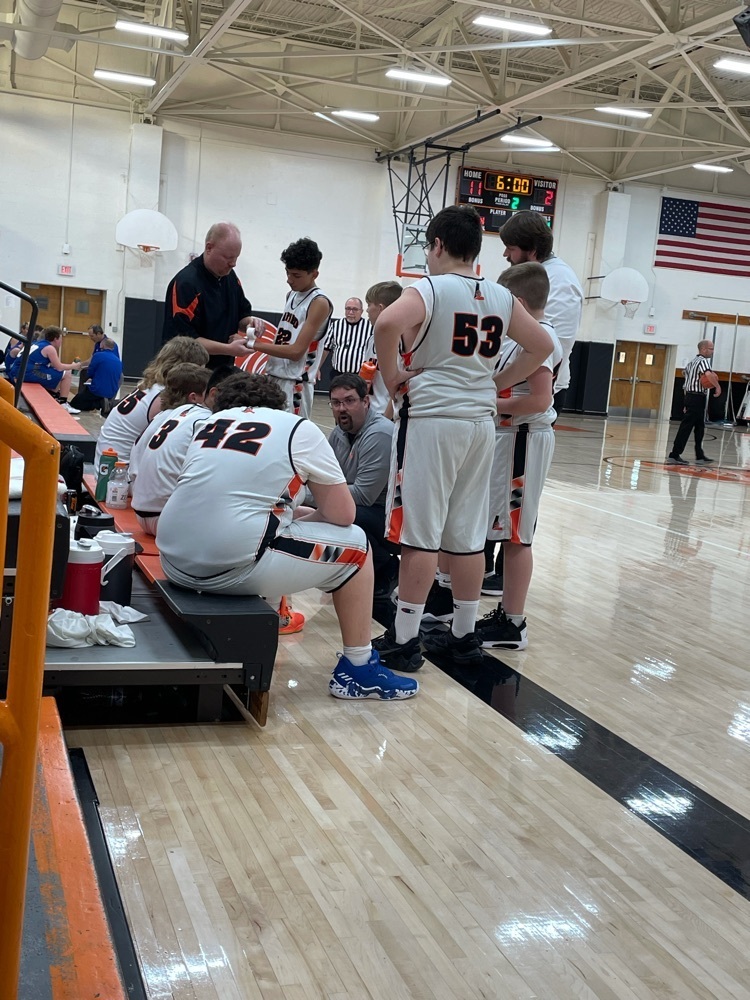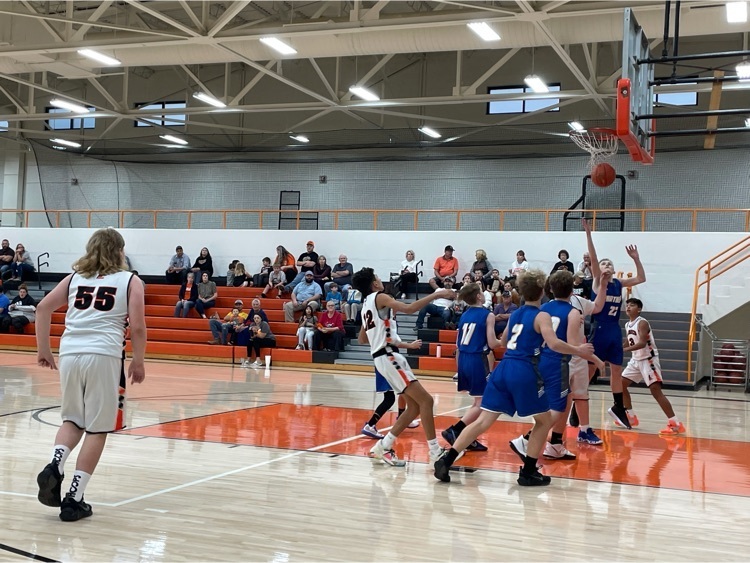 LMS 7th girls won 34-3 versus Reno Valley MS. The C team girl won 27-7.

Here are the brackets for the Keady Basketball Tournament scheduled for Dec. 6th to Dec. 11th. Come out and see some great basketball! #larnedpride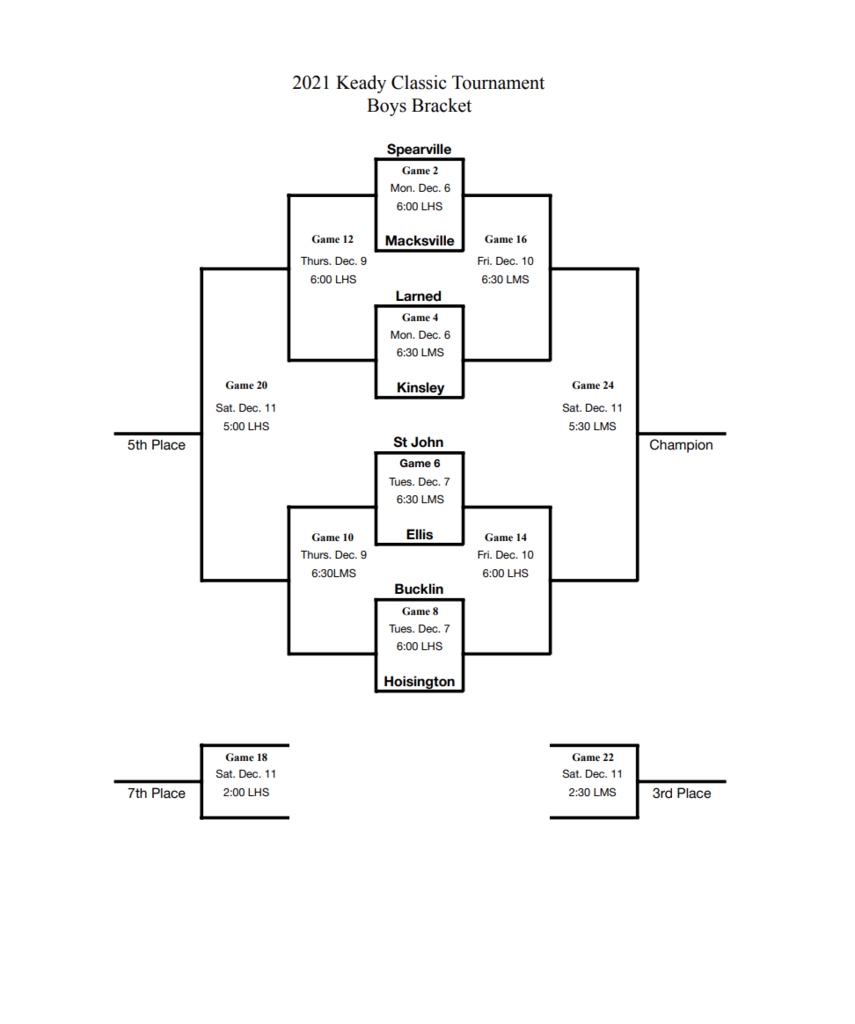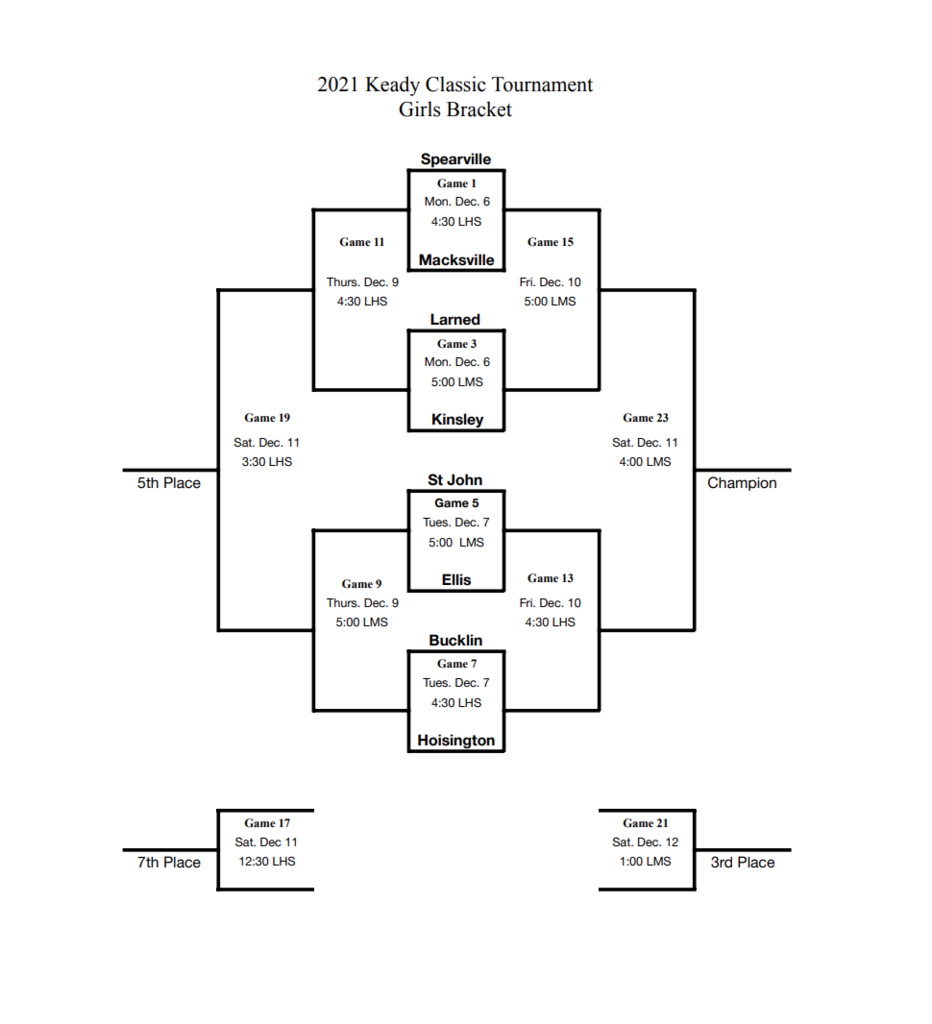 FFA Members and Parents the 4 Seasons truck will be here at 3pm.