LHS yearbooks commemorating the 20-21 school year will be ready to pick up at LHS on Tuesday, August 10th at 10am!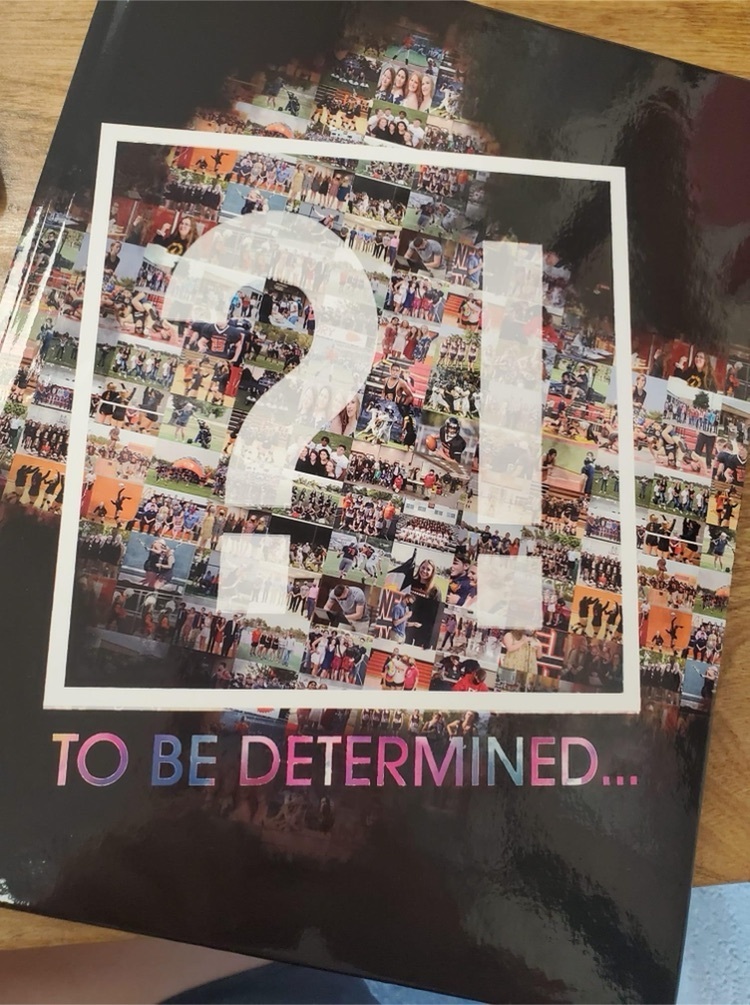 Don't forget that our Optional In-Person Registration will be at the Larned Middle School starting at noon and closing at 6pm.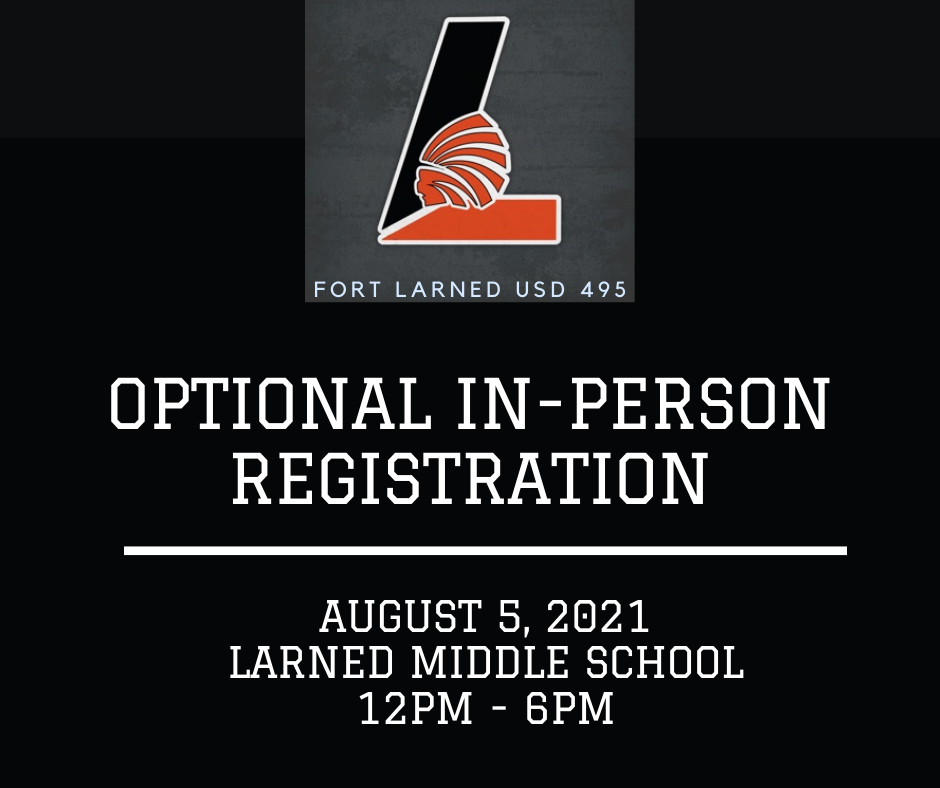 Some important dates and information for parents of fall sport athletes. August 12th - Fall Sports Parent Meeting at LHS 5pm. August 16th - First Day of Fall sports practice - Must have physical on file with the LHS office. August 21st - Fall Sports Pictures for Football, Volleyball and Cross Country August 30th - Fall Sports Pictures for Girls Golf and Girls Tennis If you have any questions please call the LHS office. #larnedpride

Fort Larned USD 495/Tri County Special Services has an opening for a special education paraprofessionals and special education paraprofessional subs in the Fort Larned School district. Interested applicants, please visit
https://usd495.tedk12.com/hire/index.aspx
.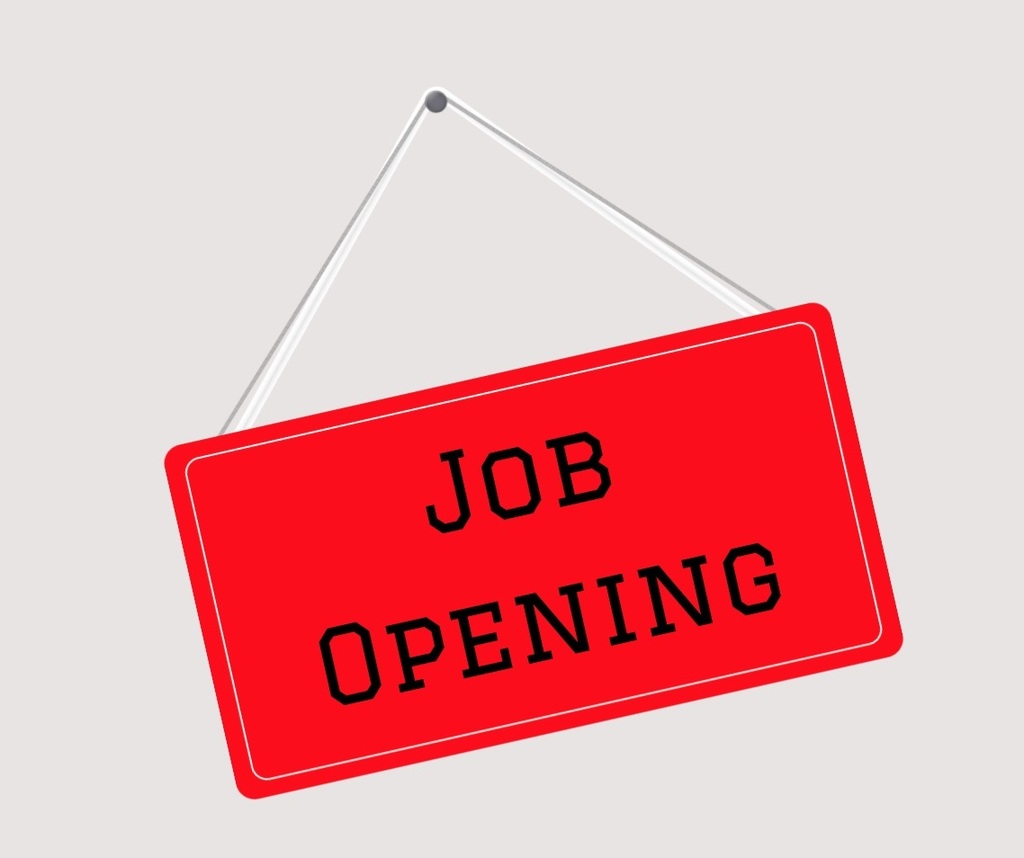 LMS Cross Country practice will start at 4 pm on Monday, August 16. Please meet at the south high school parking lot. Physicals and concussion forms must be turned in to LMS office to practice. If questions, please contact Coach Wagner at 285-8430.

Just a quick reminder that our Optional In-Person Registration starts tomorrow (August 5th) starting at noon at Larned Middle school. We will have staff on hand to assist you with your registration needs until 6pm. Looking forward to seeing you!

LMS Football Practice starts back up August 16 at 3:30 pm. Please get physical and concussion forms turned in to the LMS office before 8/16. We will meet at the middle school locker room and will give helmets out at the start of practice. If questions, please contact Coach Hagerman at LMS. Go Indians!


LMS INDIAN VOLLEYBALL 2021: What you need to know… 1. First day of practice is Monday, Aug. 16th from 3:30-5:30 pm @ LMS 2. Physical and Concussion form must be completed and in the office before player will be allowed to practice. Have Facebook? Find our LMS Volleyball page! Questions? Call Coach Clark at 285-8430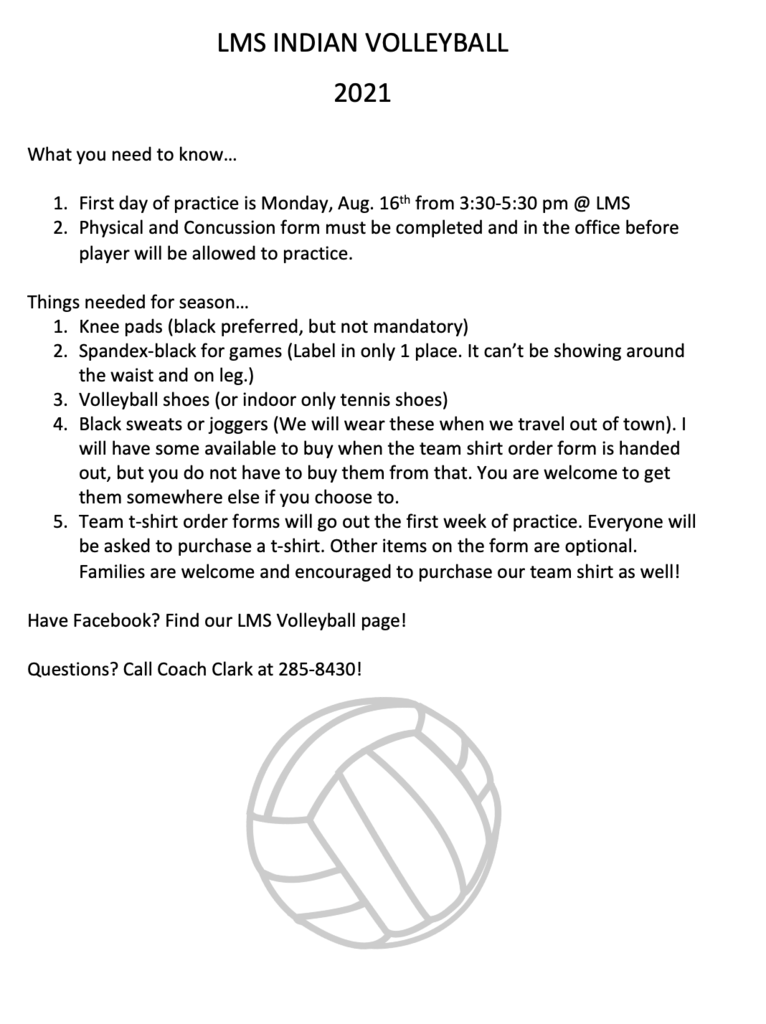 Larned School District Band Camp is August 9 - 13. There is no cost and if a student has a conflict on one of the days, they can still attend the other days. See attached flyer for times. #larnedpride

We know everyone is anxious to find out who their classroom teachers are! We will have class lists posted August 13th on the front entry to LES. Thanks for your patience as we finalize them! We hope you all are having a great Summer!

LES Families, come meet your teachers on August 18th from 5:30pm-6:30pm. This is a come and go event. We are looking forward to seeing you then. Class rosters will be posted August 13.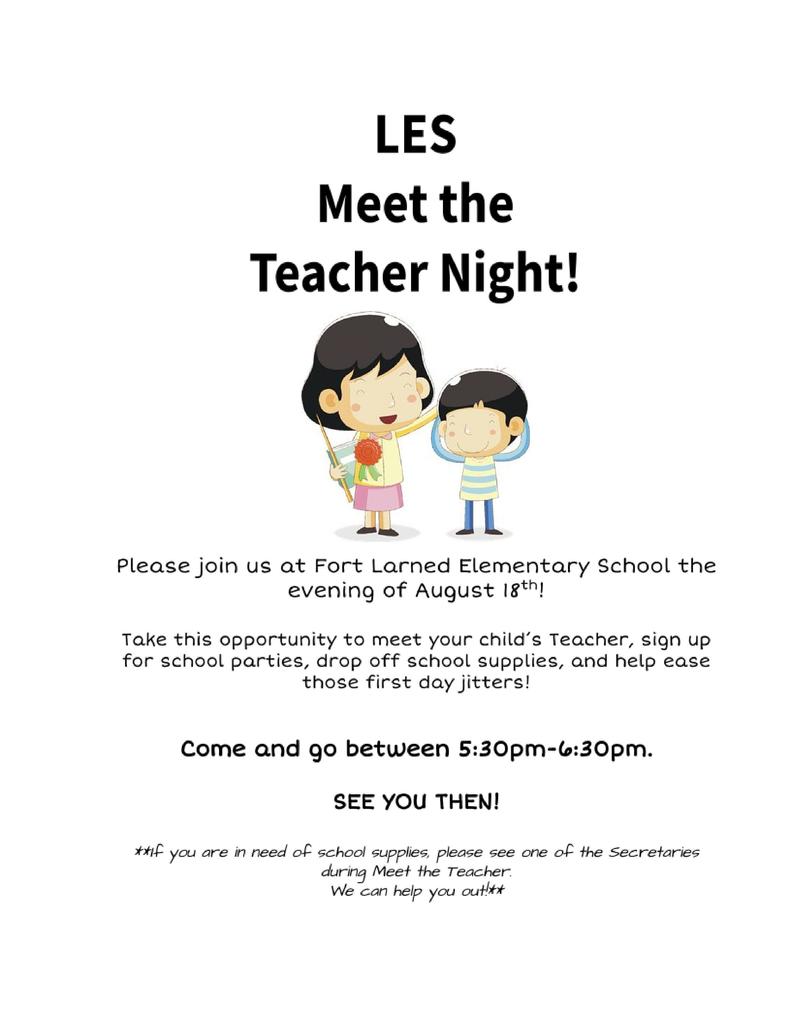 LMS Open House and Locker Check In on Tuesday, August 17. 6th graders should attend from 5:30 to 6:30 pm with 7th/8th graders from 6:30 to 7:30 pm. Please meet your teachers and put supplies in your school lockers as we prepare for the first days of school. Welcome Back!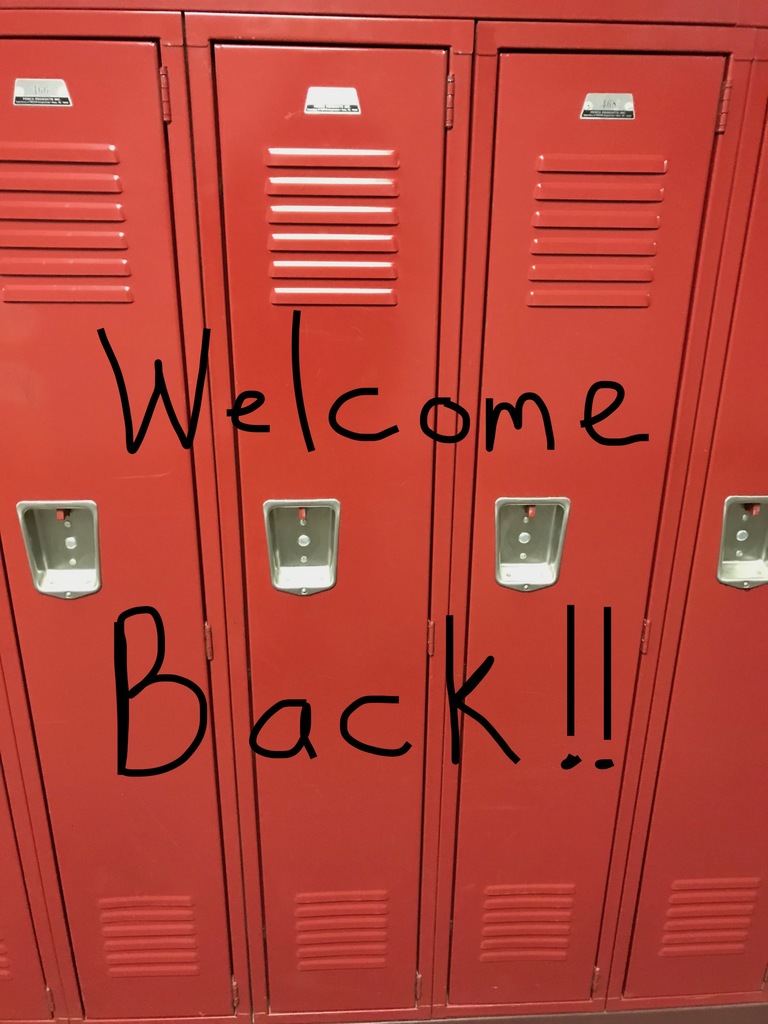 Needing assistance with completing the online registration for your student? Then take advantage of our Optional In-Person Registration Day on Thursday, August 5th at Larned Middle School between 12pm and 6pm. Staff will be on hand to answer questions, assist with the online registration and accept fee payments.


USD 495 has an immediate opening for an assistant custodian. For more information, please contact Roy Prescott at 620-285-8492. Interested applicants, please visit
https://usd495.tedk12.com/hire/index.aspx
.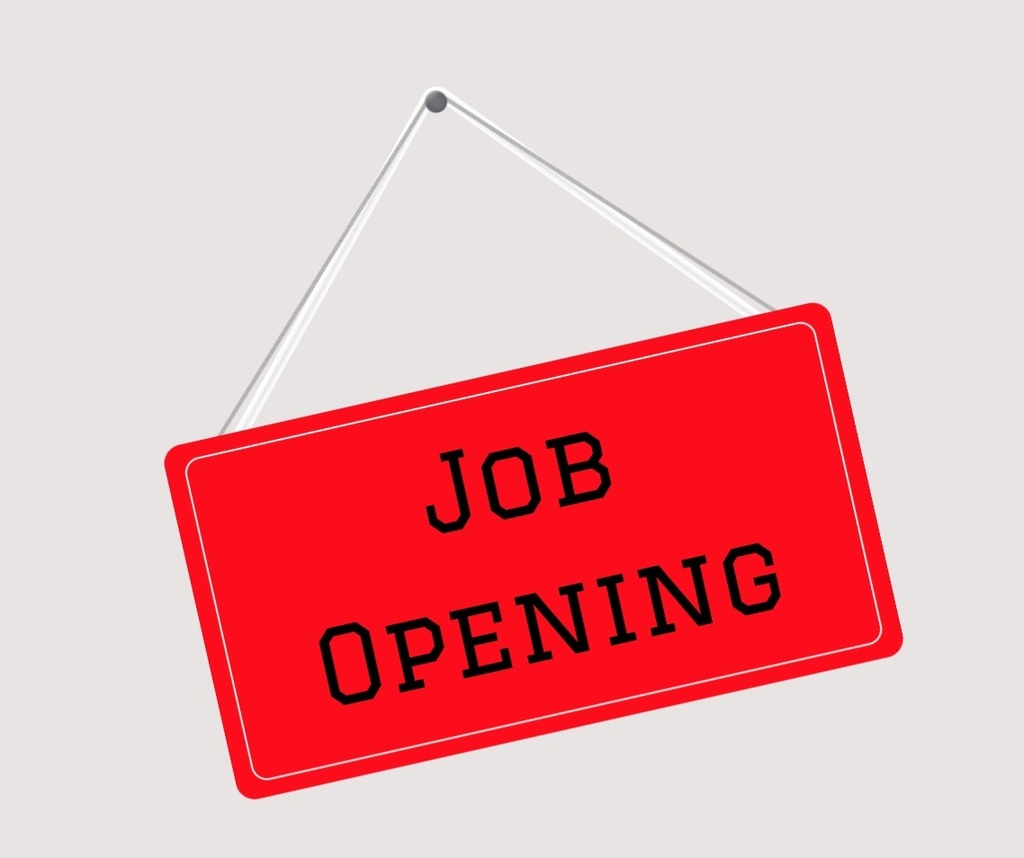 Due to an over site, the online registration letters for Kindergarten and PreSchool students were just mailed yesterday. Our apologies for this over site.

The Online Registration issues have been resolved. Both returning student and new student registration are now open. If you registered a returning student this morning, you can go back into Skyward to pay fees at this time. Thanks for your patience and understanding!

Good morning! We are experiencing some technical difficulties with online registration this morning. We are hoping to have them resolved as quickly as possible. Our apologies for the inconvenience.


Online Registration for the 2021-2022 school year will open on Wednesday, July 14th. For additional information, please refer to the following article -
https://www.usd495.com/article/491924
.