This friend earned a #goodnewscallhome because he is such a great helper. He was caught helping friends zip up their jackets. Keep up the kindness kiddo!

Students from last years FLE Book Club went to the William Allen White celebration in Emporia Friday, October 4th. They met two authors, Jason Reynolds and Sara Pennypacker. They had a great time. #learningisfun #larnedpride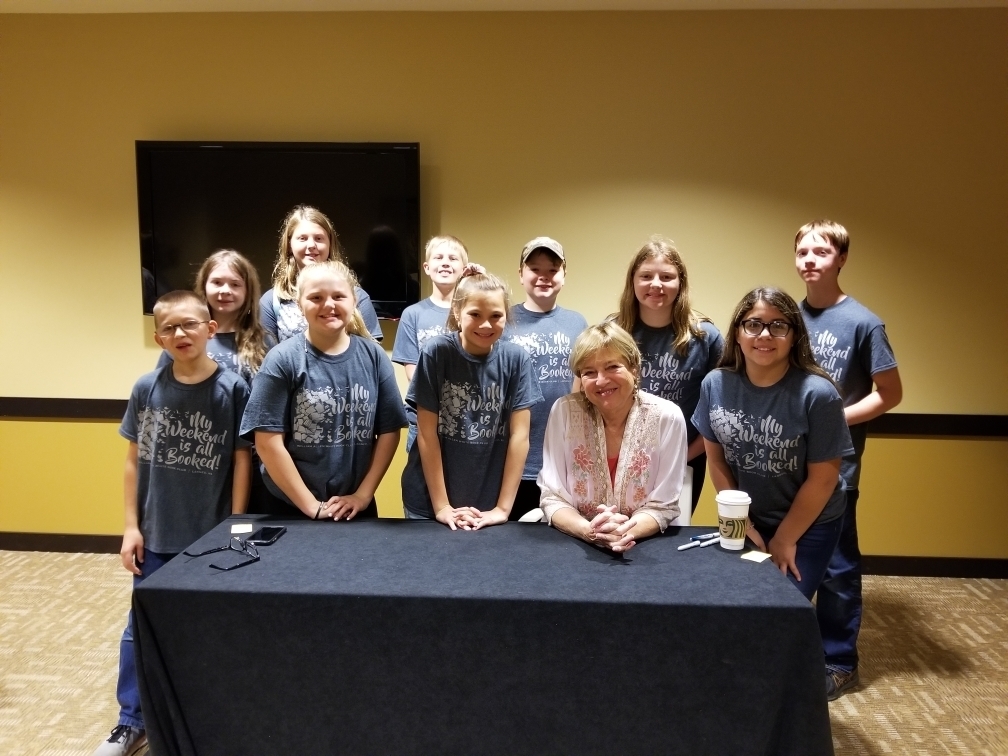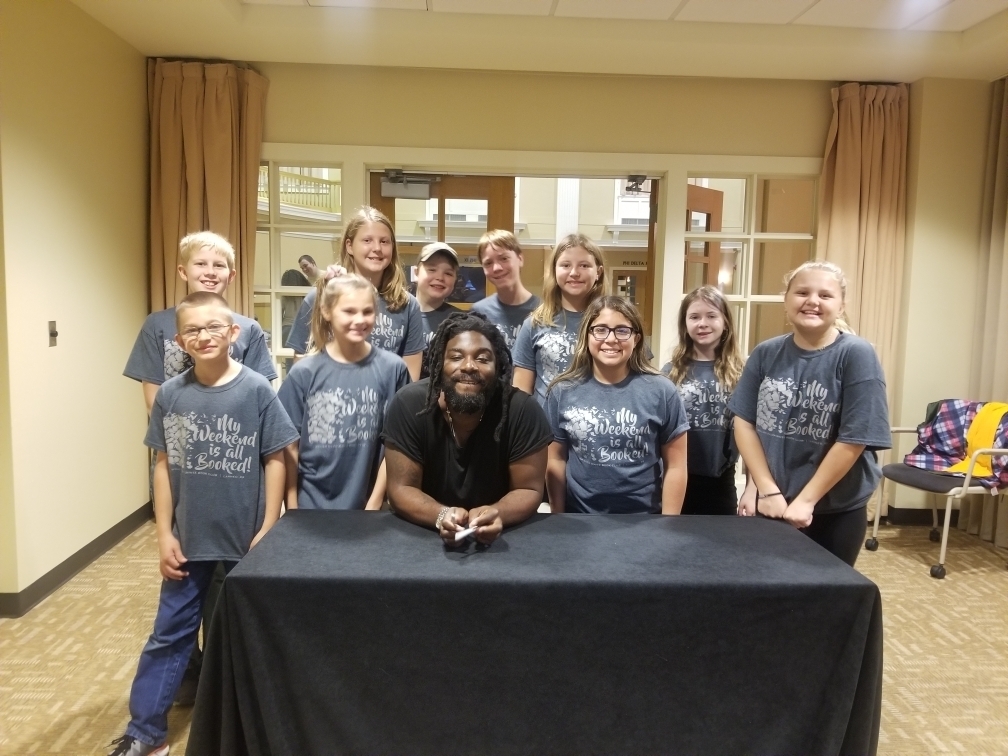 Reminder of no LMS band concert tomorrow night. Concert will be Tuesday, December 10 at 7 pm at the Community Center.

Reminder — The JV football game at Holcomb tomorrow will start at 5pm.

Be sure to check out the Fire, Sheriff, and other vehicles in the parking lot to the SE of the stadium. We are honoring our city and county First Responders tonight!!

This kiddo from Mrs. Wachs class earned a #goodnewscallhome today! Keep up the hard work!

Parking and the gate NW of the concession stand will be closed tonight due to the muddy conditions.

Here are our attendance winners for the month of September! The traveling trophy for the best attendance goes to Mr. Gingerich's class and the traveling trophy for least amount of tardies goes to Mrs. Hatfield's class. Way to go 2nd graders! #schooleveryday #ontimeandontarget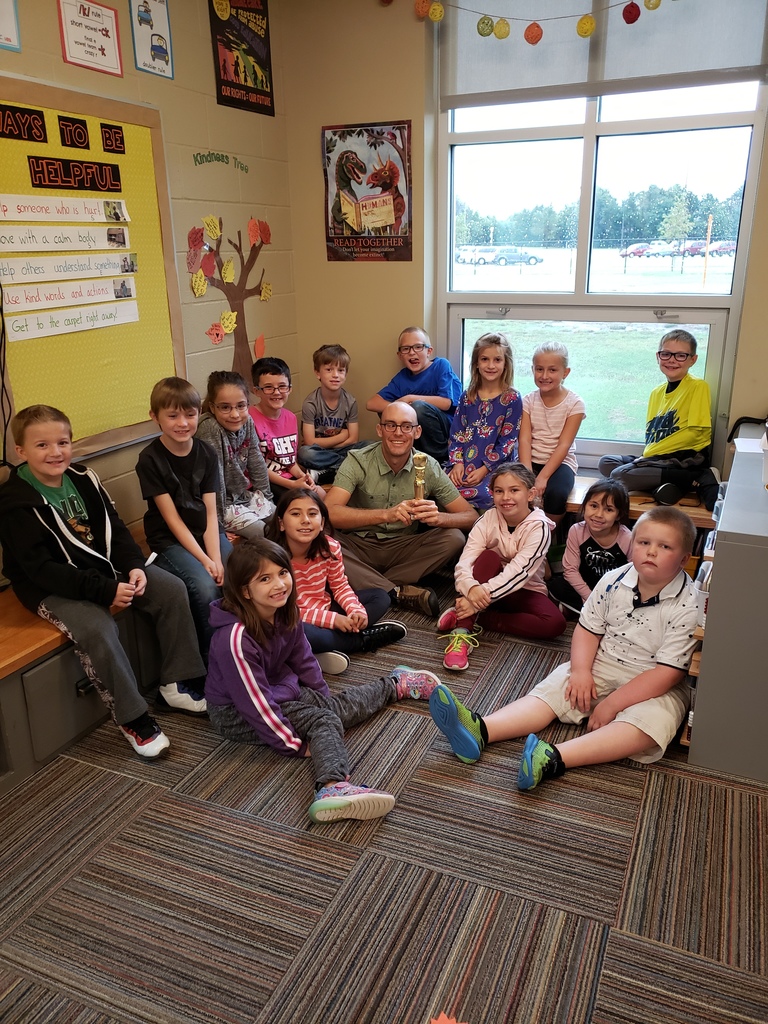 At FLES, our goal is to run/walk 1000 laps before the program comes to an end on November 22nd. This will take place in the gym each morning with a few Seniors from Welcome Inn. We are excited to be a part of this health program through students at FHSU. #larnedproud

The Larned community is participating in a health promotion project. LHS students are to try and complete 1000 random acts of kindness by Thanksgiving. Random acts of kindness can be documented through the hashtag on Facebook, Twitter, or Instagram - #LarnedKindness.

Big wins by our LMS 7th and 8th grade volleyball teams over Haven last night. Both won in two games! Way to go ladies!

Congratulations to 8th grade volleyball for their sweep of Haven, 25-23 & 25-15

Congratulations to the 7th grade LMS volleyball team for their sweep of Haven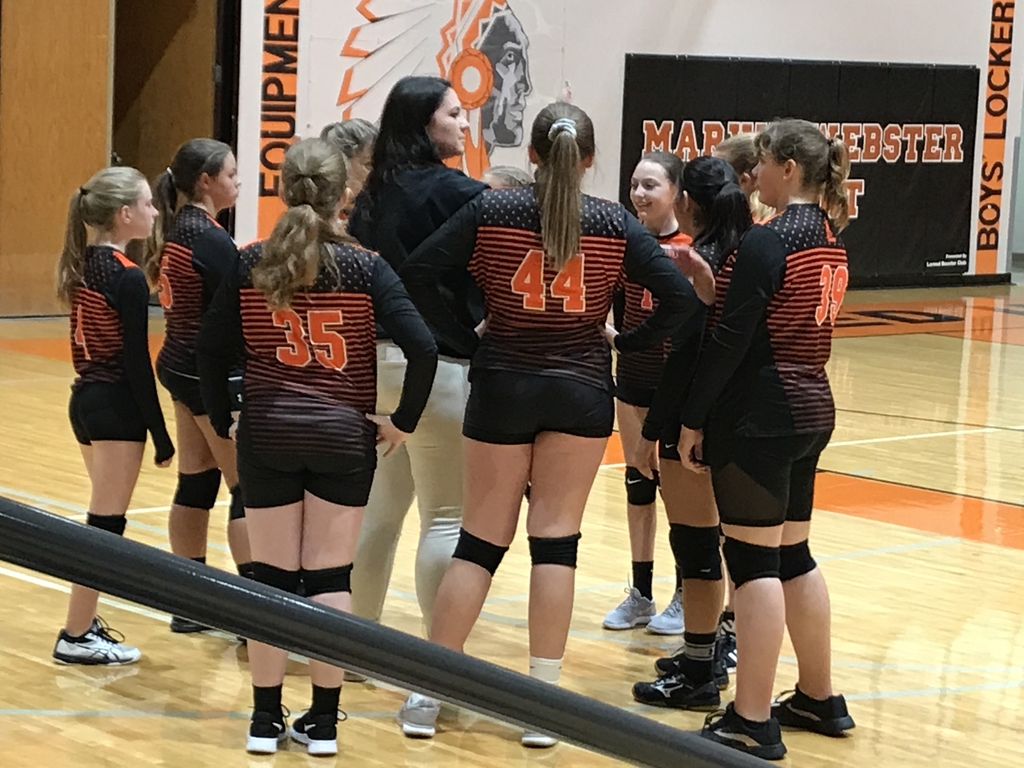 Students in Mr. Sleder's class smashed rocks to identify what type of rock it was. They have been looking forward to this activity for awhile. #learningisfun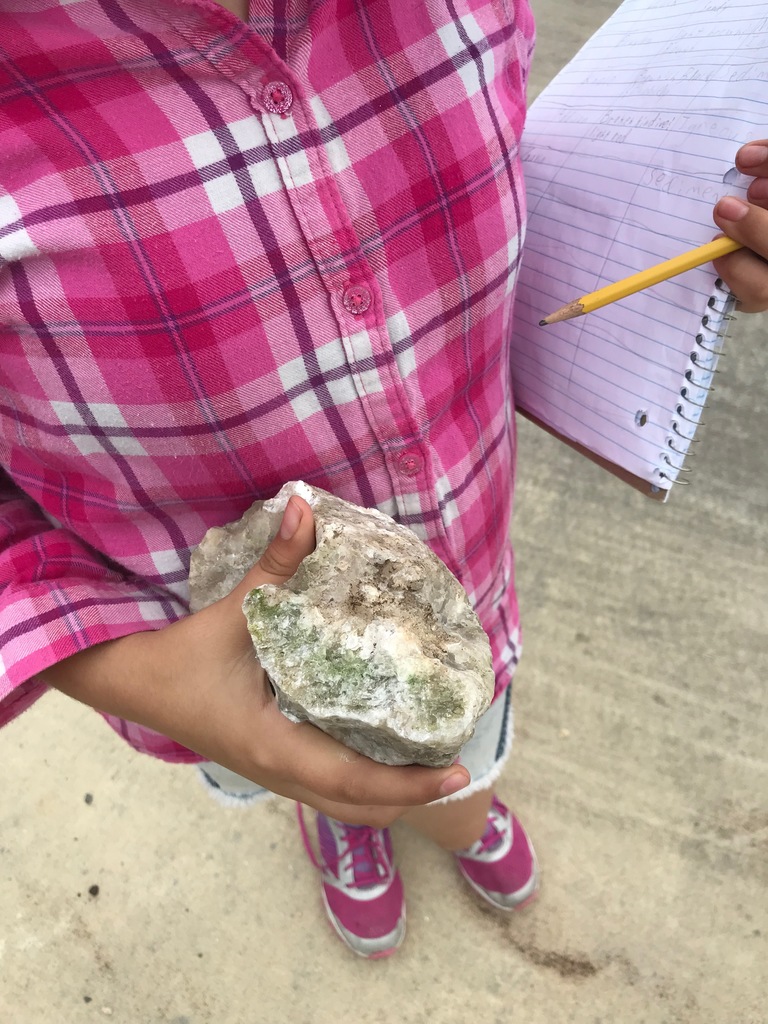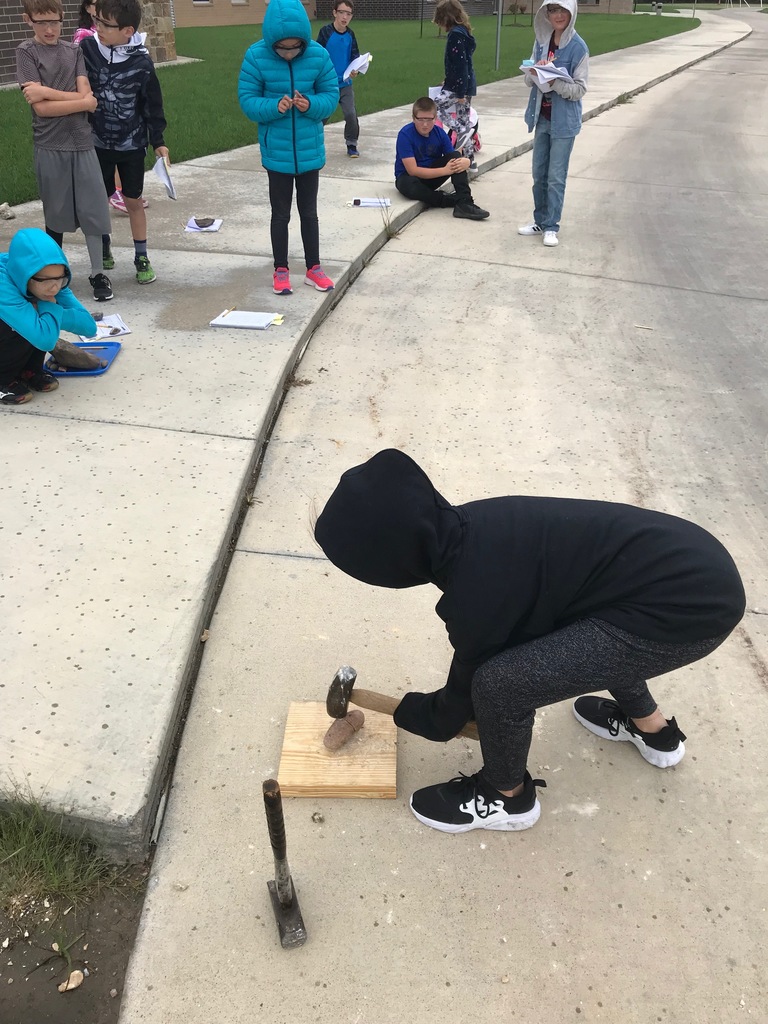 Thank you to our Custodians at FLE!! We appreciate all you do for our school.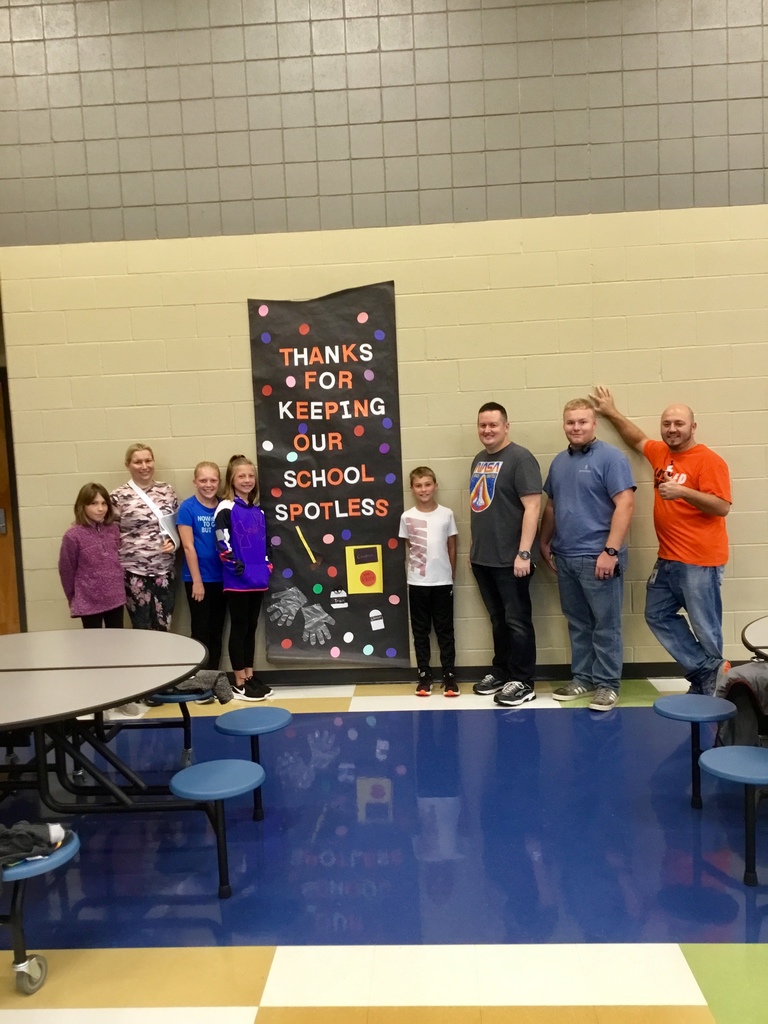 Mrs. Hagerman recognized these 7 graders for their leadership and work ethic. Roll Tribe!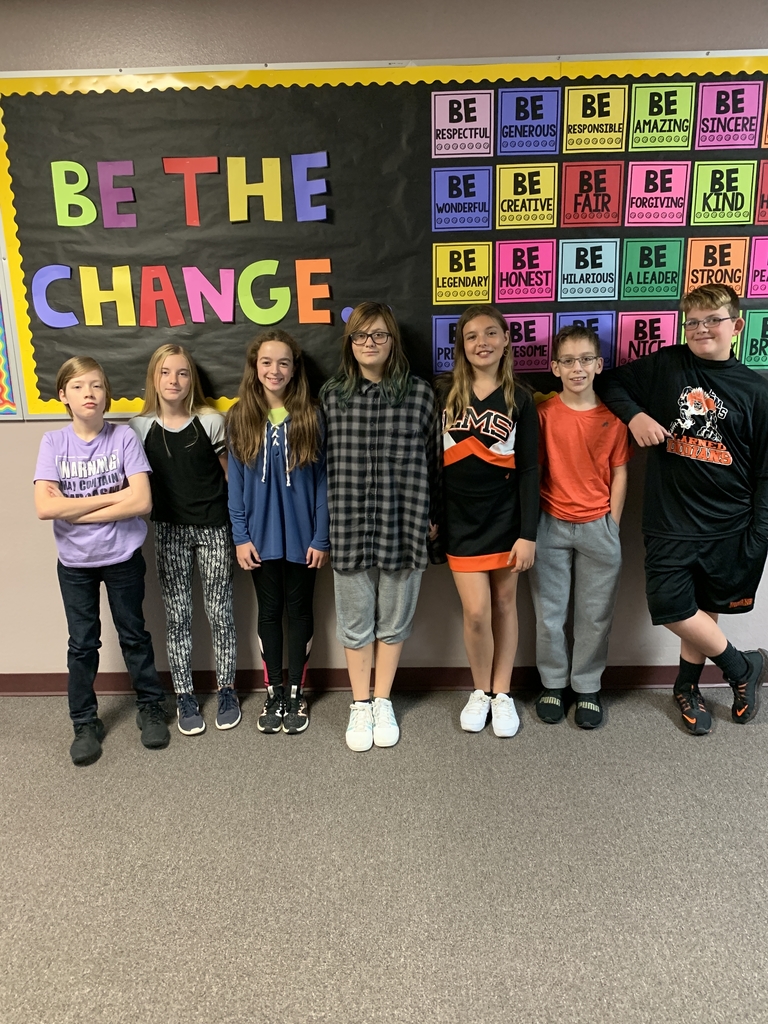 We are excited to announce that we will be participating in the Read Right Run program. This program will start on October 2nd and conclude on November 22nd. At LMS, our goal is to read 1,000 books before the program comes to an end on November 22nd. In order to reach our goal, we have made it a competition to see which class can read the most books. All grade levels, along with staff, will be competing against one another, and the group that reads the most books will receive a trophy. As parents and guardians, we are asking that you regularly encourage your kids read. We are confident that with your help we can reach our goal of 1,000 books!

Tribe Success Students: These students were recognized by their grade level teachers for outstanding work ethic, preparation for class, and many other attributes that translate into success here at LMS and beyond!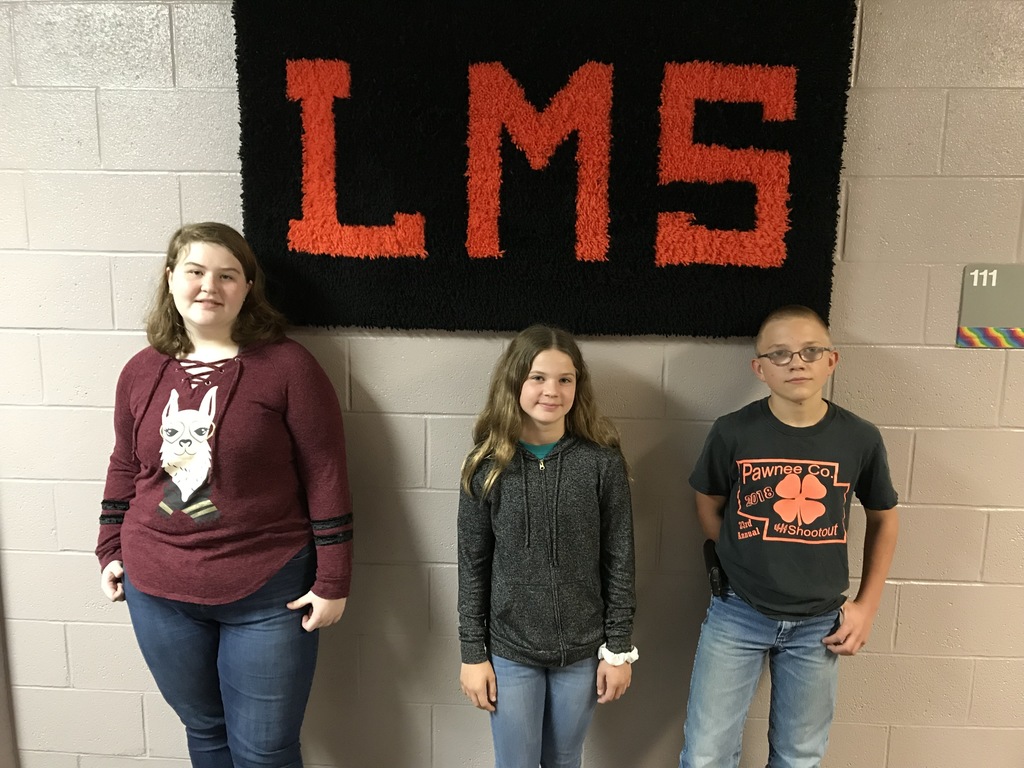 Our FLES students enjoyed a presentation this morning from FHSU students about our new walking program starting next week.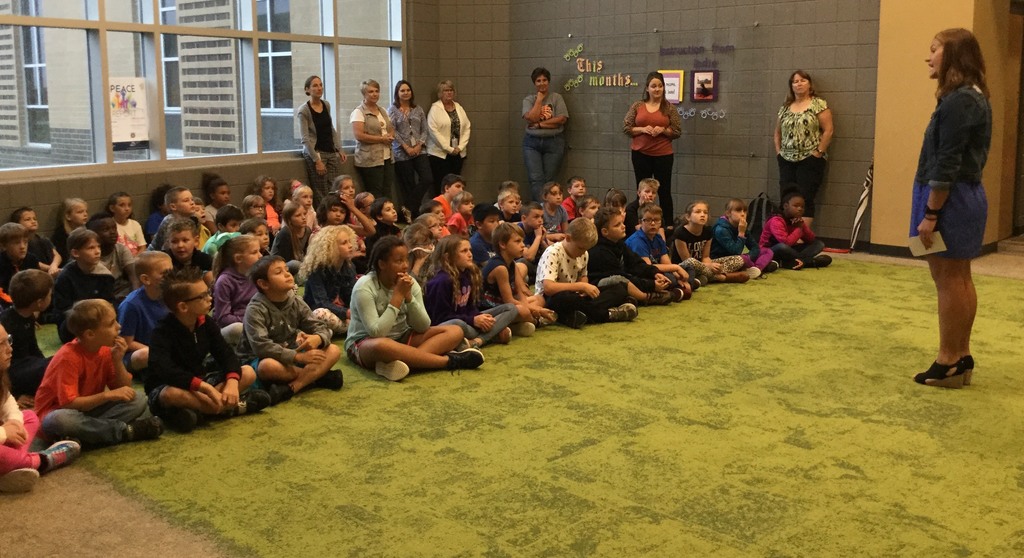 Our Elementary PTO trash bag fundraiser starts today. These packets are being sent home today and kids will be ready to start collecting. Thank you for your support.