Tonight is the Night! Elementary students come meet your teacher and the new principals! PreK-2nd: 5:00-6:00; 3rd-5th: 6:00-7:00 Meet the Principal: 5:45 & 6:15

We sent our LES teachers on a goose chase to get some team building to start the new school year off. #LESproud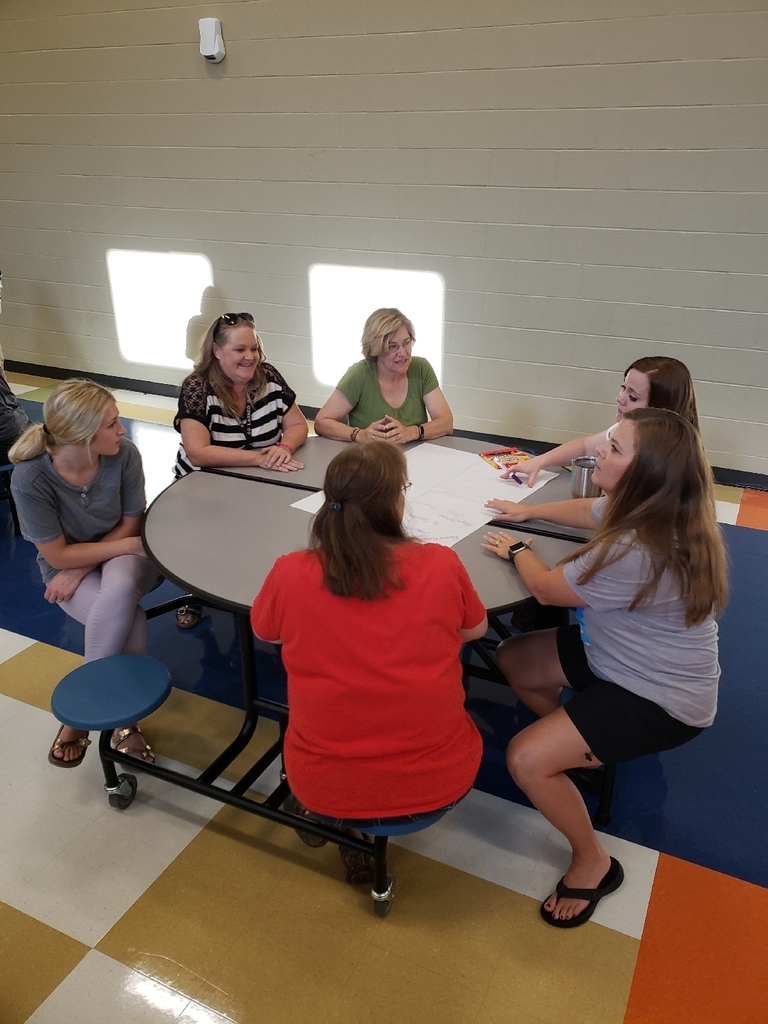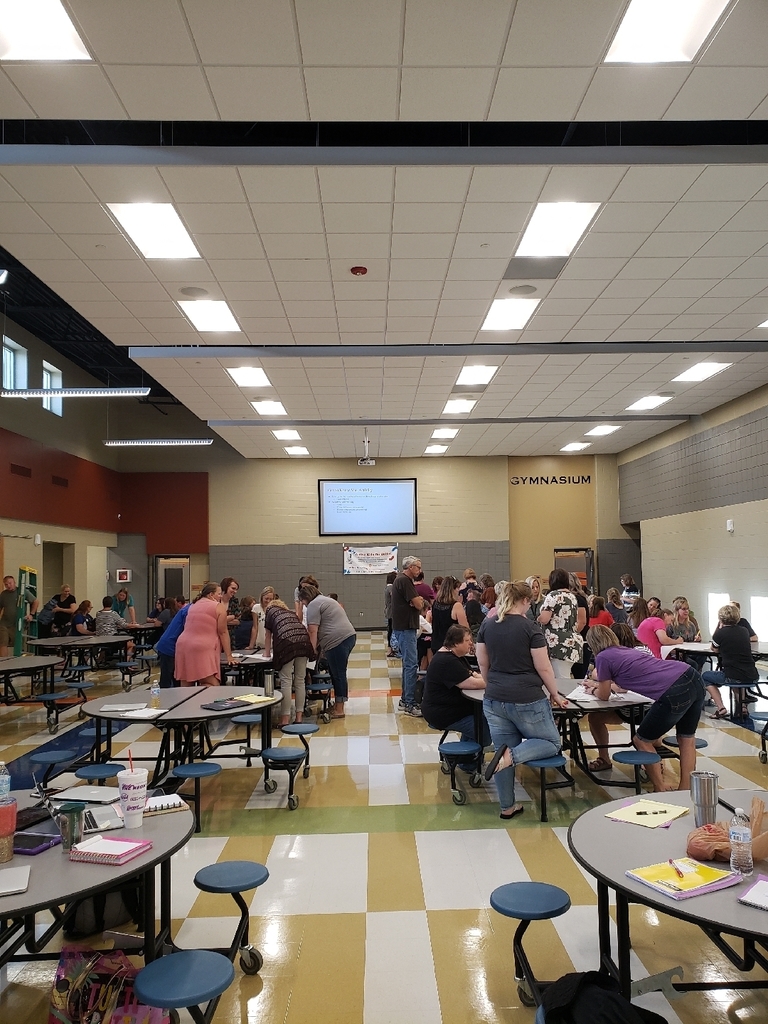 Shout out to our Student Ambassadors for getting our building ready to welcome LES students! Thank you for your help!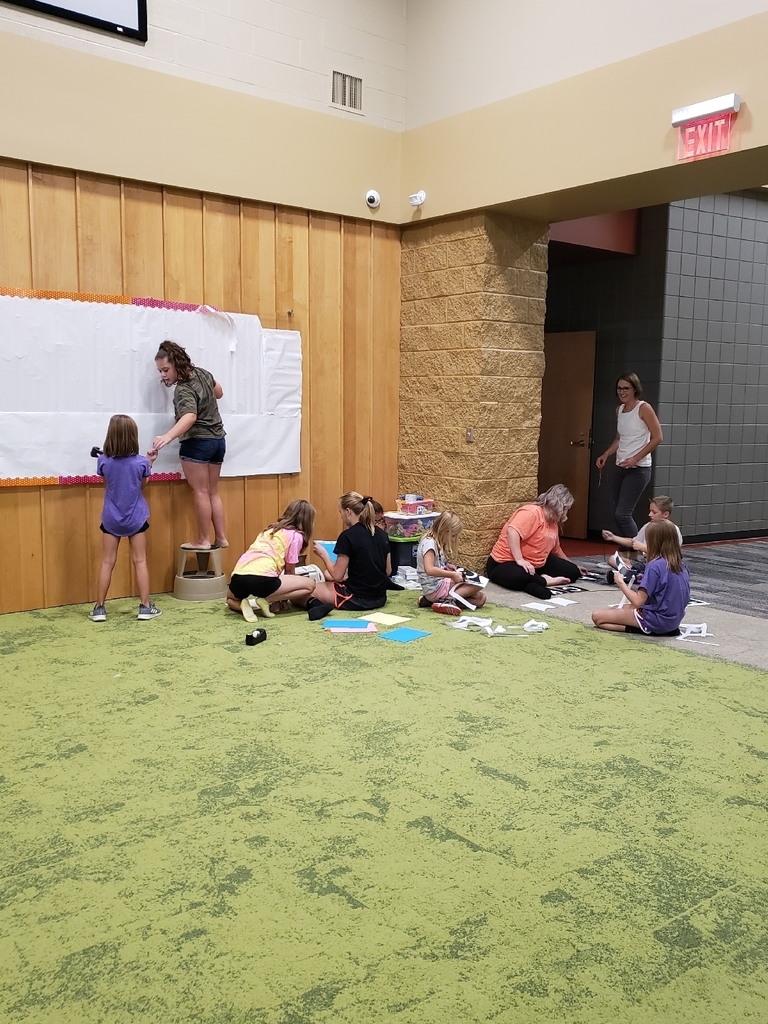 LMS staff gearing up for the new school year!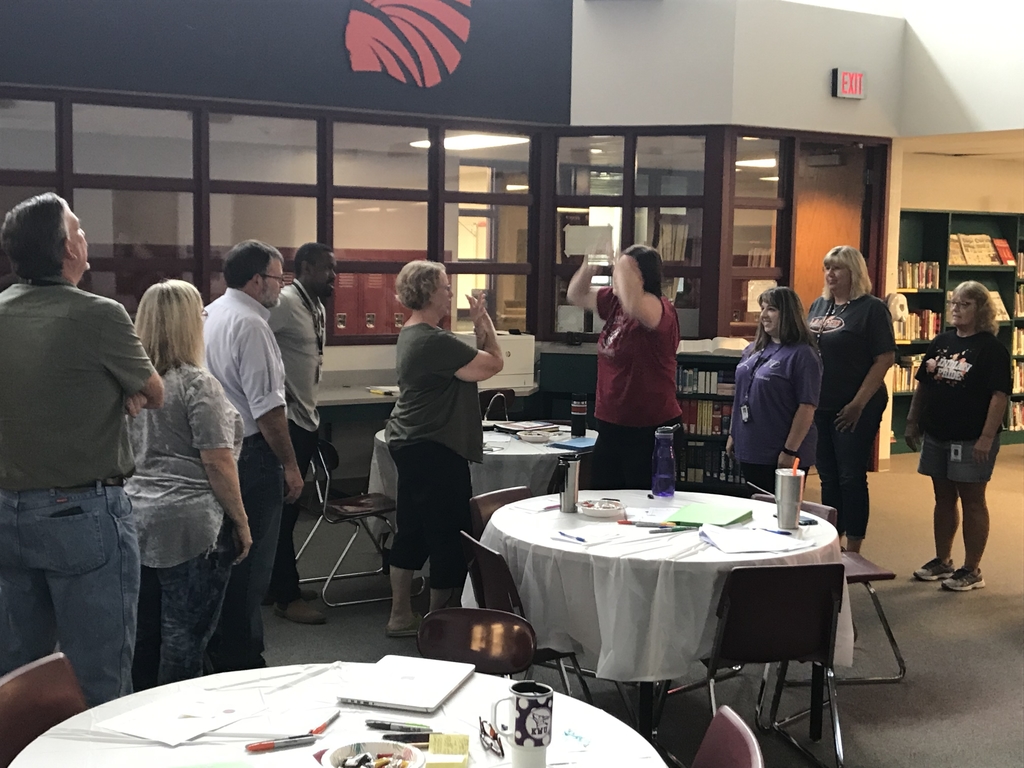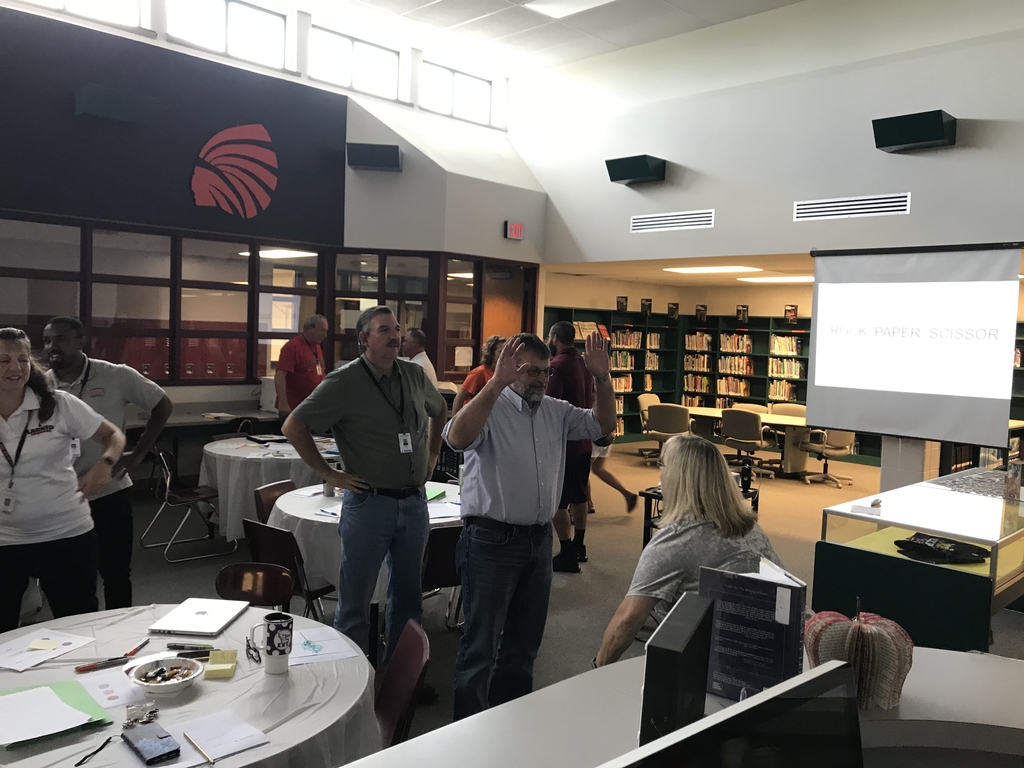 The Indians are coming!

LES Parents/Guardians: We invite you to our Meet the Teacher Night this Wednesday evening. See attached image with details. Kindergarten parents/guardians, we will see you Thursday or Friday! Mrs. Keith and I are looking forward to seeing and meeting you all. -Mrs. McGurk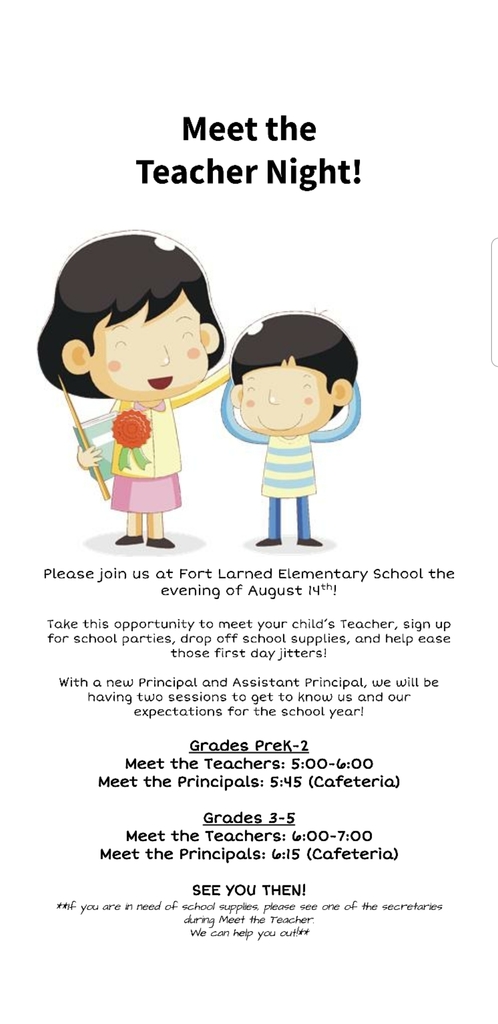 This message is for parents/guardians of Larned High School Athletes. We will have an all sports meeting at 6:30pm on Aug 15th in the LHS gym. A variety of topics will be covered- KSHSAA rules, concussions, etc. Fall sports parent meetings to follow. Athletes need not attend.

Want to make changes to your class schedule? We can help with that!! Schedule changes will take place on August 13th, from 3-6pm at the LHS counselor's office.

LHS students, we are anxiously awaiting your arrival, and ready to start the new year! Freshmen, report to the gym at 8am on August 15th. Sophomores, Juniors, and Seniors, we will see you at 12pm!!
Larned Middle School Parents and Students, As we prepare for the start of the upcoming 2019-20 school year, please note the change to the FIRST Day of the school year at LMS. On Thursday, August 15, only 6th grade students will come at 8 am and attend in the morning that day. We will have some beginning of the year activities and a chance for the 6th graders to get accustomed to new teachers and procedures before the other students arrive. At noon, all the 7th & 8th grade students will come for our start of the year activities with ALL students. We look forward to welcoming back our LMS students on that Thursday. Again, thank you for the opportunity to work with you and help you to develop a desire to improve the educational experience in the Fort Larned School District. If you have any questions or encounter any obstacles, please call or stop in. My door is always open. Thank you, Shane Sundahl, Principal Larned Middle School
We are ready at LMS. Are you? Football and Volleyball meetings right after school Thursday 8/15/19.

Kindergarten Parents/Guardians: Meet the Teacher and dropping off supplies will occur when you and your child comes to complete the ASQ on Thursday or Friday, August 15 or 16, during your scheduled time. If you have not called to schedule a time, please do. Thank you, Mrs. McGurk

LES Meet the Teacher is right around the corner, Wednesday the 14th. Plan to come meet your teacher and the new administrator's. PreK-2nd: 5:00-6:00; 3rd-5th: 6:00-7:00; Meet the principal's at 5:45 & 6:15 in the cafeteria.

If you have not enrolled for the 2019-2020 school you can still complete the registration with your Skyward Family Access. If you have any questions please contact one of the school offices for assistance. Thanks!!

The automated call sent out tonight came from a Little Rock, AR phone number. We have switched our management system for automated calls and the call tonight came from the distribution company phone number. This will be fixed and new automated calls will be from a Larned phone number.

Enrollment tomorrow, Aug. 6 from 8 am to 5 pm at LMS. This year for your convenience, registration and fee payment was available completely online starting July 9th. If you completed registration and your fee payment you have finalized all steps with enrollment and do not have to attend tomorrow. If you completed the registration and marked cash or check, a representative will be available for you to make your payment to finalize enrollment. If you are needing additional assistance with registration, we will be available throughout the day to help complete all of the online registration requirements. If you have any questions about enrollment, staff will be at LMS to answer any of your questions tomorrow from 8 to 5.

Kindergarten Parents/Guardians: Thursday, August 15 and Friday, August 16 will be used for completing the Ages and Stages Questionnaire (ASQ), while meeting your teacher. Please contact our Secretaries to sign up for a 20 minute session. If you have any questions, please don't hesitate to call us.

Many of you are anxiously awaiting to know what class your child(ren) will be in. LES will be posting class lists on Friday, August 9th in the afternoon. These will also be visible Friday on Skyward through Family Access. Thank you for your patience.
Welcome back LMS students! On Thursday, August 15, 6th graders ONLY will start school at 8 am. 7th & 8th graders will start school at noon that day. We will have activities throughout the day with a focus on 6th graders in the morning and all students in the afternoon.

Today students of USD #495 can pick up backpacks of school supplies at 501 Main from 2 p.m. - 6 p.m. today. Backpacks are being provided by the Salvation Army. Please bring an ID with proof of address to receive a backpack.