Tribe in Action for leading in the ELA classroom! Keep up the excellent work!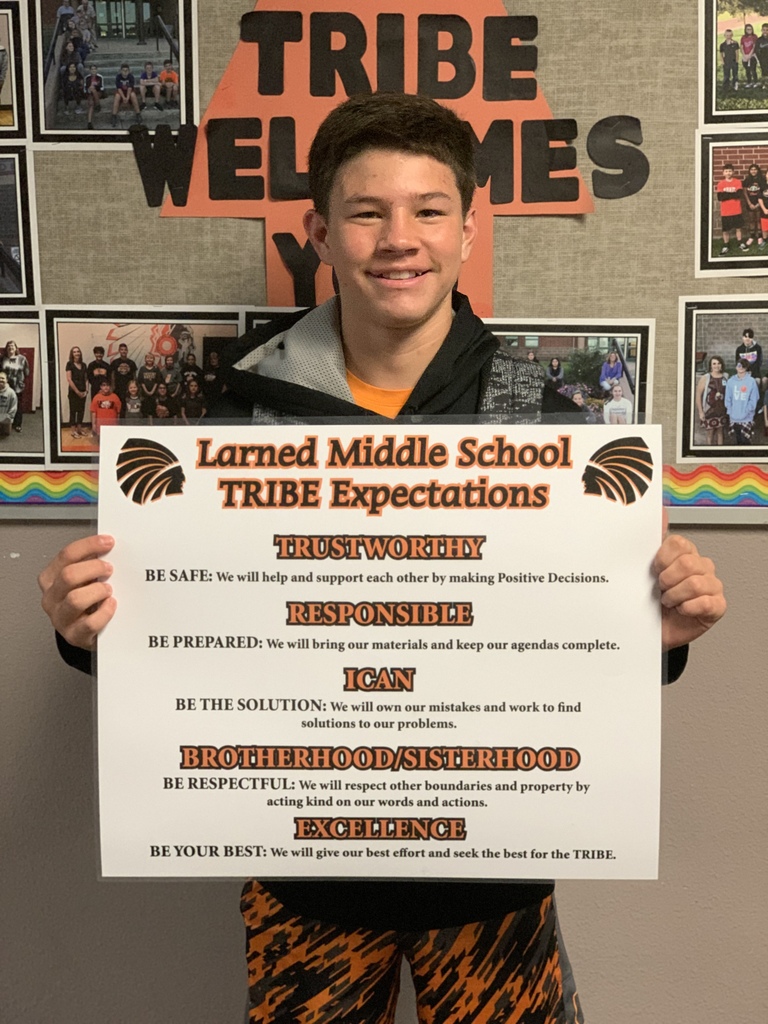 Be on the look out for information on our trash bag fundraiser put on by LES PTO.

We enjoyed seeing all the twins/triplets/quadruplets today! #larnedproud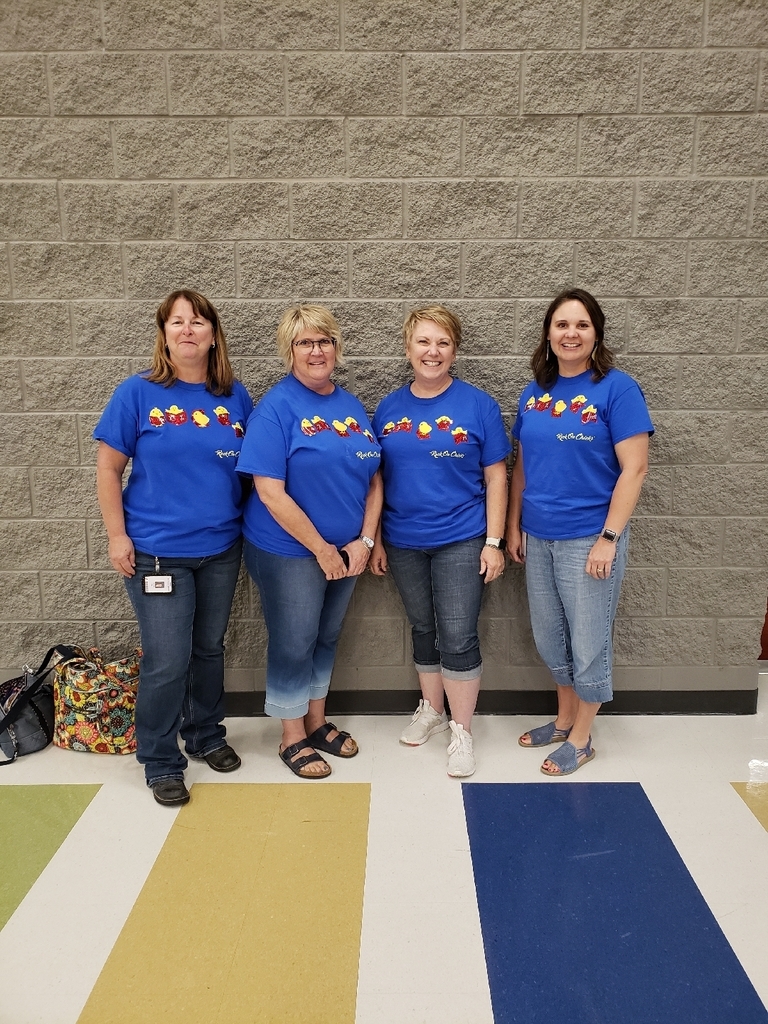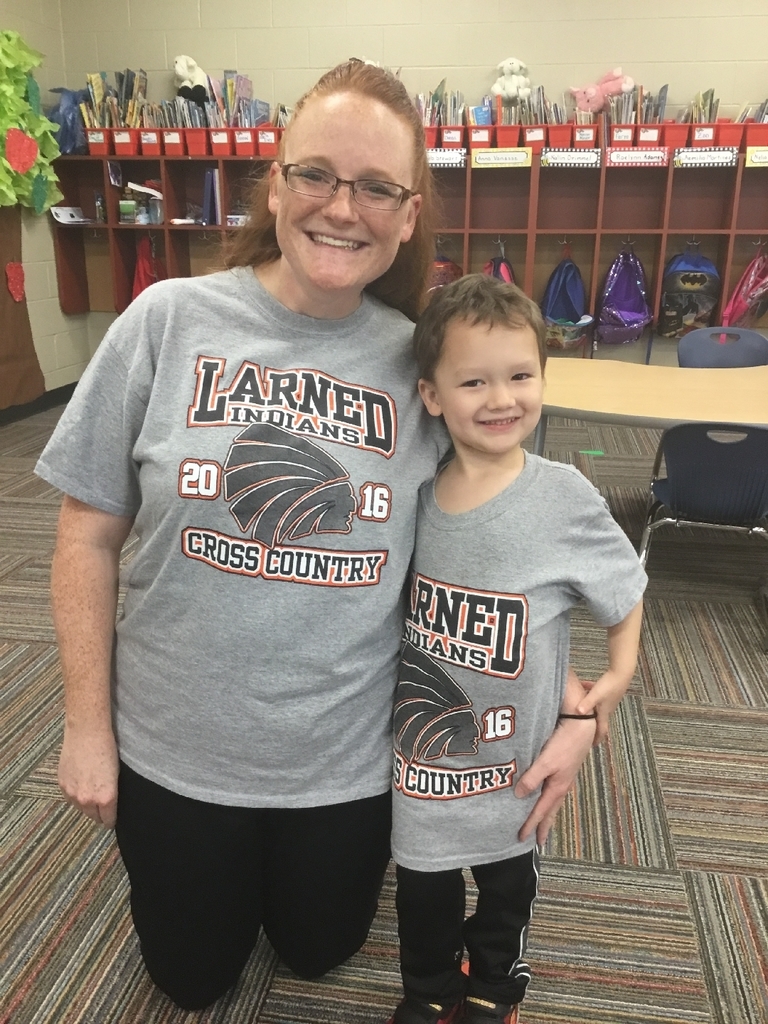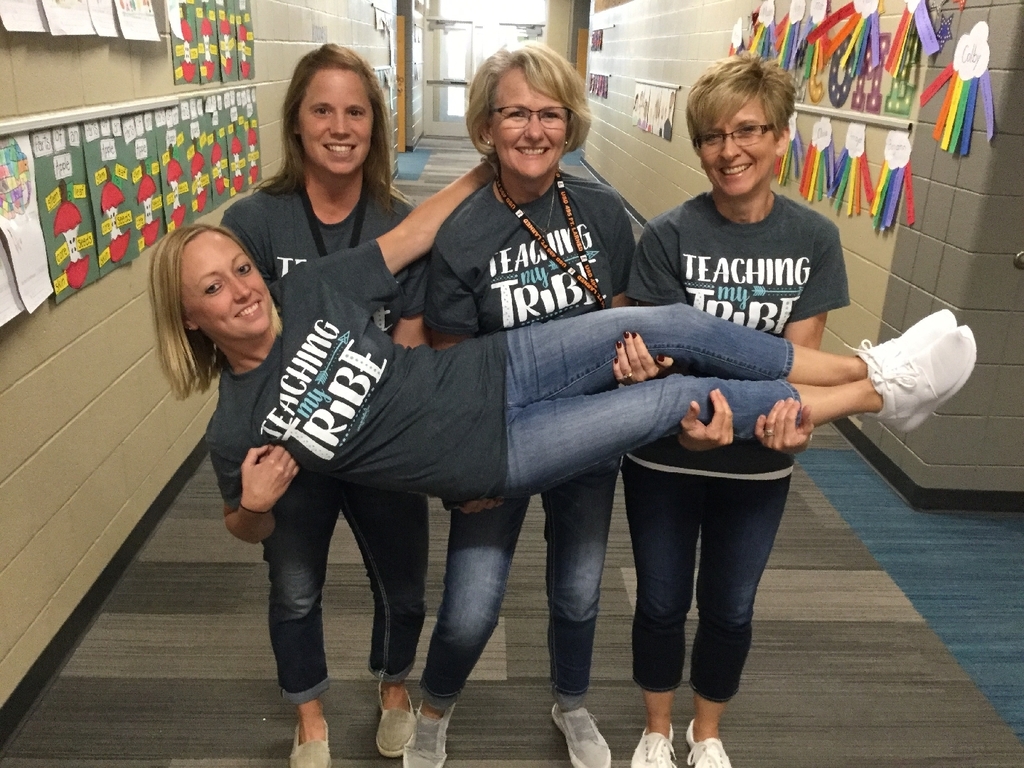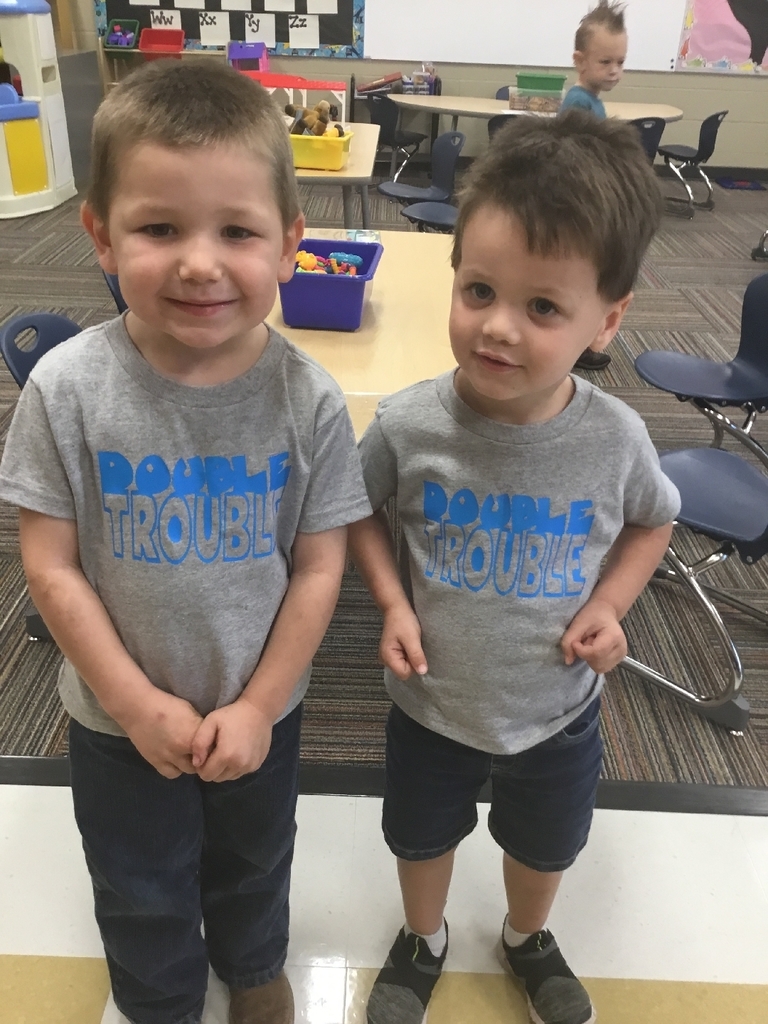 Twins Day at LMS = lots of participation!!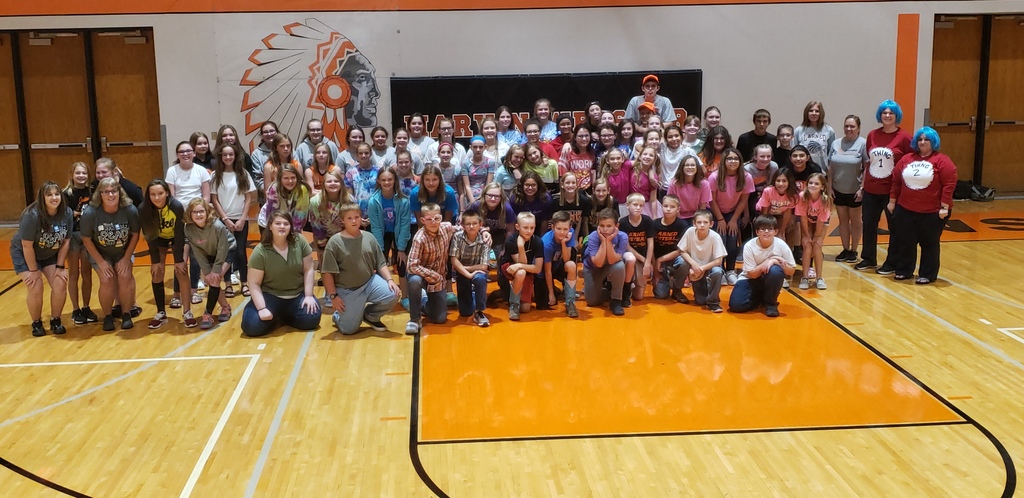 This little lady had an awesome day of following directions the first time! Way to go kiddo! #goodnewscallhome #larnedproud #positivereferral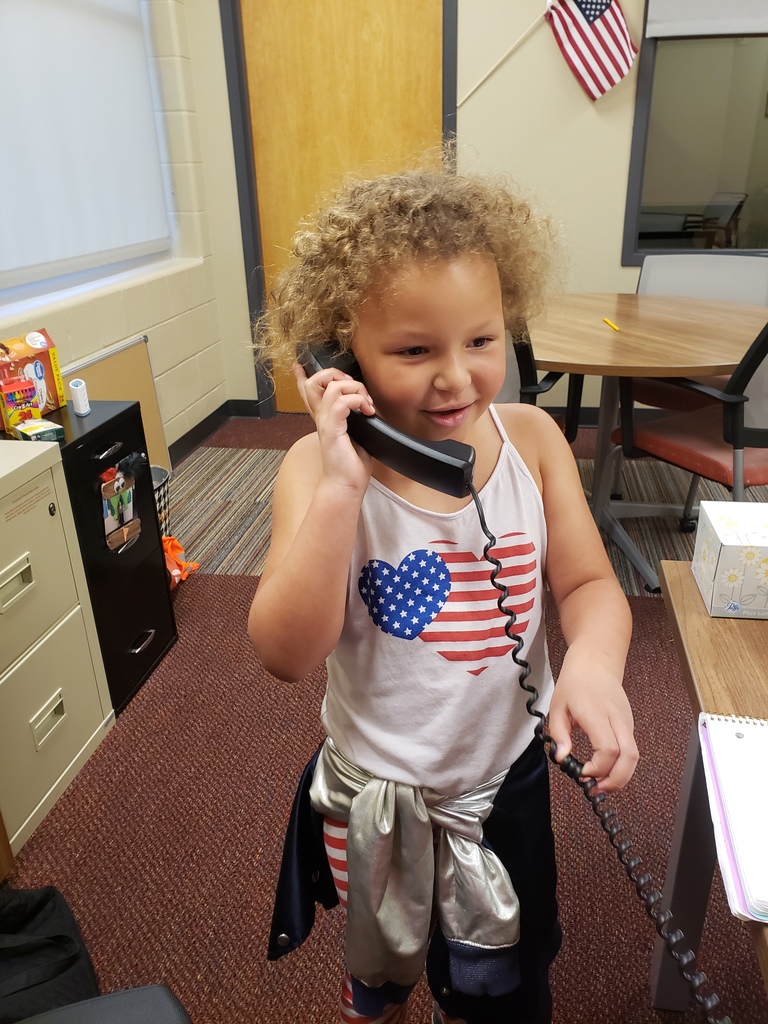 A few images we snapped of PreK and a 3rd grade group showing off their USA America Monday attire! #larnedproud #spiritweek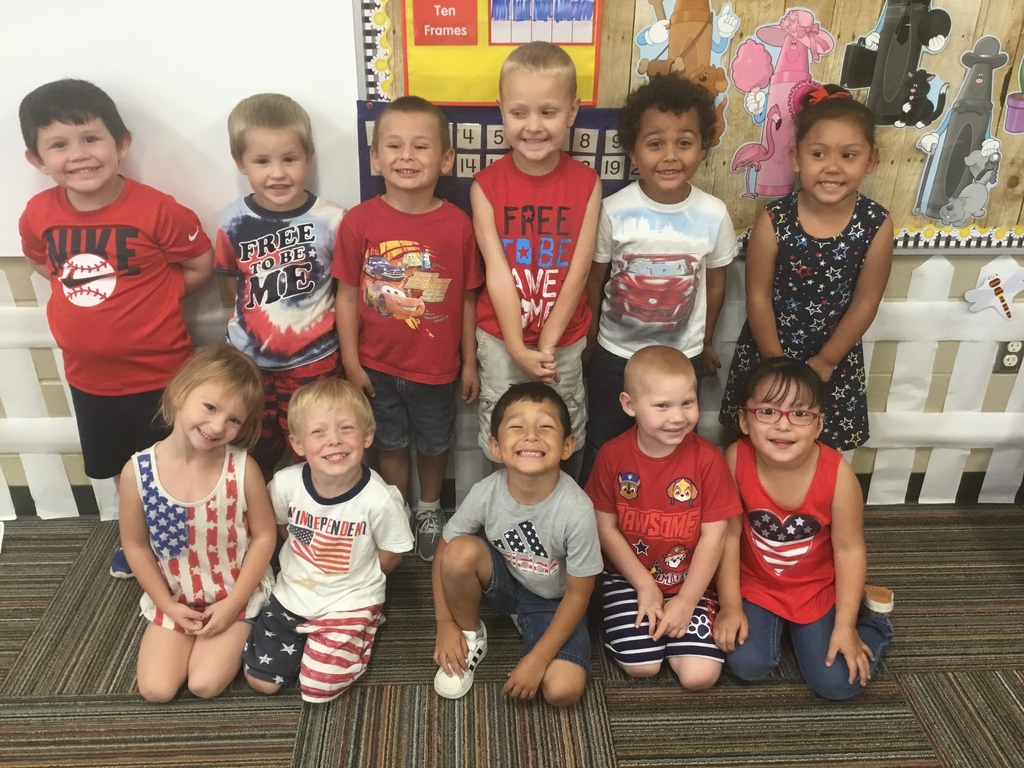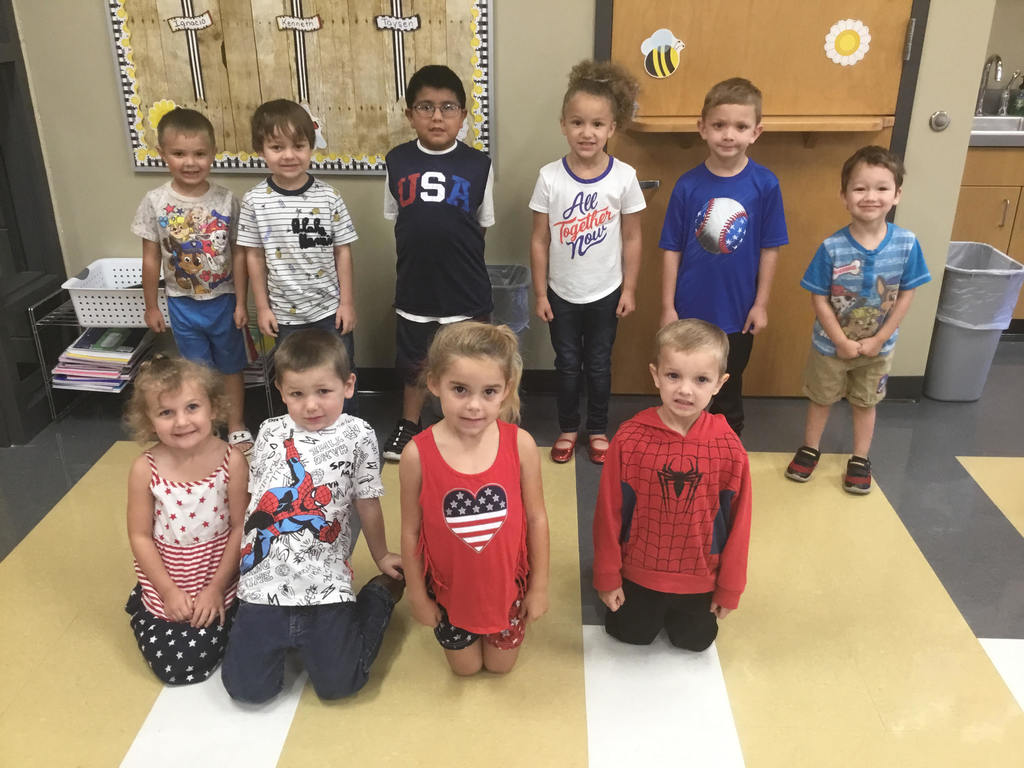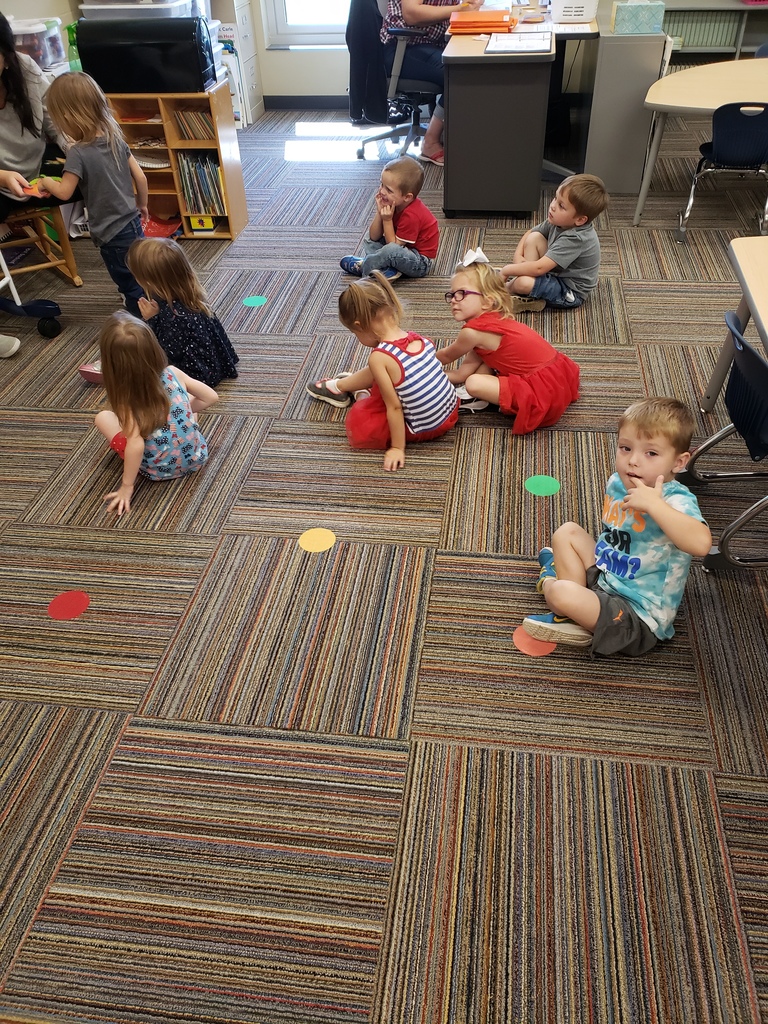 Thank you LES students for the Homecoming banner!

District Spirit Week for USD 495 students: Monday - America Day, Tuesday - Twin Day, Wednesday - Beach Day, Thursday - Jersey Day, Friday - Orange and Black Day. Show your Larned Spirit leading up to the Friday Homecoming Football game. Go Indians!

These two young ladies are making LMS a better place helping others! Way to go! Tribe in Action.

Don't forget to show your Larned pride for Homecoming Spirit Week and dress up in your red, white, and blue for 'Merica Monday! #larnedproud

High School C-team Volleyball will start at 4:30pm at Hilsboro on September 24th.

High School takes First place as a team at our home meet! Audrey Manry 1st at #1 Singles, Kathryn Holt 1st at #2 Singles, Ava Mull & Ella McNett 1st at #2 Doubles, Corrie Upson & Ruthie Webster 2nd at #1 Doubles.

Big comeback win for the Tribe! Forced a fumble then scored late to win. Int in the end zone to save the victory.

Another #positivereferral today! We love positive visits to the office! Keep them coming. ##goodnewscallhome #larnedproud


Good luck to LMS football and volleyball teams at Hesston today! Roll Tribe! Good luck to runners at Stafford also! Run Indians!

The Fitness Center has a new, local number (804-4010). Please be sure to update your contacts!

NO LMS 6th-8th Band Concert at Community Center on October 8. We will have a Winter Program for 5th-8th Band along with the LMS 6th-8th grade choirs on December 10 at 7 pm in the Community Center.

Reminder — The 2019 LHS Homecoming Ceremony will begin at 6:20pm, on Friday, September 27th.

This guy was sent to the office for giving positive compliments to classmates! Love it! #positivereferral #larnedproud